Mix and match, or choose from any one of our comprehensive suggestions of traditional 17th wedding anniversary themes in order to give your loved one an ideal present. There are so many concepts, items and colors to pick from that you will be sure to create a gift that your special someone will adore.
Modern Gift Theme: Furniture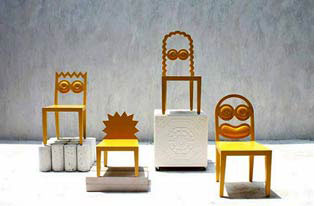 Furniture represents the familiarity, stability, security and comfort of a relationship that is settled and established in the home.
Gemstone: Carnelian
Alternative Gemstone: Amethyst; Citrine; Pink Tourmaline; Watch*
*Although not a gemstone or precious metal, some sources state that the watch is associated with the 17th wedding anniversary in lieu of any gemstone
Color: Yellow
Flower: Red Carnation; (Substitute: Yellow Rose)

A light red carnation symbolizes admiration, whilst a dark-red carnation signifies deep love and affection.
Popular Modern and Other Gift Ideas
• Furniture (eg, new bed, dining room table, coffee table, book case)
• Carnelian jewelry (eg, necklace, bracelet, ring, earrings)
• A watch, or jewelry containing an amethyst, citrine or pink tourmaline as alternate gemstones associated with the 17th wedding anniversary (eg, necklace, bracelet, ring, earrings)
• Yellow Glazed Eternity Rose (to represent the color yellow associated with the 17th wedding anniversary)
• Floral-themed gifts involving the red carnation (eg, art print, scented products such as candles or perfume, plant)
• Fresh bouquet of red carnations
Take a moment to watch the video of our Yellow Glazed Eternity Rose

Below are a further 5 years of anniversary themes:
18th wedding anniversary gift ideas | 19th wedding anniversary gift ideas | 20th wedding anniversary gift ideas |
21st wedding anniversary gift ideas | 22nd wedding anniversary gift ideas |