Christmas Gifts for Her & Him | Xmas Presents and Gift Ideas
Choose the perfect Christmas gift for everyone on your list. Make the holidays special with a complete guide to Xmas presents for your friends and family.
The Complete Guide to Christmas Gifts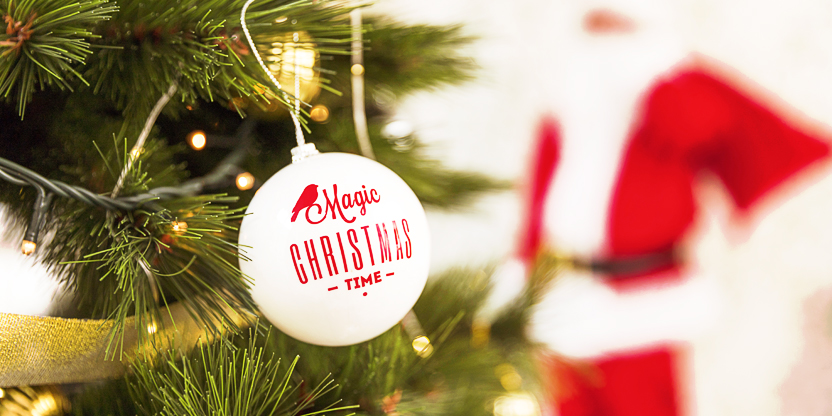 It's the most wonderful – well, you get it. Christmas time is here. And what a wonderful time indeed it will be. Family traditions, vacations, sharing with others, and being kind with one another – that's what the season is all about!

However, from parents, in-laws, siblings, partners, friends, to co-workers – our Christmas shopping list can seem endless at times. So where to start? Our comprehensive guide to Christmas gifts will help you find the perfect present for everyone and give you some ideas on how to spend the holidays with your loved ones.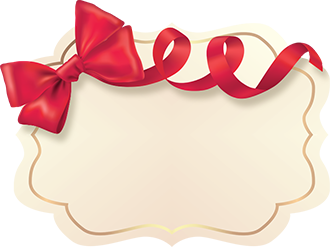 Christmas Gifts for Her
Choosing the perfect gift for any woman starts with establishing a few key aspects. Ask yourself: What is your relationship with the person? What are her interests? What does she want? What does she need? Do you have a budget in mind? Here are tips for selecting gifts for all the women in your life. We've broken it down into categories to make it easier for you!
A Very Special Gift for That Special Someone -


Christmas Gift Ideas for Wife or Girlfriend

"Wife/Girlfriend" is a very broad category that encompasses so many unique women and relationships. Start with the universal rule that the gift should be personal, show your appreciation, and reflect her as a person. Think what she likes, what she might need, and if she has given you any hints as to what she wants this year. Here are two common situations that you might be experiencing this year.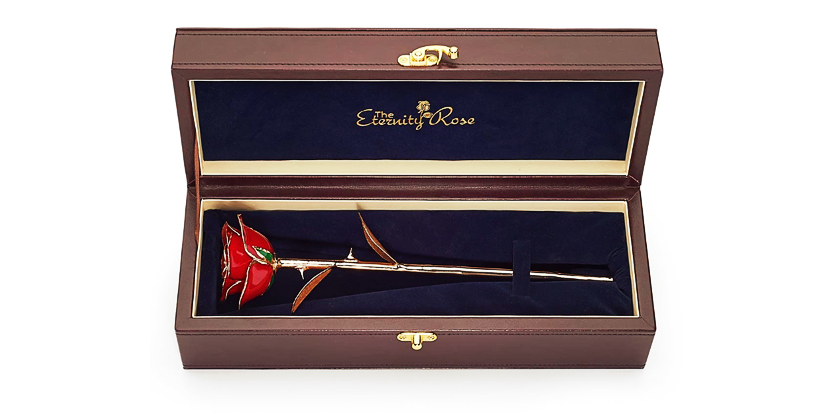 1. It's Your First Christmas Together
For your first Christmas as a couple, you may want to go big and impress, so think classic gifts that will always delight and impress like
exquisite jewelry
, luxe cosmetics, or a cashmere sweater. You can also opt for a subscription so she will have fresh flowers or coffee delivered to her front door in the year to come. Christmas is the perfect time to attend a concert, or see a play or ballet together, so if she's into cultural experiences – get those tickets early on. Pro tip: if you're in the early stages of your relationship, don't ask her girlfriends what she likes. Also, if she really likes Christmas, let her enjoy it and be supportive even if you think that red bulbs on a silver tree are a sacrilege. Be patient, go along with the pinecones table centerpieces and constant smell of cinnamon in your home. Endure the Christmas cards frenzy and just make it a special Christmas for her.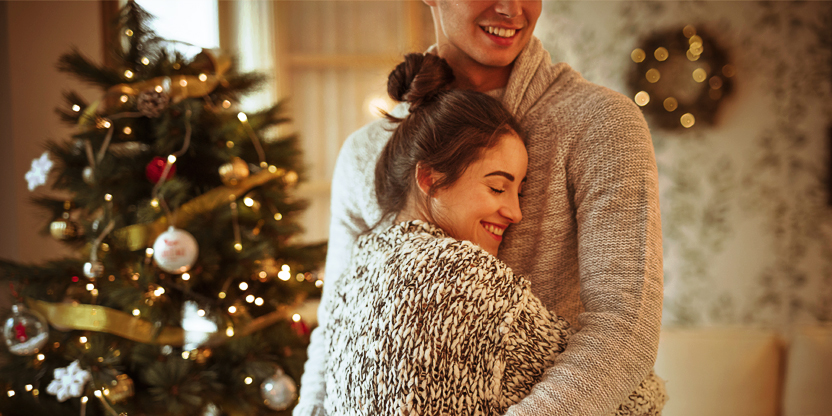 2. You've Been Together for Years
Once you've settled into each other, the need to impress is slightly subdued, but that doesn't mean you shouldn't opt for a special Christmas. When you've already given jewelry and perfumes many times over the years, the Christmas gift you choose this year could be more practical. For example, a smart thermostat if she's always cold (or too hot!), a wine preservation system that will aerate, store, and pour her Pinot Grigio in the most high-tech way possible, a back massager, a French coffee press, or a subscription box that will do the fashion hunt for her since she's too busy being a wife, a mom, and a professional. Of course, you can always get her a smart gadget to help her run her day better, some sassy pillows that will make her feel extra glam, or a stylish piece of décor for your beautiful home.
Let's Now Choose the Perfect Christmas Gifts for Mom
Now this can be a challenge! Not only can moms be picky (someone had to say it) but you've already given her a gift for her birthday, Mother's Day, and Christmas every year. So, there you are, stuck with the candles and coffee mugs. Yep, ideas will eventually run thin. However, there are many other options that you probably haven't tried yet. Think about her plans for the upcoming year – is she planning a vacay? Then, get her a luggage set so she can travel in style!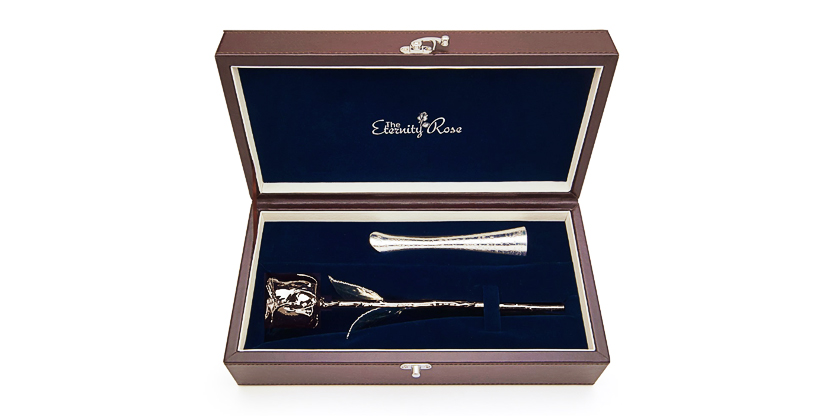 Is one of her New Year's resolutions doing more sports? A smartwatch will help her reach her fitness goals in no time. A yoga mat will be just the thing for the Zen mom. For the mom on the go who doesn't have time to visit a hairdresser – an electric brush will help her easily coif her hair. Let's not forget that sometimes the classics – like a beautiful necklace – are all it takes to make it special. Or, if you're looking to impress your mother-in-law, a stylish vase and platinum Eternity Rose will be just the thing.
The Best Gift Ideas for a Sister or Daughter
Now this can be a challenge! Not only can moms be picky (someone had to say it) but you've already given her a gift for her birthday, Mother's Day, and Christmas every year. So, there you are, stuck with the candles and coffee mugs. Yep, ideas will eventually run thin. However, there are many other options that you probably haven't tried yet. Think about her plans for the upcoming year – is she planning a vacay? Then, get her a luggage set so she can travel in style!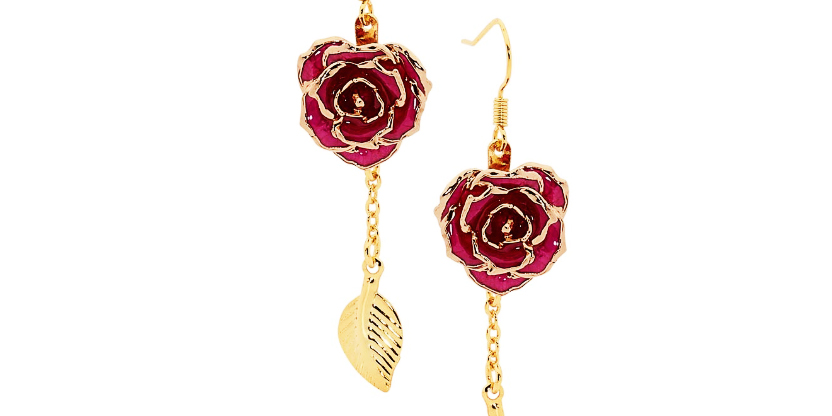 Is one of her New Year's resolutions doing more sports? A smartwatch will help her reach her fitness goals in no time. A yoga mat will be just the thing for the Zen mom. For the mom on the go who doesn't have time to visit a hairdresser – an electric brush will help her easily coif her hair. Let's not forget that sometimes the classics – like a beautiful necklace – are all it takes to make it special. Or, if you're looking to impress your mother-in-law, a stylish vase and platinum Eternity Rose will be just the thing.
Let's Not Forget the Aunts & Cousins


More Christmas Gift Ideas for Women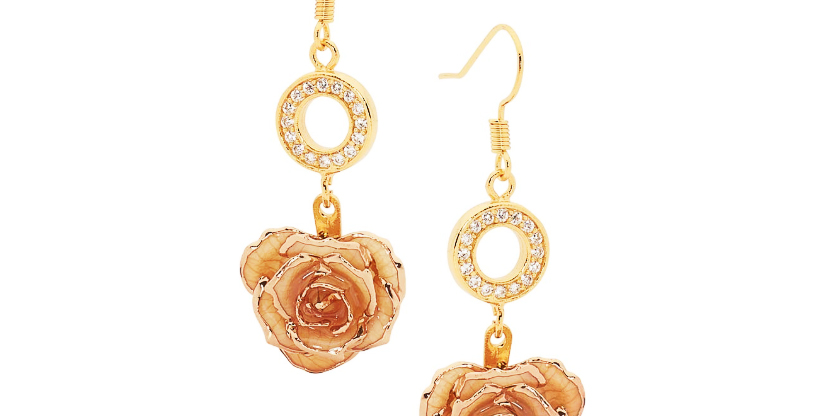 Based on your budget and preferences of your relative, the options here are endless. A bath bomb set for some pampering, a cozy wrap to keep her warm on a lazy winter day as she settles with a good read, recipe books, customized water bottles, or coffee/hot chocolate hampers – these are all gifts that will delight and be put to good use. If you'd like to get an elegant gift for your grandmother, a pair of earrings will always remind her of her (now) favorite grandchild, while birthstone jewelry will be a great idea for your millennial cousin.
Treat Your Bestie – Christmas Is Best Spent with Friends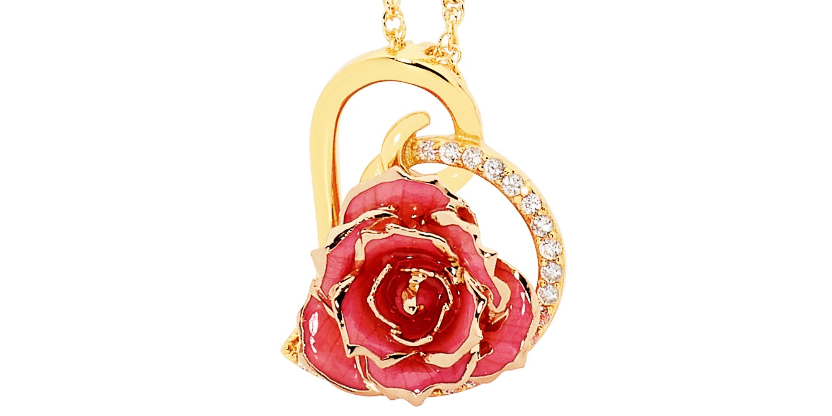 A gift for your best friend who's more like a sister to you comes from the heart. The person who's been with you since childhood through thick and thin is high on your list and you're probably looking for something special. Forget the socks then, and instead give her a shared experience that you'll both cherish and have great memories of
(and photos to post, of course). Go ice-skating, sledding, or have a snowball fight – have fun the way you used to when you were kids. Build a gingerbread house and bake cookies to munch on during a Christmas movie marathon – just pick one of the flicks we've listed below. As for the gifts – a friendship bracelet or a heart necklace are essentials for BFF Christmas gifts.
The Perks of Being a Wallflower
(2012)
The story of introverted Charlie discovering love, friendship, music, and more with the help of two charismatic fellow students while a teacher encourages him to pursue his dream of becoming a writer is inspiring and honest. And a must-see with your bestie.
Me and Earl and the Dying Girl
(2015)
Another coming-of-age drama, Me and Earl and the Dying Girl is witty and touching as it portrays adolescent friendship just as sweet and profound as we remember it. You'll laugh, you'll cry, you'll be happy you have your BFF to watch it with.
The Intouchables
(2011)
The Intouchables broke box office records and became the second most successful French film of all time. In large part, it owes its success to great casting. Francois Cluzet and Omar Sy are both perfect in portraying an honest, close bond that inspires affection for the characters.
The Help
(2011)
"You is Kind, You is Smart, You is Important." The Help, despite being a civil-rights-era melodrama is effective in its message telling the stories of downtrodden women rising up against inequality with fantastic performances by some of the best actresses working in Hollywood today.
The Breakfast Club
(1985)
While it may rely on somewhat predictable tropes of seemingly different characters realizing they have more in common than they'd thought, it also shows that the iconic Breakfast Club is actually a place of acceptance and liberations where the teens can be themselves.
Thelma and Louise
(1991)
Celebrating freedom and friendship, Thelma and Louise also discusses misogyny and control, crystallizing a memorable moment in the history of the feminism movement. Brilliant storyline, fantastic performances, great humor, fantastic shots, and an ending that has become an enduring classic – this movie has it all.
What to Get Your Coworkers This Christmas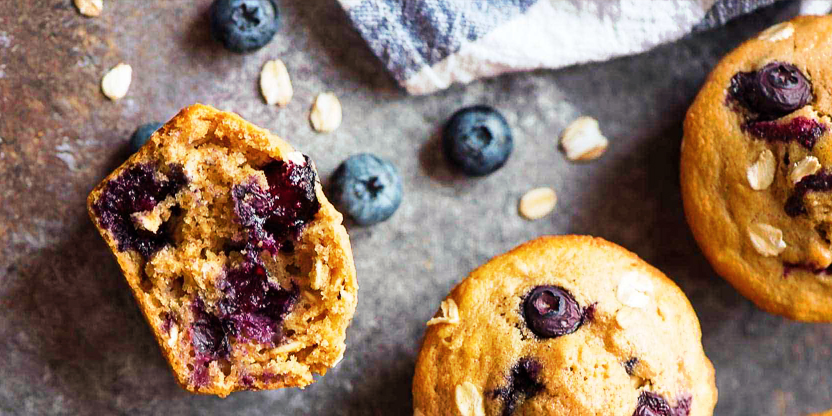 You want to get something your coworkers will actually want – whether you bake them homemade muffins or get them personalized card holders. It's a good idea that the gift be something they can use in their office space like a customized mouse pad or a mason jar herb garden so that they can garnish the meals they bring from home. Scratch tickets, a bottle of wine, and chocolates are also office party classics.

If you want to make it a bit more personal, take note of her interests, and roll with that. Maybe she loves anything related to well-being. If so, you could get her a nice book, creative magazines, or a diffuser for her desk. Those always make very nice gifts!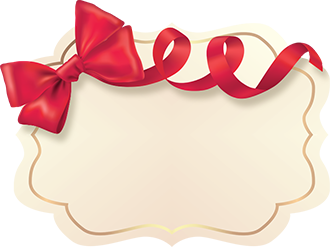 Christmas Gifts for Him
Men can be so tricky to shop for. Especially given as women's brains are not always wired the same way. Of course, every man is different, and so is everyone's relationship. A common problem that women make when buying gifts, however, is to think too much about what they (the women) would like, instead of putting themselves in the shoes of their fellow male friends. Here's how to choose the perfect gift for everyone, from your husband to your dad, family members, friends – even coworkers!
Choosing a Christmas Gifts for Husband – Not as


Easy as It Seems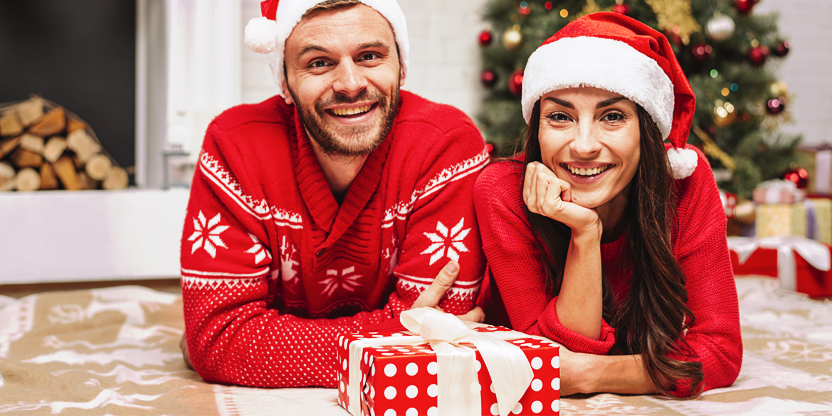 Shopping for your husband or boyfriend shouldn't be too difficult, but we know that for many, this is easier said than done. If you want to make your Christmas day extra special, why not add an element of experience to it? Plan a special day filled with sightseeing, favorite foods, and activities you can do together. By doing this, the focus is not solely on a gift, but on the great day you've spent together. Of course, you should pair all of this with a thoughtful gift. Traditional choices include neckties, sweaters and shave kits. But we think it is always best to go a bit more specific. Here are some quick ideas!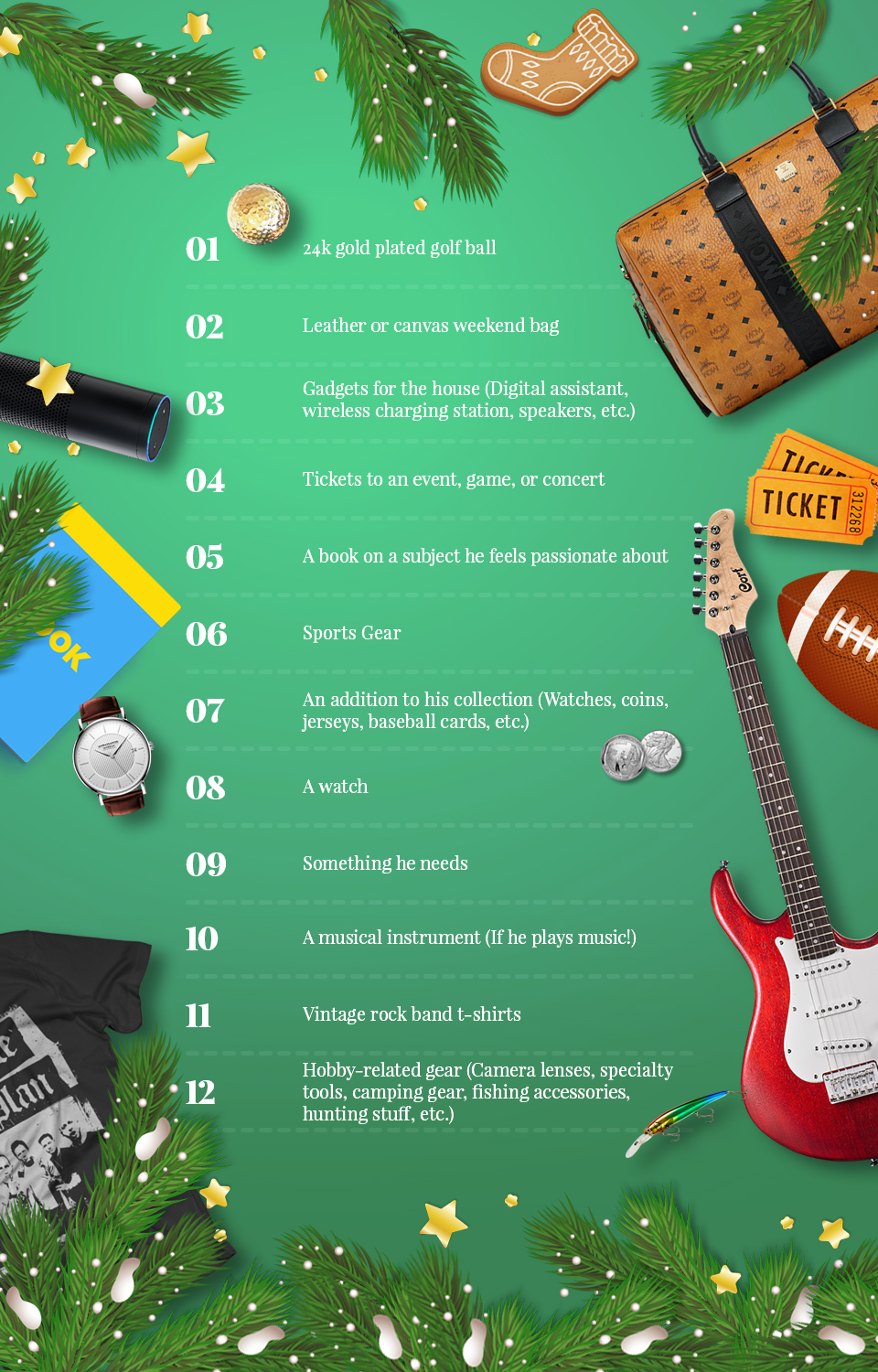 The Best Xmas Gifts for Dad
Wondering what you should get Dad this year? Here are a few ideas he would probably love. If he likes cooking, why not a gadget for the BBQ or the kitchen? If he is an academic type, maybe he would enjoy documentaries on various subjects or the latest best seller in his category of interests. Maybe your father is a daredevil and would be thrilled to get a day pass on a racetrack or tickets to a race. Does he like hanging out with the boys? Maybe a luxurious deck of 24k gold plated poker cards is just what he needs. Home gadgets are always a tempting choice, too, but make sure it is something that won't frustrate him too much, or else he might not use it.
Socks for Grandpa Again?


Try Some of These Original Christmas Gifts Ideas Instead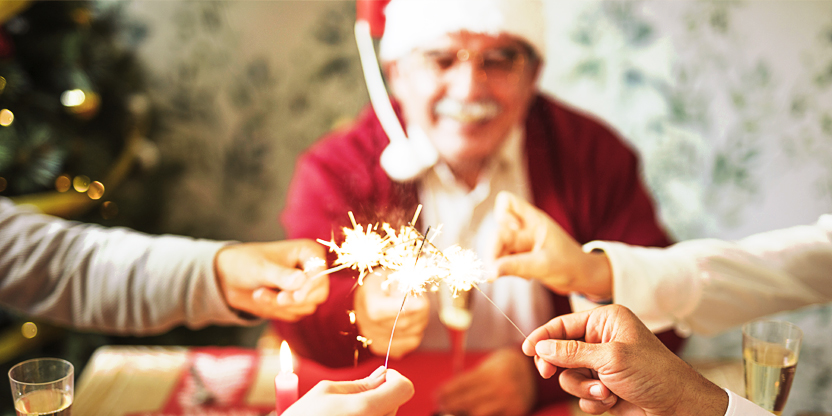 Grandpas like things that remind them of the past. Try to stick to what they already know. They also like practical things. A new wireless phone for his bedside or an easy-to-use security system are both useful gifts he'll be glad to get from you. A high-quality cashmere sweater is always appreciated by those who live in the colder states. If he lives in the South, maybe a new felt hat for when he goes walking around under the sun. If you can afford to get him a new camera or mini video cam, you can be sure he'll be snapping pictures of everyone all day.
Christmas Gifts for Male Friends

For outdoorsy friends, get them something practical they will be so happy to have next time they go out in the wilderness. Things like portable grills, pocketknives, duffle bags, hammocks, compasses, GPS devices, and other gadgets make awesome gifts!

For techies, little accessories like a new phone case, practical USB ports, charging stations, or a new video game are sure to make the hit.

For sports fans (the majority of men in America) a new jersey, a transparent stadium bag (for faster security check), tickets to a game, a framed jersey, a t-shirt, a baseball cap, an autographed card, a new pair of kicks, or a book on statistics/scores will make your buddies ultra-happy.

If your friend likes to host parties and laugh, you could get a funny card/board game to enjoy all together as a group. Bring a bottle of wine or a pack of beer and let the jolly times begin!
How to Choose a Gift for a Male Coworker
That awkward Christmas gift exchange is coming up at work soon and you now must get presents for a name you picked out of a hat, as well as your closest work allies. What to do? For a coworker you do not know so well, best is to get him something most people like to receive. Something like a bunch of scratch tickets, a gift certificate to a nice restaurant, or a good bottle of liquor if you know he enjoys a drink once in a while. If you know the person a little bit, try to remember if he has any passions, interests, or hobbies outside of work. Perhaps he has an event or vacation coming up and you could get him something for that? The same thing applies to the coworkers you consider as friends. Just make sure you give them their gifts in private, so others don't feel left out.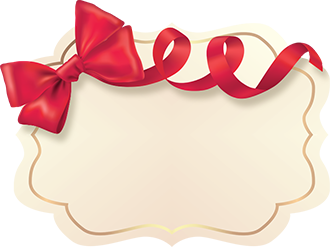 Can You Avoid Christmas Shopping Altogether?
Oh, the heresy! But – and hear us out – if your budget is a little tight this year, you can spare yourself the shopping and still get everyone cool stuff. After all, Christmas is about giving from the heart. There are many ways to be generous, without overspending. Here are a few examples of this you can do this year.

1. Handmade Gifts
Are you a creative person? Do you enjoy arts and crafts? Baking/canning? Do you have a special hidden talent you could share with others? Things like painting, drawing, photography/collages, homemade goods (candy, cookies, canned goods, jams, etc.) pottery, making cacti/plant planters, are all good ideas to consider if you think making something is your best option this year.

2. Organizing a Special Day
How about bringing a game over to the party? Organizing a storytelling session or playing an instrument for your family? If you sing, you could compose a song and perform it, too. Without imposing too much on others, you could suggest activities such as Christmas caroling, or having a costume party!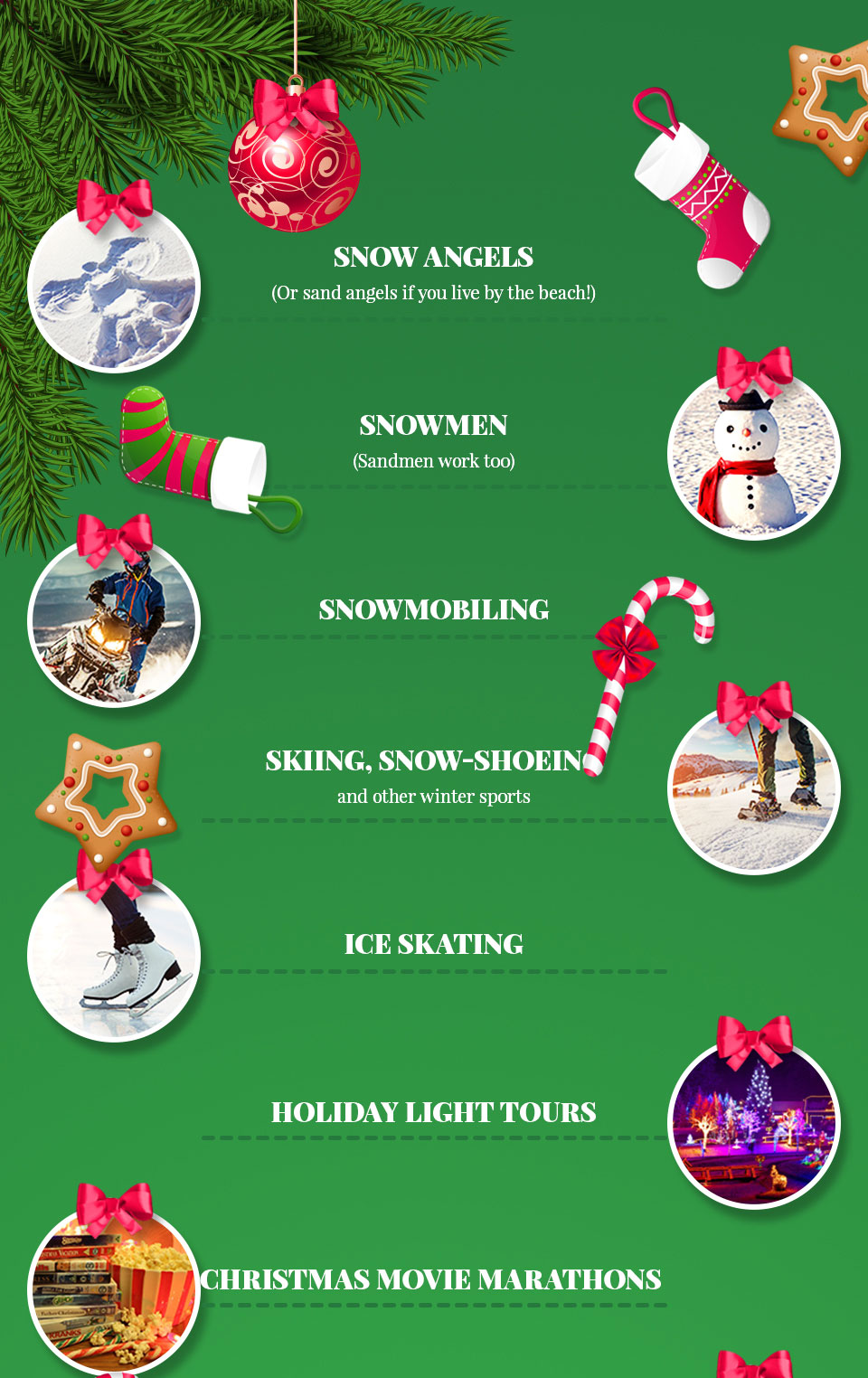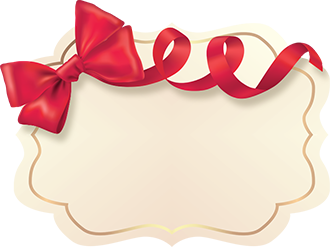 The Complexity of Christmas Gift-Giving – What Do the Psychologists Say
Generosity is a beautiful thing. People experience happiness and a heightened sense of wellbeing when offering gifts to others. In fact, people who give generously are generally healthier, happier, and have better relationships than those who don't.
Psychologists explain, however, that Christmas has turned into a shopping frenzy that can have negative effects on our happiness and health. As with all good things in life, there is such a thing as taking generosity too far.
Do you strive to offer more expensive gifts than the ones you receive from others? The effect might be the opposite of your good intentions. Studies show that people tend to dislike excessive spenders just as much as people who are cheap. That's because the disparity between what you gave them and what they gave you makes them feel bad. As a result, the "feeling bad" outweighs their excitement for the gift.
That's not all, the desire to go overboard can make you feel stressed, too. Christmas time has a special way of affecting our psyche in so many ways. According to
Psychology Today
, "When you're shopping, you're the subject of a multi-pronged sensory campaign." In other words, stores play with our senses, and that influences what we buy.
Keep These Things in Mind
The fragrances we smell can make us shop longer than we planned.
The colors we see can make us spend more than we intended.
The music we hear can make us feel enlightened and connected to people, making us more vulnerable to being overly generous.
Our hearts beat faster than usual when we are in areas of high traffic and hype, like malls and downtown cores. Pressure, competition, and anxiety are all common things people feel when faced with holiday shopping. These emotions cause our bodies to react — in ways that interfere with calm decision-making.
Though the desire to out-do yourself (and others) with gift-giving is totally understandable, the best way to make your loved ones happy is to get them a single, thoughtful, reasonably-priced gift. Everybody wins!
The Dos and Don'ts of Christmas Gift Giving
A Simple List
DO
Make a budget ahead of the holiday season.
Say thank you to anyone who offers gifts, food and/or help.
Come bearing gifts. Bring something. Anything.
Put time and effort in gift wrapping.
Bring a bottle of something. Non-alcoholic works, too.
Open the bottles your guests bring, but first, politely give them the choice of what they would like to have.
Offer to make a culinary contribution if you are an attendee.
DON'T
Don't overspend.
Don't take on more than you can handle.
Don't post photos of your gifts on social media.
Don't re-gift.
Don't expect the host to open the bottle you brought to the party.
Don't make a fuss if you do not like your presents.
Don't complain about what you didn't get this year.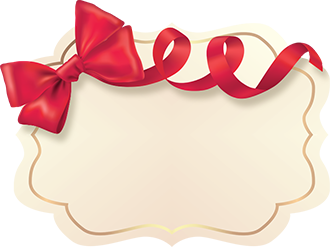 An All-American Christmas
People celebrate Christmas Day in many ways. Besides the religious aspect of Christmas, the holiday is often combined with winter celebrations and traditions. Many people decorate their homes, visit family or friends and exchange gifts. During Advent (the month leading up to Christmas Day), many people decorate their homes, yards, and gardens with lights, Christmas trees, and much more.
Most people who celebrate the holiday will organize a special meal, often consisting of turkey or ham and a lot of other festive foods, for family and friends. There is a big emphasis on the exchange gifts as well. Children, in particular, often receive a lot of gifts from their parents, relatives, "and Santa Claus"! This has led to Christmas Day becoming an increasingly commercialized holiday, with a lot of families spending a substantial chunk of their income on gifts and food each year.

Though there is a big emphasis on gifts and spending, Christmas can be a difficult time for many. Thankfully, many churches and communities organize special events and charities. These can include decorating the neighborhood, putting up a Christmas tree and/or Nativity display, making toy baskets and special donations for children in need, or even putting on a concert for everyone to get into the true spirit of Christmas. Some groups arrange meals, shelter and other charitable projects for people without a home or with very little money.
The Christmas Table
There is no denying that Christmas and "feasts" go hand in hand. Christmas is a time most people in America splurge a little more on food than usual. This means the emphasis is on table décor as well. Here are things you can do to make your dinner table look like it is coming straight out of a Martha Stewart magazine – without breaking the bank!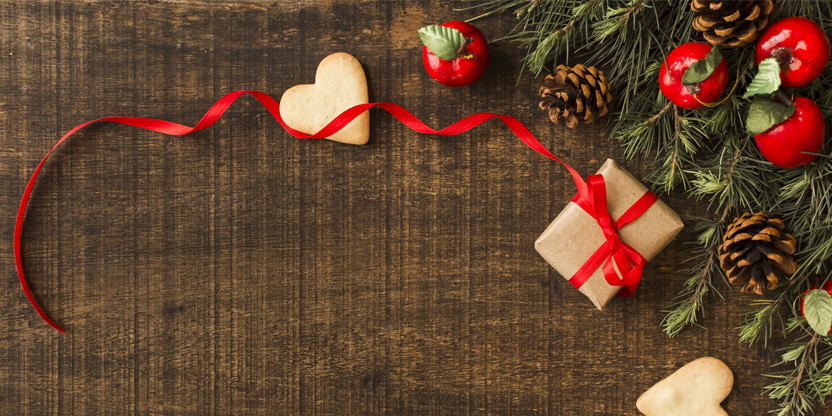 Pine cones in tall vases or over everyone's placemats
Fancy handwritten (or printed) menu cards
A cinnamon stick, a small fir branch, and a name tag on each plate to serve as name cards
Mini reeds placed over linen napkins on each plate
Color themes: Red and white (classic), green and beige (rustic), silver and white (frosty!), or pink and gold (feminine!) theme
Vases filled with chestnuts or Christmas candy (peppermint swirls, frosted mints, ribbons, etc.)
Candles surrounded by pinecones, fir branches, ribbons, etc. Just be careful nothing catches on fire!
Figurines
Winter Wonderland "terrariums". Fill large glass candy jars, urns, or globes with sugar, silver bulbs, and little reindeer figurines to make it look like a mini wonderland as a centerpiece!
Sweet Gifts
Thinking of baking some tasty treats for your friends and family this year? Here are a couple of unique and delicious recipes you should definitely consider making!
Christmas Coal Candy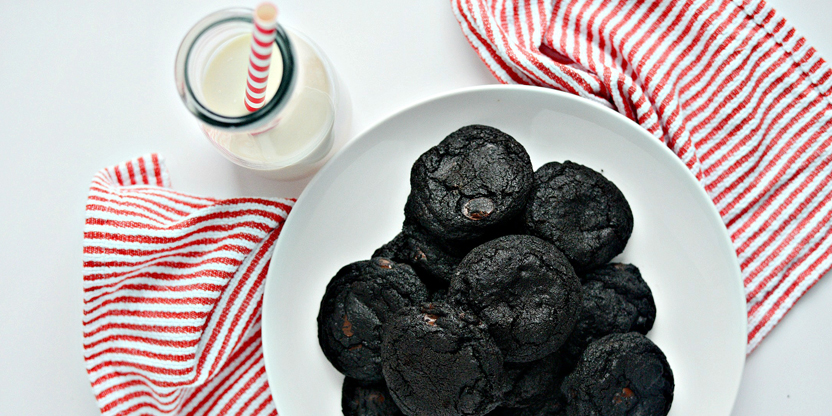 For those on Santa's naughty list, here's a delicious trick from the Food Network! Looks like coal but tastes like sweet cocoa!
Download Recipe

Caramelized Onion and Bacon Jam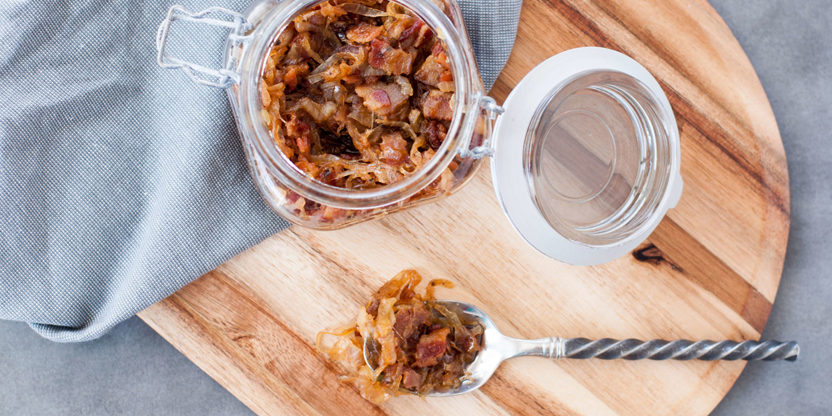 Have you ever heard of something more delicious than this? Here is one for all the bacon and savory fans out there. Pair this with cheeses, charcuteries, and other tasty snacks to make your holiday parties extra fancy and oh-so-yummy!
Download Recipe

Christmas Facts
One of the oldest Christmas traditions, gingerbread houses, are a huge business. Some popular confectionery-making companies have been known to make over two million gingerbread house kits per year. But where does the tradition come from? And what about Santa – did you know that the big jolly man in the red suit we all know and adore hasn't always looked that way. In fact, before 1931, Santa Claus had a rather unstable appearance, everything from a tall skinny guy to a creepy looking elf… Check out more interesting Christmas facts.
Practically everyone celebrates Christmas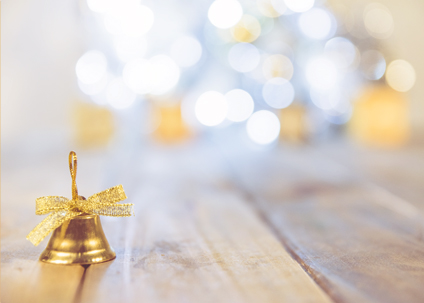 Around 90 percent of Americans will celebrate Christmas this year, which makes Christmas the most celebrated holiday in America.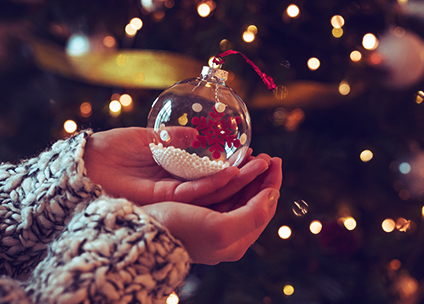 80 percent Americans say Christmas should be more about Jesus, according to LifeWay Research. They also found 70 percent believe "Christmas would be a better experience if it had a more Christian focus."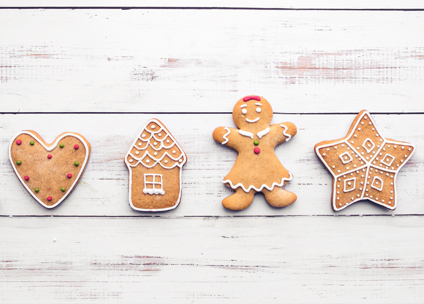 For those who do not celebrate Christmas in America, as well as those who celebrate without feeling particularly attached to the religious aspect of the holiday, the sight of religious displays in public such as nativity scenes, crosses, angels or even live choirs and performances is generally not an issue.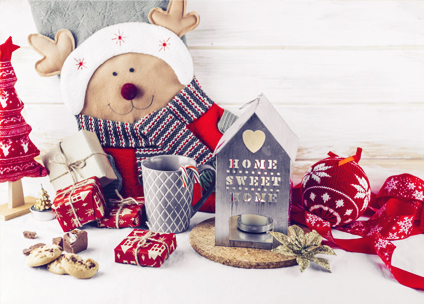 Because America isn't entirely Christian, the month of December isn't just reserved for Christmas. The Jewish have their own sacred holidays so in order to be respectful, many choose to opt for "Happy Holidays" especially in public service and commercial settings. People's opinions differ, however, making it an equal split between the two greetings.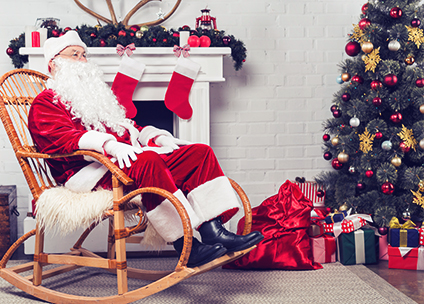 Santa, as we know him
today
, was actually created by an American artist named Haddon Sundblom. His version of Santa Claus was made popular by Coca-Cola between 1931 and 1964, owing to the company's magical Christmas campaigns. The original oil paintings Sundblom created were made for Coca-Cola's advertisements in magazines, store displays, billboards, posters, and more.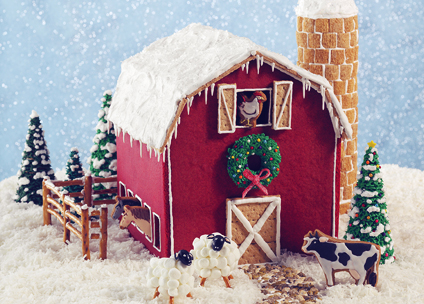 Historians say the tale of Hansel and Gretel may be dating to a 14th-century famine in which children had to fend for themselves. By the time Brothers Grimm published a version of the German tale in the early 19th century, gingerbread houses had already been a long-standing Christmas tradition. It is said that the link was made, possibly because of historical connections between gingerbread and religious ceremonies.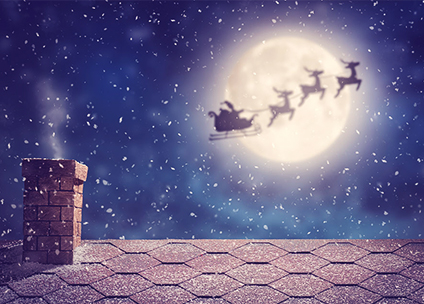 The image started in 1819 and was created by Washington Irving, the same author who dreamed of and invented the Headless Horseman. That's weird.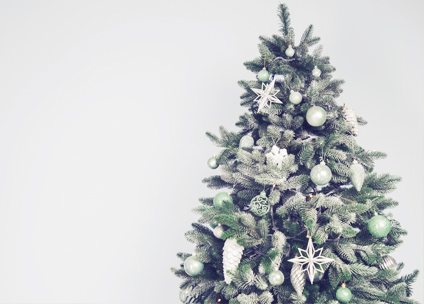 Did you know some zoos accept donations of Christmas trees once the holidays are over? Instead of throwing them away, consider donating yours to feed some of the animals.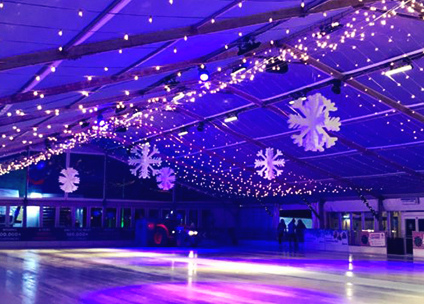 Amongst all Christmas songs out there, "Walking in a Winter Wonderland" is the song that is appreciated most in all generations.
Have Yourself a Merry Christmas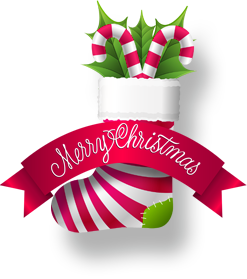 No matter our traditions, beliefs, or the size of our wallets, Christmas is a time of giving from the heart above all things. We hope our Christmas guide was able to help you find unique gift ideas for your loved ones. Remember, try to relax as much as you can. Don't stress over the little things and certainly do not get yourself into financial trouble over gifts. Smile and be kind – the true spirit of Christmas is to be generous with our time and attention. Merry Christmas to all!