Birthday Gift Guide for Her
Her birthday is coming up, and you have no idea what do get. Well, it's a good thing you're here! We've put together this in-depth birthday gift guide to help you with everything, from finding the perfect birthday gift to planning a surprise party for any special lady in your life! You'll come out of this a total pro, we promise!
Birthday Gift Ideas for Her: Keepsake Gifts
A birthday is a great time to offer keepsakes. To start, here are a few suggestions from our very unique collection so you don't have to look too far for "that special something" for your very special lady!
Best Birthday Gifts for Her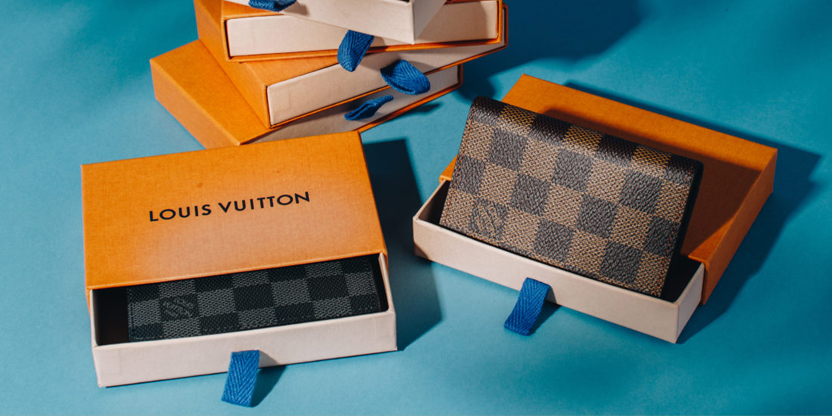 Best Fashionable Gifts
Fashionable people are always looking for the next greatest addition to their wardrobe. Classics are also always appreciated, which makes it easier to find something she'll appreciate, no matter her style. Things like a new luxe leather cardholder or wallet (don't forget to slip a dollar in there for good luck!) make great gifts. You can also opt for a soft and silky pajama set, a pair of designer shoes, a jewelry tray for her desk, a new lipstick, or a wardrobe subscription!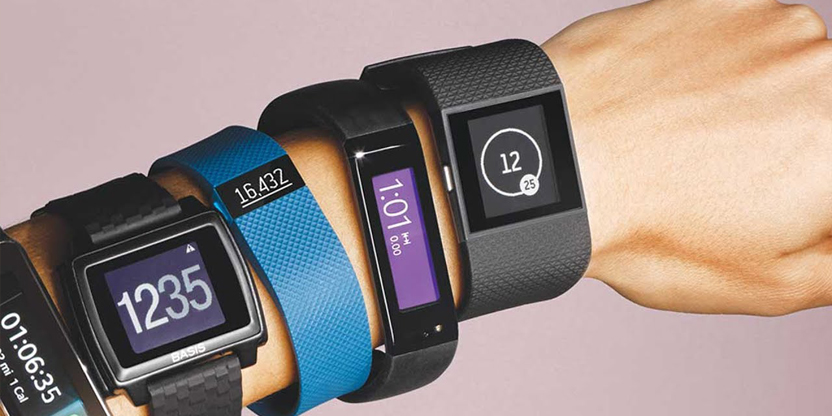 Best Sporty Gifts
Help your athlete become a champion by getting her all geared up and ready to go! Why not surprise her with some brand-new sports activity gear like raining gloves, a new pair of running shoes, a fitness tracker, or even sportswear and accessories specific to her hobby? The cherry on top? Tickets to see a game together, of course!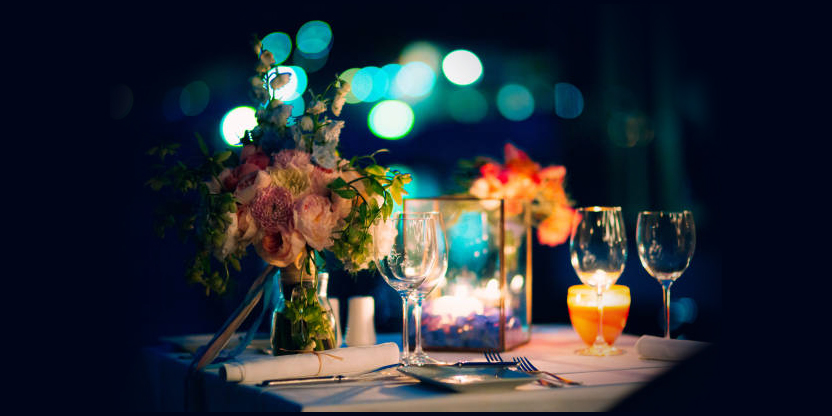 Best Romantic Gifts
Feeling romantic? How about a surprise getaway (near or far) where the two of you can have fun, see new things and places, and create new memories together? The most romantic gifts very rarely come with a big price tag. The best ones come from the heart; poems, love songs, alone time, candlelit dinners, shared experiences, romantic outings—these are the way to her heart. Of course, a rose or a new perfume is always welcomed!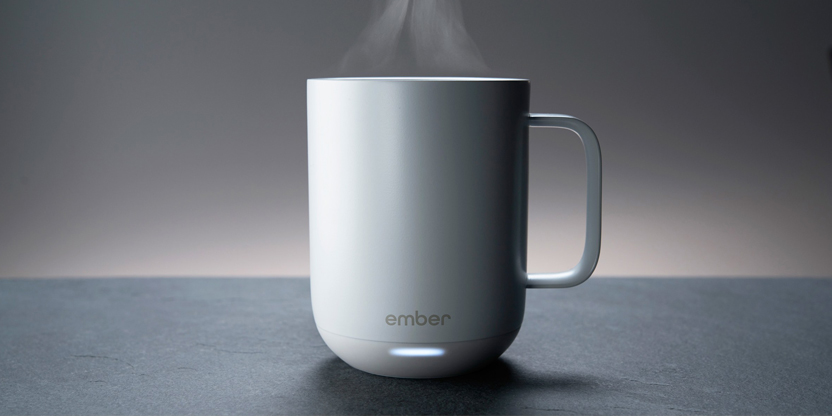 Best Tech Gifts
For the lady who has all the gadgets, here are a few options to consider. Did you know there is such a thing as a fitness tracker ring? It counts as sporty, fashionable, and techy. If she likes having houseplants around, surprise her with a plant monitor to make sure her little babies have enough humidity, sunlight, and the right temperature. For girls who tend to lose their keys, "tile" trackers are also a fun little gift option to save her a bit of time (and stress!). Lastly, if she's a coffee drinker, an Ember mug to keep her drink at a constant temperature from start to finish will be amazing on those long days at work or gaming!
Cool Birthday Gifts for Her: $50 or Less

Deliciously scented candles



A decorative picture frame with a sweet photo of you inside



Waterproof Bluetooth speaker







A water bottle with detachable Bluetooth speaker



A wake-up light alarm clock with sunrise simulation


A wicker basket filled with treats for a birthday picnic


UNIQUE BIRTHDAY GIFTS FOR HER
A few underrated gifts ideas that are sure to impress her and make her life that much sweeter!
Wow! This sounds a bit serious, we know. But really, it is just another way of saying "a little something that will make her routine more fun." This depends on the type of person she is, of course, but think about what her day looks like and what you could upgrade to make it sweeter. For instance, a snazzy coffee machine, a better blender, a fancy set of pots and pans, or even a better gym bag. The keyword is "upgrade," and though many of these items sound domestic and boring, they're the most amazing, underrated gifts in the eyes of many women!
A Daily Life Upgrade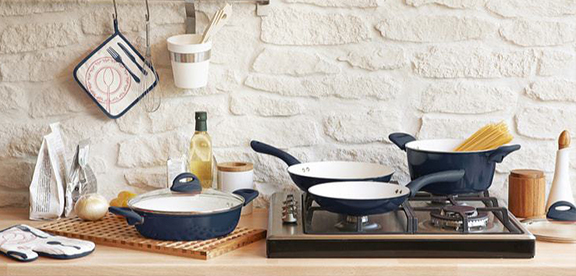 This is definitely one of the best underrated gifts ever. It's kind of like the personal upgrade, but in a different way. The best thing about subscriptions for you is that you can decide how much you want to spend, and, as opposed to a gift card, it is a gift that keeps on giving! There is a subscription box/service for just about anything you can think of—music and video streaming memberships, monthly wardrobe delivery, grocery subscriptions, coffee subscriptions, candy, games, pet accessories, and even fresh floral bouquets!
A Subscription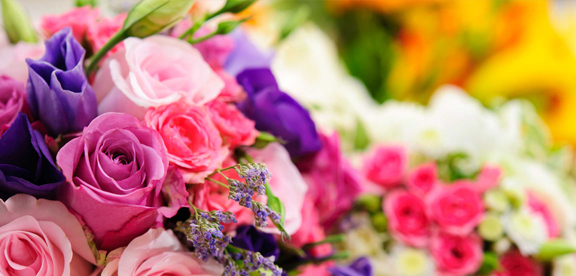 This one doesn't apply to everyone, but have you ever met someone who is absolutely crazy about their pet? Cat or dog obsession is a real thing, so an amazing gift for this kind of person might be to get a super quality accessory for their pet. Personalized genuine leather collars or name tags, fancy pet carriers, or even designer beds for her pet are all really cool things. If you want to get her something she can also wear, why not get her a silver best friends charm necklace she can wear on her neck and let her pet wear the other half on his or her collar. Cute!
Something for Her Pet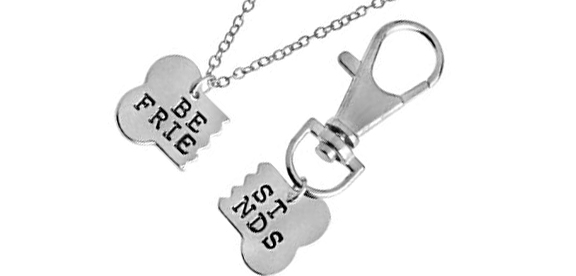 Tips On Getting It Right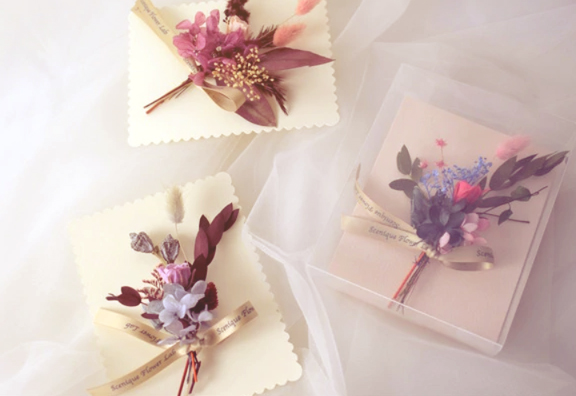 Add a Personal Touch
Whether you are making a handmade card, baking a birthday cake, or simply curling the ribbons yourself, adding personal touches is a way to say, "You are worth my time, and I like to make you happy." The best part is that personal touches are always appreciated, no matter your skill level.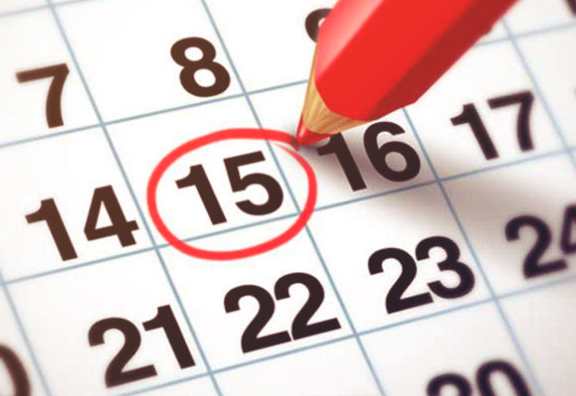 Consider Any Upcoming Events
Are you aware of any vacation weeks coming up soon? Is there an event coming up or a project she is working on aside from work? Try to think of items that could be useful or exciting to have for that upcoming event.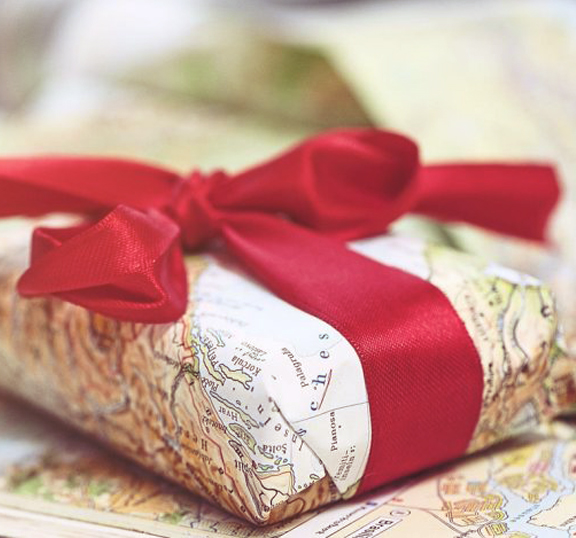 Think about the Presentation
Gift wrapping is way more than just a cover. It makes part of the total presentation of the gift. The paper and ribbon you choose, as well as how and when you decide to give the gift, are just as important as the object inside. A paper gift bag with complementary wrapping tissue is a classic option. You can also try to be creative by following a theme; for instance, if the present is travel related, try wrapping it with a paper map and a nice bow. Gardening tools would look cute in a brightly colored pail instead of a box or bag.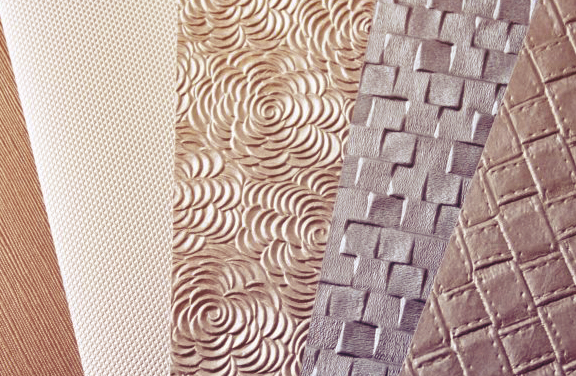 Pay Attention to the Details
Small details make the difference between a "good" and a "great" present. Quality speaks for itself. If you decide to make a birthday card, use specialty paper from an art store instead of paper from the office printer. Women recognize and appreciate quality and effort!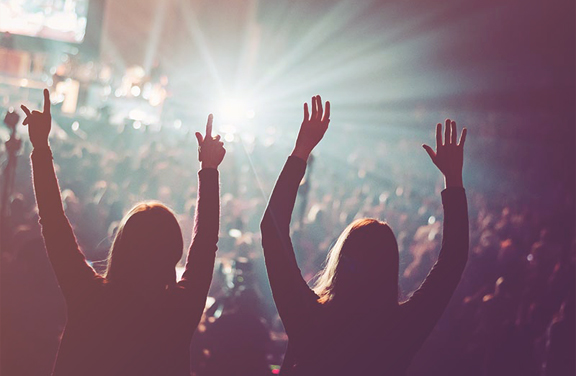 Give Her an Experience
Birthday presents don't all come in beautiful boxes. They can be an experience too. Think of something she can experience like a day out on a sailboat, a city tour, a rodeo, a concert, or a treasure hunt around the house!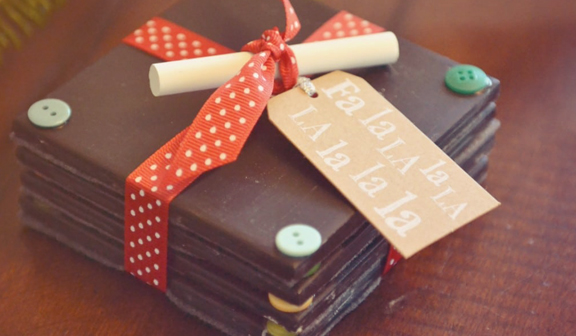 Be Creative
Try something new! How about making something? Creativity is a very personal thing. It means you have put thought in what you made, which equals to a more meaningful gift.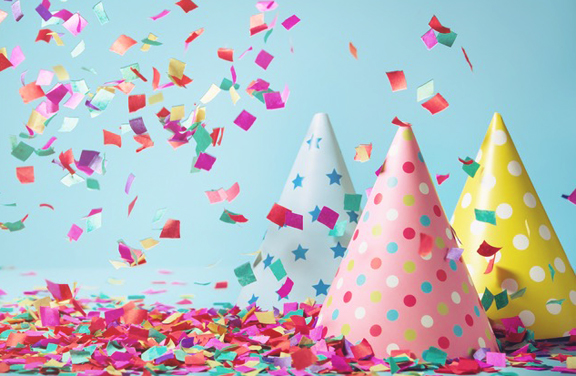 Surprise Her
Surprises are essential for bringing vitality into our lives. Whether you add a few little extras to a gift she already expects or you prepare a full-blown surprise on your own, do something unexpected. She'll love you for it.
Birthday Experience Ideas
Birthdays are not just about physical gifts, but experiences are fun too! Here are some things to do on her birthday, no matter what your budget is.

Have a picnic by the water somewhere or in a park.

Organize a surprise gathering with all of her favorite people! Perhaps an event outdoors (many are free in the summertime), at a bar, or at home.

Ask her friends and family members to secretly send you individual videos of them wishing her a happy birthday. These can be recorded using the built-in cameras of their mobile phones. Create a video montage. You can also include photos of your favorite memories together.

Get many friends to pitch in toward a fancy gift that would otherwise be too expensive to afford alone.

Go on a romantic weekend getaway at a nearby city, town, or campsite! Explore!

Take her to dinner and surprise her with a keepsake or a perfume you like.

Tickets to a concert or special event.

Take her shopping for a new outfit to wear out that night. Let her choose what you should wear too!

Book a surprise vacation to a new exotic destination.

Get her something she has always dreamed of having but couldn't justify getting for herself.

Go VIP. Get her backstage passes at a concert. Host a party on a boat or a helicopter ride over the city or the desert. We have so many great sites to see in our country!
Birthday Gift-Giving and Celebration Etiquette
Not sure about something? No worries. Here are our answers to some of the most common questions people have when it comes to choosing, sending, and giving birthday presents.
1. What should I do when an invitation says "no gifts please"?
There are a few reasons why someone might insist on not bringing gifts. The reasons might include the following:
Not having enough storage space
The person "already has everything."
To not impose purchases on guests who might not have the same means as others
If you feel strongly about offering her a gift despite her request, here are a few thoughtful alternatives:
Give her a birthday card with a personal message.
If you happen to arrive with a gift, give it to her privately.
Contribute by bringing dessert, a bottle of wine, or flowers or offer to pay for drinks or dinner.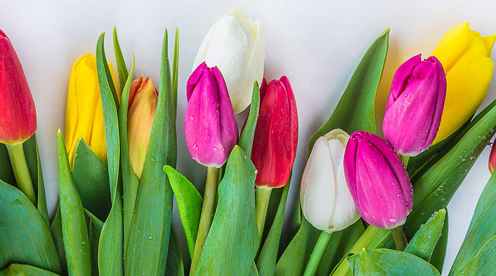 2. Call, DM, or wall post?
With so many social media taking over our lives, it can be tricky to know exactly what the right thing to do is in terms of how to wish someone a happy birthday. Because technology is so easy, it can be tempting to make it our default method of communication. But here are some things to consider:
If you have a close relationship with someone, a phone call to wish her a happy birthday is the most appropriate and personal way to address her special day. Try to do it as early in the day as possible, so she knows she is important to you.
A direct message is the in-between. It is personal without being too close. It's appropriate for a friend or family member close enough that they expect more than just a wall post. However, deciding to call is at your discretion because it is not necessarily expected of you.
Wall posts are appropriate for those distant acquaintances you've acquired in your friends list throughout the years. They also apply as a mini "bonus" if you've already wished your friend a happy birthday on the phone or by text that day. It's basically just a demonstration for others.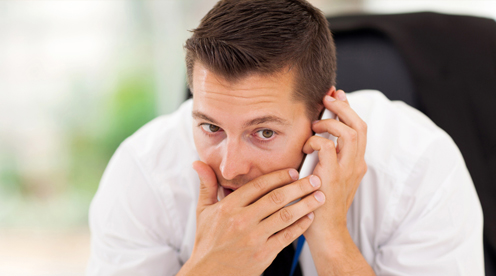 3. What should I write in a birthday card or message?
The best birthday messages are genuine ones. Wish her good health, love, joy, luck, happiness, success, etc. If she is special to you, tell her why.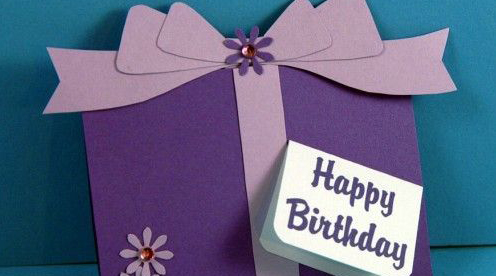 4. If I cannot attend the celebration, when is it more appropriate to give a birthday gift—before or after the actual day?
There is nothing wrong with giving her a gift before her birthday if you cannot attend. If the gift is wrapped, you can give it to your friend before her birthday and tell her to wait to open it. This will show her you have thought ahead and, in a way, give the illusion that you were kind of there. Of course, try to attend if you can!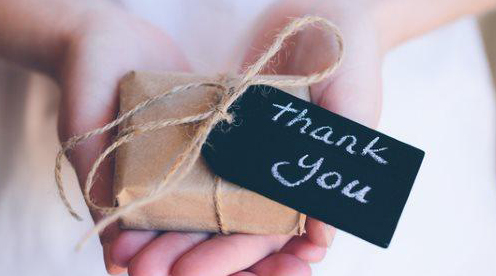 5. Is it lazy to ask her what she wants and just stick to that?
The short answer is yes, especially if you are shopping for your wife or girlfriend. In general, if you are shopping for someone you know well, ask for ideas instead of asking for one specific option. That way, the element of surprise remains. When it comes to people you do not know too well, it is acceptable to ask for a wish list.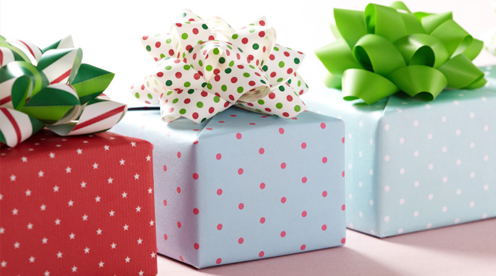 6. What if she has a registry or wish list, but I feel like surprising her instead?
Sometimes, people have registries or wish lists because they would appreciate a bit of help getting a few things they really need. If you judge that a person insists on a wish list because she might need a bit of help getting organized, it is always better to respect her wishes by getting something from her list. If you feel strongly about what you originally had in mind, you can always get that too. A gift is a gift, and as long as it is sincere, it shouldn't matter where it came from.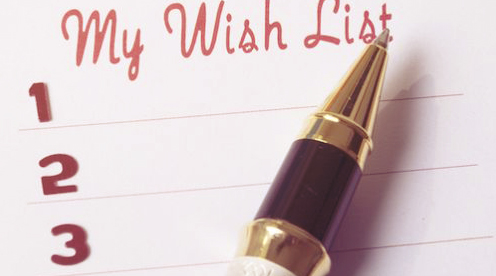 7. The Apple of Your Eye
When it comes to new love interests, men typically have two ways of approaching the situation: "too much too soon" or "too little too late." Hey! Don't worry about it! Here are some dos and don'ts on choosing that perfect gift that will make her notice and appreciate you.
Get her something that reminds you of her in a good way and explain to her why in person or in a card.
If you are out of town or abroad, try remembering to get her a present while you're away. Tell her the story behind it. This is a good way of telling her she has been on your mind for some time.
Tell her you feel lucky to be able to celebrate her birthday with her this year. If you want to be a little bolder, you could add how you look forward to seeing how great this year will be for her and hope to be around to talk about it at her next birthday party. That's a good start.
Don't get anything too expensive, especially if you have never expressed your feelings to her before. You will come off as the "too much, too fast" guy.
Don't give something too general and with no specific link to her or anything the two of you share (i.e., interests, inside jokes, etc.). You'll pass unnoticed.
Don't overdo your birthday card message. Now is not the time to surprise her with your plans to wed.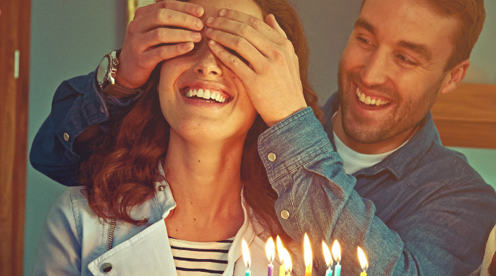 8. I forgot about her birthday. Now what?
Yikes. Well, you're always better late than never! If you're late sending gifts or you completely forgot a birthday, the thing to do is to send a "So sorry for the delay!" message with a thoughtful gift and/or card. It's better to make up for being late and apologizing than it is to pretend it never happened.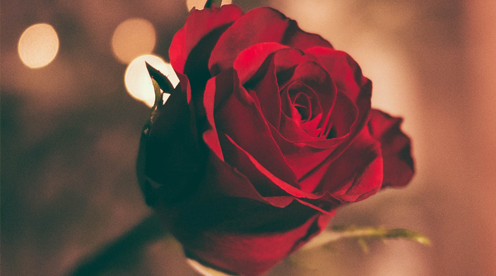 When You Can't Make It to the Party
Sometimes, life creates distance between friends and family, especially in a huge country like the United States. It's hard to be everywhere when the whole family lives on opposite ends of the country! If you cannot make it to an important birthday celebration, here are a few things you can do to make up for it:
Send a card or present in the mail.
Order a gift online and set her address as the delivery location.
Get flowers delivered by calling a local flower shop.
Do a video conference call through free calling apps and platforms if you are out of the country.
Make up for being away by celebrating together on your return.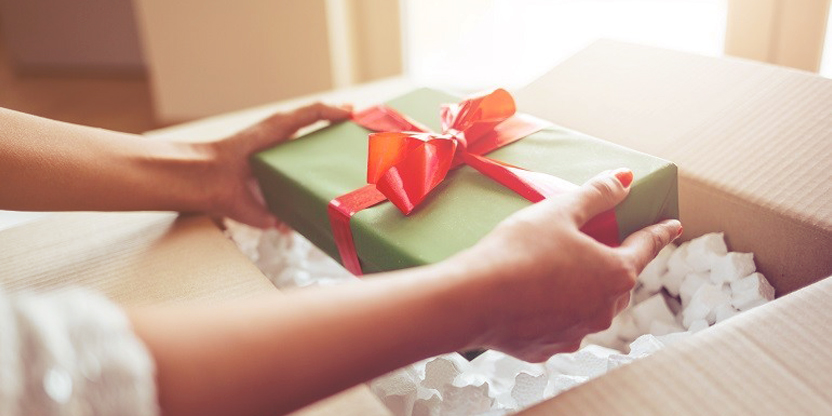 How to plan a surprise party
Ready to organize an epic surprise? From choosing a date to inviting guests and selecting a venue and theme, here's how to become the surprise party king in just seven easy steps:
1. Plan Ahead
First, it's important to plan the date to give yourself and others time to make any adjustments in schedules, bookings, or purchases. Depending on the size of your guest list, give yourself between two weeks (10+ guests) to a month (huge party) to prepare.
2. Choose a Location
Location, location, location! Depending on your budget, the atmosphere, and your requirements, many location options are available. Is it a child-friendly event? Will you be partying like rock stars? Should it be an intimate gathering with a few close friends and good food? Determine that first. Then you'll be able to decide which location best suits your needs (i.e., at home, a friend's house, a park, a community center, a hotel, a bar or restaurant, a rental cottage or penthouse suite, a classroom, a concert hall, etc.)

3. Pick the Guests
Who are the people that matter to her the most? It's her party after all! If she likes small gatherings, focus on getting in touch with her favorite few. If she is a social butterfly, perhaps a larger party with friends, family, and acquaintances is a better option.

4. Choose a Theme
Themed parties are so fun! What are her interests? The theme should be something she relates to. Once chosen, it will be easier to choose your décor and snacks. A theme, however, does not need to be elaborate; it can be as simple as using a few props or color-coordinated banners and balloons. Some theme ideas are the 1920s, Super Heroes, Cozy Bohemian Movie Night, Garden Party, Pink and Gold, Circus, By the Sea, Masquerade, and more.

5. Organize the Evening
Family and friends generally love to be involved, so don't hesitate to ask them for help with certain tasks and responsibilities. For this, you can make a list of things to do before and during the event. For example, have (1) a person in charge of taking care of the birthday girl before the surprise, (2) a person in charge of making sure the guests have food and drinks, (3) a person who takes care of the music, etc.

Important
Remember, a surprise party means she will be the center of everyone's attention. If she has not been properly prepared on how to dress for the evening, she may not feel comfortable. To avoid this, before the event, be clever and give her a reason to dress up—but don't reveal the surprise!

6. Plan the Food and Beverages
Food and drinks typically set the tone of a party. Be mindful of your guests and accommodate anyone who has allergies or intolerances. A party can be as formal or informal as you like; dinner table meals or fun countertop snacks! Tip: Appetizers are more economical and easier to organize, not to mention they allow more mingling among friends. You can provide beverages yourself or do a "BYOB." Of course, do not forget the kiddos. Children can be picky, so have some snacks available for them. Be creative, it's a special day! And what would a birthday be without a birthday cake, the singing of "Happy Birthday," and blowing out the candles? Keep reading for a few tasty treats!

7. The Big Surprise
Make sure that everyone arrives at least 30 minutes before the surprise and that someone is there to entertain during the wait. This is it! It's the big day. After months of stress and preparation, the secret is ready to be revealed! The room is beautifully decorated, the drinks are out, the cake is ready to be devoured, and the guests are impatiently waiting for the birthday girl!
Birthday Sweets
Have you decided to go "all in" and try to bake her cake yourself this year? All right! Good for you! Here are two mouth-watering (and easy) recipes for you to try: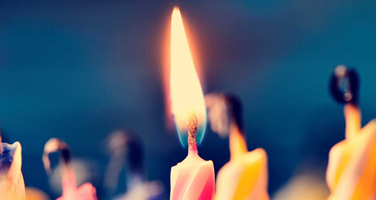 All-American Birthday Traditions and Facts
Although the world's most popular birthday month is August (9%), according to The Daily Viz, the most popular birth date in America is September 9, with over 12,301 people sharing the date. The second, third, fourth, and fifth most popular birth dates fall shortly after—September 19, 12, 17, and 10—indicating that the Christmas holiday season is the most popular time for Americans to conceive.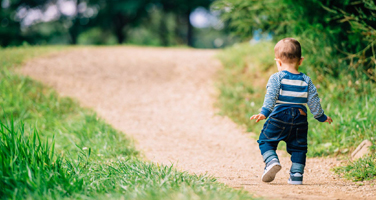 All-American Birthday Traditions and Facts
Native American tribes put much significance on milestones in a child's development rather than the day he or she was born. For instance, a baby taking its first step is as good a reason to celebrate as the day he or she accepts the responsibilities of an adult, gets married, becomes a parent, etc.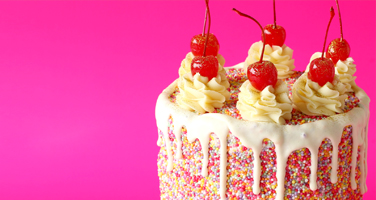 All-American Birthday Traditions and Facts
The world's largest birthday cake was created in 1989 for the 100th birthday of the city of Fort Payne, Alabama. The cake weighed 128,238.5 pounds and used 16,209 pounds of icing.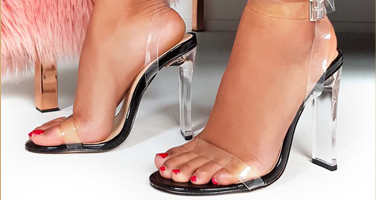 All-American Birthday Traditions and Facts
In several Latino cultures present in the United States, a girl's 15th birthday, called a quinceañera, marks her passage into adulthood. The celebration includes a religious ceremony at church, in which the young lady recognizes her heritage and her spiritual journey. In some cases, the young woman changes her shoes from flats to heels.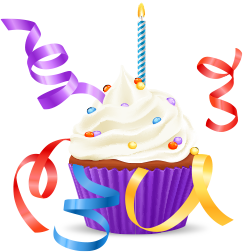 See? That was fun and easy! We're certain that you've got everything it takes now to glide through this like a superhero. She'll be so happy to know you've put thought and effort in choosing a gift for her and making preparations for her birthday. Remember, the most important thing is to express how happy you are that she is in your life. Be sincere, be happy, and make today all about her—spoil her a little—and you will have a very happy lady.