All of our precious-metal and glazed roses start with a natural rose that has been cultivated in our own nursery. The rose type is a species carefully selected for quality and form. We then employ professional rose growers to nurture them to perfection.
The first step of the preservation process is to select the rose as soon as it has bloomed to perfection.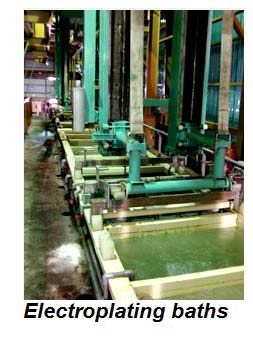 The second step is to apply a type of clear coat to the entire rose. This helps to maintain its shape and prepares it for the rest of our 60-step process.
Once the clear coat has dried, the rose is for ready for electroplating. The initial layers of metal laid down are pure copper. Copper ensures a quality base over the vegetative material, and ensures the characteristics of the rose stem, leaves and petals are perfectly maintained. The use of copper layers also helps the subsequent precious metals to adhere smoothly and with a lustrous finish.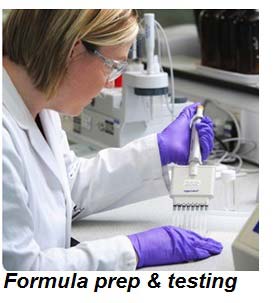 Following the application of copper, the roses progress to the platinum, gold, or silver electroplating basins. The process of applying the precious metals involves dozens of micron-thin layers that are slowly accumulated over multiple weeks. For more information about gold, please refer our page on Different Types of Gold.

During the process, the roses are regularly inspected for plating quality and imperfections. If a rose doesn't pass inspection at any stage, it is discarded. This is a labor-intensive process that takes around eight weeks to complete. The end result is a beautiful rose figurine that is obviously a natural rose underneath, with a mirror-like precious-metal coating. It is designed to have a lustrous sheen and be corrosion proof and tarnish resistant. As such, this is an item that can endure and sustain its beauty indefinitely.
The whole process takes around three months to complete.
Are the roses real?
Yes, each and every Eternity Rose is made from a natural rose.
Some companies which purport to sell glazed and precious-metal plated roses are actually selling products that have a plastic base. Some are even covered in gold-colored tin, or use gold-colored foil to mimic leaves and petals. This is to some extent impacting on the public perception of gold-dipped roses. At The Eternity Rose, we guarantee a genuine and authentic item produced to the highest quality standards.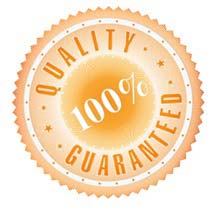 We only use roses that have been grown in our nursery. Customers can tell this by looking at the intricate details of each rose. Once in hand, it is very easy to tell the difference between a real rose and a non-genuine rose. Unfortunately it is not as easy to discern this difference on the Internet. That is why we provide the highest detail photos and videos we were able to attain.
All of the items sold from The Eternity Rose website are manufactured exactly as described above. The Eternity Rose prides itself on quality, and our reputation for supplying quality items is so far impeccable.
What is the quality of these products?
As described above, we believe the quality of the roses is second to none.
Our technique has been perfected over many years of trials and production testing. We believe the technique is now fully perfected and we have patented our formulas and production methods. We have paid special attention to ensure our website photography is a true account of the quality you will receive when purchasing a genuine Eternity Rose product.
We are so confident with our quality, we offer an unconditional 90 day money-back satisfaction guarantee on all roses and jewelry. We are proud to declare that only a handful of products have been returned within the 90-day period, out of tens of thousands of units sold.
You can read more about gold-dipped roses here: https://en.wikipedia.org/wiki/Gold-dipped_roses