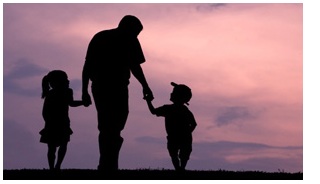 Father's Day is a day set aside to honor the contributions that fathers make to their children's lives. A father's love is one that is strong and always present. Honoring Dad on Father's Day is not always easy, since most gifts do not truly impart the sentiments of love and devotion that most Dads deserve on their special day.
If your Dad happens to be a golfer or card player, then instead of giving him the same old boring tie or pair of socks, why not revere him with a 24 karat gold-plated golf ball and tee set, or an exquisite gold-plated deck of poker playing cards? Imagine the sheer delight on his face when he receives such a unique and thoughtful present instead of the same old predictable gifts of the past.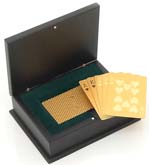 The beautiful golf ball and tee sets are available in two options. One set is simply for exhibition, and will look stunning on Dad's desk or in a display cabinet. The other golf ball and tee set can actually be used for playing golf. The beautiful gold-plated golf ball will become a talking piece and ready reminder of his thoughtful child each time he is out on the golf course. This is a perfect gift for a golfer.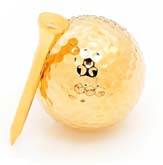 Those who wish to purchase the gold-plated poker cards will find they are of superb quality, and can be either placed on show, or used in a real game of cards. Casinos all over the world use these top-choice 24 karat gold cards in their high-roller gaming rooms. They make a wonderful gift for a poker player.

Whether one chooses the golf ball and tee set or the deck of playing cards, Dad is sure to appreciate the intricate detailing and craftsmanship that have gone into creating these unique gifts. These gold-plated gifts are sure to be topical conversation starters whenever they are noticed.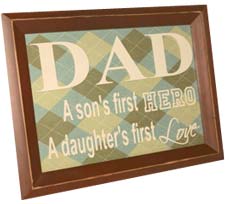 When we craft these items, we use only pure 24 karat gold to fashion timeless pieces of art that any father would be proud to receive as a gift.

Though these gifts are perfect for Dad on any occasion, there is also another option for daughters who want to spoil Dad. We have had many women purchase gold, platinum and silver-dipped roses for their fathers to pay tribute to the love that can only be prized between a daughter and her father. Many men love receiving such a gift, and treasure it dearly.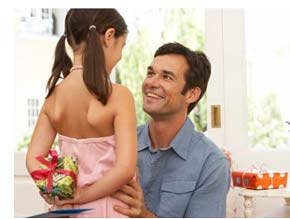 On Father's Day, make sure you honor Dad and let him know how much he means to you. He deserves this recognition not only on this special day, but all year long. To all of the Dads, The Eternity Rose would like to wish you a Happy Father's Day. Thank you for all you do!