A Father's Day Gift Guide for Every Kind of Dad
Are worried about making Father's Day special for your dad but aren't sure what to do or what to get him?

This guide is a collection of everything we've learned over years of helping customers get their dads what they really want on Father's Day. It includes gifts for every personality type and budget.

This kind of insight can't be found on any men's blog, fashion site, or online store. It comes from decades of experience helping families celebrate this day it was meant to be celebrated.
BONUS: We'll even cover the science of how to make giving a gift UNFORGETTABLE.
Father's Day Gift Ideas for Everyday Dads
Is he the grill captain at family cookouts, an outdoorsman, the kind of guy who needs the latest gadgets, or a tinkerer that spends more time in the garage than he does with mom?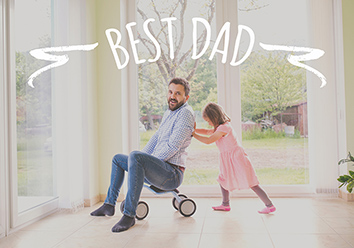 It's hard to imagine as a child, but your dad is a complex and deep character who often has to balance competing emotions to do what's best for his family. In the end, he has always done what's best for you, so now it's time to do what's best for him.

Everyday dads are the kind of guys who are comfortable in their own skin and a pair of tight-fitting blue jeans, but they aren't all the same. So we've put together a master list to fit the most common personality types.

Any of these ideas will be perfect:
For the True Pitmaster
Mom might be the glue that holds the family together, but your dad is the maestro of every family gathering. He doesn't rest a second until everyone's stomach is full. The pitmaster is a savant of spices, flipping, marinating, and serving, so a regular spatula from Wal-Mart is going to get the job done. Most dads love three things in life: their families, a cold beer, and a grilled meal. So make this gift count.
Seeing as how it falls right as grilling season approaches the 4th of July, Father's Day is the perfect time of year to give dad a gift that keeps on giving (to you and the family!). Get him any of these unique, practical grill gifts and you'll not only surprise him, but you'll spark his innate drive to provide for his family in the only way he knows: Grilling up something special.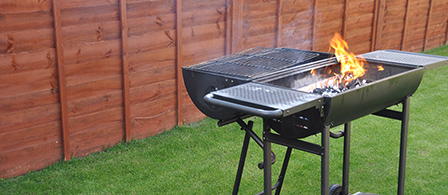 Spoil Him - A Wood Pellet Grill: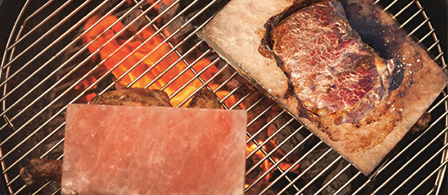 Affordable & Unique - Himalayan Salt Block: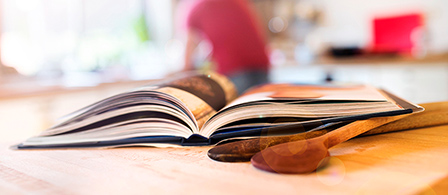 From the Kids - An Education in Meat Smokery: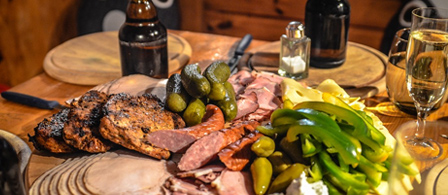 For Your Husband – Grill-Meat Gift Box:
For the Sportsman and Adventurer
He's the man that taught you to bait your first hook. He took you camping, took you on your first hike, and helped you build your first fire. If you've made enough memories entire photo albums together in the great outdoors, then you know exactly the kind of gift that will go straight to his heart.
Outdoorsy dads love nothing more than sharing their sense of adventure with their kids, but the next best thing you can do is get him something that he can use with you, his friends, or on his lonesome next time he heads outdoors.


For the Next Bear Grylls:
OK, maybe he won't be jumping naked into freezing water, but if he loves the outdoors, these gifts will be loved, used, cleaned, and used again:
A Bike:

Simple and easy. He can use it anywhere and everywhere. Ride it to work, take it to the park, go to the mountains—anywhere he wants to go.

A Smart Watch:

Is there anything better when trekking than knowing your heartbeat, geolocation, and time all at one glance? There are special hiking watches that have full-color maps AND fitness stats. Some even tell the time, too!

An All-in-One Cooler:

You know what Dad really wants? The coolest cooler on the beach, campsite, field, or backyard. Why not get him one that comes with speakers, a USB port, beer chiller, and a serious blender?

Hiking/Work Boots:

Simple, affordable, useful—there's no more practical gift than a sturdy pair of hiking or work boots.

For the Memorabilia Enthusiast:
Some dads are crazy for nostalgia. If yours loves his Michael Jordan jersey as much as his kids (kidding!!), an autographed jersey, framed picture, or even tickets to his favorite team's next game will go directly to his heart. Trust us.
For Tech-Crazy Dads
This guy doesn't care that he was born a generation or two too early. Tech dads are a special breed. It might be slightly embarrassing, but he's probably better with technology than you are. We just hope he doesn't embarrass you on social media every day.
He might be into futuristic fields like virtual reality. Maybe he's just into tracking his fitness. Either way, you've got to get him a gift that won't take a backseat to the Apple Museum of gadgets laying around the house.

You'd think this would be the easiest kind of gift to buy, but actually, the opposite is true. If you aren't as up on the latest gadgets as he is, you might not know where to start. And with all of the options out there, it's hard to know what you can get on your budget.
$50 and Below:
Don't worry if you're on a budget; there still are plenty of gifts you can get Dad that he'll love and use daily. Here are some awesome gifts for less than 50 bucks.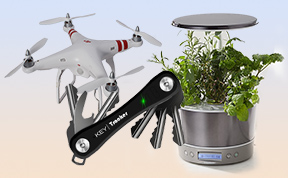 A Quadcopter (1080p camera):

Did you know you can get a basic drone for less than $50? There are dozens of quadcopter models out there, some starting as low as $35!

Key Tracker:

A little sliver of plastic that goes on his keychain so he can locate his keys using an app any time he loses them.

Smart Garden:

Is he an old-school gardener? Get him a smart garden to bring him into the 21st century.
Mid-Level:
If you've got some extra cash to spend, how about these: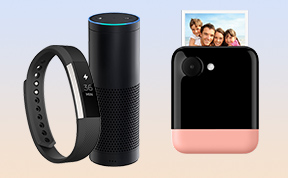 An instant snap camera:

Snap photos and print them automatically. AWESOME.

A Smart Speaker:

Get him a personal assistant that will let him turn off the lights while sitting on the couch with a beer.

A Fitness Tracker:

If he's tech-savvy and health conscious, this is the PERFECT gift. Now he'll be able to track his heart rate and other metrics while working (AKA, sitting on the couch).
Splurge:
Tech gifts for nerdy dads that will make his heart crash and the blue screen of death appear: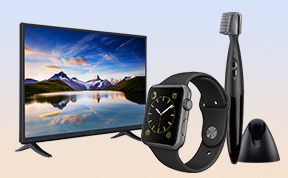 A Smartwatch:

No description needed, really. A smartwatch is the ultimate tech gift. Receive calls, get directions, send messages, track fitness, and, believe it or not, even tell the time!

A 4K Smart TV:

He likes Big Bass Fishing, but he'll LOVE Big Bass Fishing in 4K on his smart TV.

A Smart Trimmer:

Yes, these are real. A smart trimmer will come with auto- sense tech that can auto-adjust while trimming his beard!
For Handymen and DIYers
There are some men with an innate drive to work with their hands. If your dad is the first guy you call when your toilet is clogged even though you're 30 years old, you're in the right section. He might just be a weekend warrior that wakes the neighborhood up with his leaf blower or he might be Tim "The Toolman" Taylor.
Your handyman dad is a dying breed. The days of your little workbench next to his big one are slowly fading, but that doesn't mean he isn't constantly working around the house.
If he spends every Saturday at the hardware store getting ready to spruce the house up, he'll love any of these gifts.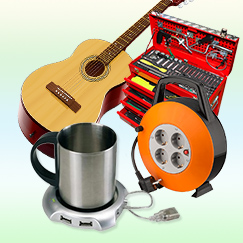 A Musical Instrument:

Get him a cheap guitar, a bass, or a beginner's keyboard. If you have extra money to burn, an electric drum kit can be one part hobby and one part brain-bashing therapy!

A Toolbox:

Go old school and get him a collection of tools to annoy Mom with all night.

A Portable Power Strip:

If Dad's a shop rat, he'll love a portable power strip that can easily clamp on to any stud or beam. Now he'll be to work anywhere without getting stuck.

An Electric Coffee Warmer:

A portable coffee warmer will instantly heat up his cold joe.

A DIY Craft Set:

Imagine how proud he'll be when he builds his first watch or computer, or makes his first piece of jewelry for Mom.
Even More Gift Ideas: Funny, DIY, and Stylish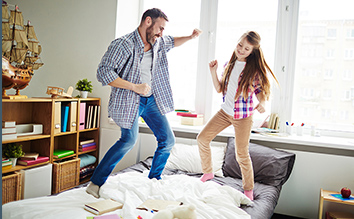 Dads are complex, and come in all shapes and sizes. There are some dads who don't want another gift for Father's Day, and others who just want a good laugh. Yours might enjoy a bad joke, a personalized gift with his name on it, or a stylish piece of clothing he can wear out to the pub on Saturday night.

If Dad doesn't fit into the categories above, see if any of these are more his style:
Funny Gifts
Does the thought of Dad make you burst out laughing? Is the same charm and humor that Mom fell in love with part of every memory of your childhood? Funny gifts are meant for funny dads, and the smile yours cracks on Father's Day is the only thanks you'll ever need.

If he loves dad jokes, then here are some awesome funny gifts that you can run to the store for. Actually, it's probably better to take the car: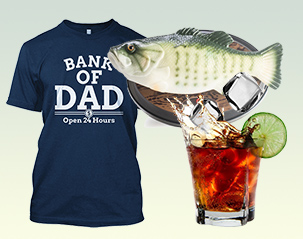 Cards Against Humanity:

The ultimate party game for horrible people. Endless laughs for the whole family.

Dad T-Shirts:

"You can't scare me, I have 3 daughters" or "Will run for beer." Our personal favorite is "Bank of Dad."

A Singing Fish:

Is there anything better than a bass yelling commands at you? Good luck thinking of something.

A Whisky Drink:

Get him a glass that says "I drink and I know things." Watch as hilarity ensues.
Dad Jokes So Bad They're Good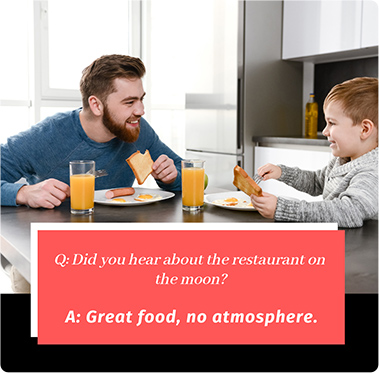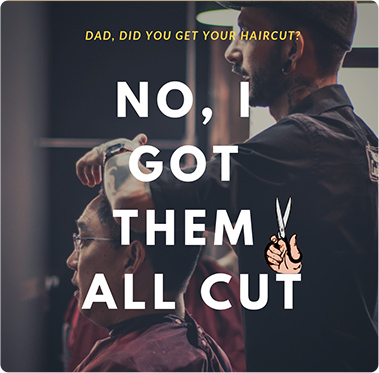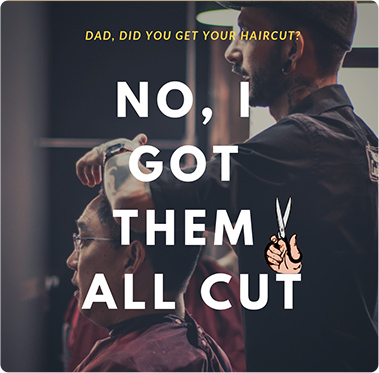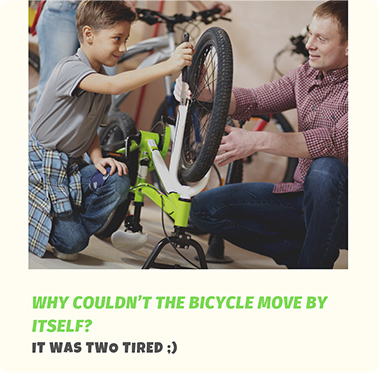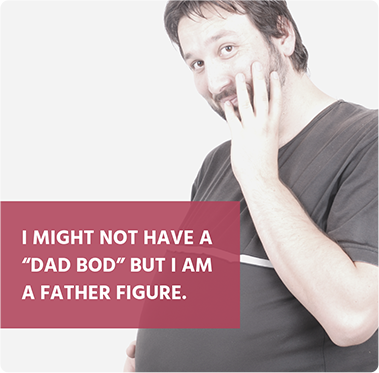 Handmade Gifts
Using your valuable time and energy to make something for dad is the ultimate sign of love. Anything you make for him has an irreplaceable value that no store item can rival. If you've got the time, skills, and resources, why not DIY something for him that he'll cherish for the rest of his life?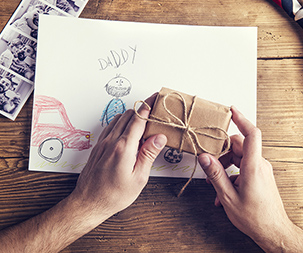 Homemade Shaving Cream:

Coconut oil, shea butter, olive oil, and essential oils or honey are all you need to make nourishing shaving cream for him. Check out this easy recipe!

Custom Wall Art:

Getting printed images featuring him and his favorite family is fast, cheap, easy, and most importantly, heartwarming!

DIY Grill Oil:

Up his grill game by making chili, garlic, and rosemary oils for his next brisket cookout.

Planter Boxes:

If he loves planting tomatoes, then planter boxes are an easy woodworking gift that he'll love. Make sure you know how to use a saw, though! This beginner's tutorial will walk you through everything!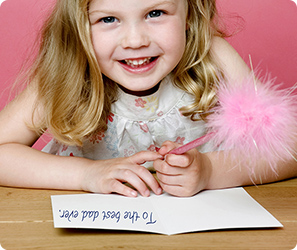 Start with a funny opener:
Break the ice with something funny "to the best dad ever," so it's not too heavy! Starting things off with a laugh will make it fun and exciting for him to move on to the rest of your heartfelt letter.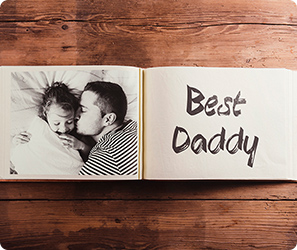 Share a memory:
Share one of your fondest memories of him and tell him how it helped you grow into the person you are now. Trust us, he thinks about his best moments with you every day. Show him you think about him too.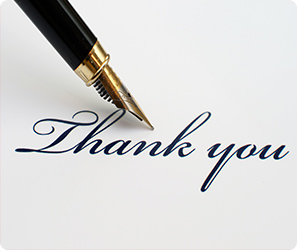 Thank him:
Thank him for everything he's done and is still doing for you. Don't make it too heavy, but make sure he knows how much you appreciate everything. Especially all the money he's spent!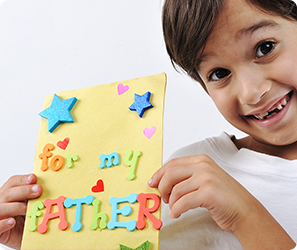 Wish him happy Father's Day:
See, that wasn't so hard, now was it? The perfect closing is a wish for good health and many more years of love between you two.


Stylish Gifts
Most dads won't want another necktie or pair of socks, but every dad will love stylish gifts they can use or show off. If yours is anything like most men of his era, he was taught that men dressed a certain way and that was it. Well, times have changed. Dads of all ages are starting to express themselves with fashion and accessories - some traditional, others breaking the mold.


Here's a list of gifts better than any set of cufflinks: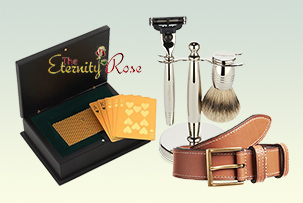 Aviators:

Choose from any of the top brands.

Gold-Plated Poker Cards:

For his inner card shark

A Real Leather Belt:

Something he can wear on his next date with Mom

A Real Shaver's Kit:

An old-fashioned beard brush, razor, cream, and aftershave kit

Pajamas:

Have his name emblazoned on a set of comfy PJs and turn the tables back on him
Gifts for the First Father's Day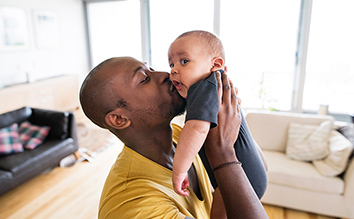 There's nothing quite like this Father's Day. He'll still be getting used to this whole parenting thing and figuring out the right balance between anxious and excited.

Nevertheless, this is a massive milestone that must be celebrated properly. Since he's no longer the most important thing in his life, a first Father's Day gift should be for the baby!

Here are some awesome first Father's Day gift ideas: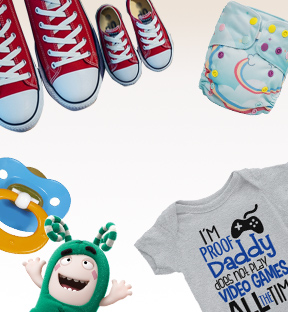 Fun for the Baby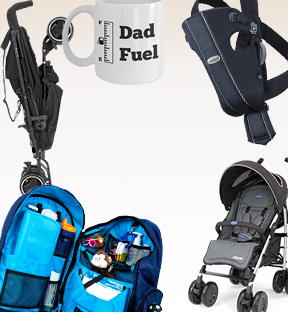 Practical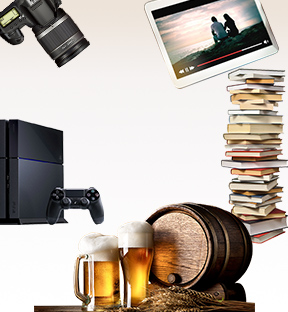 Fun for Dad
Whatever you do, make sure it's a fun and practical gift given with baby in mind. A fancy gadget or necktie isn't going to do him much good with the new baby.
Gifts for Grandpa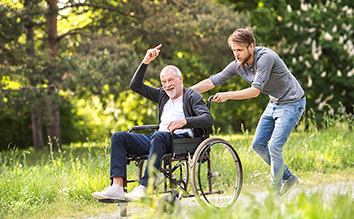 If it weren't for your grandfather, you wouldn't be here, so you'd better not forget about him. According to recent polling, only about 5% of shoppers planned to buy something for their grandpas. That's unacceptable! Father's Day is a celebration of fatherhood of all kinds.

We're sure Grandpa would love any of these gifts:


Personalized Gifts:
Grandpa will love anything that reminds him of his grandchildren, so how about some custom picture frames with photos of you in them? Better yet, how about a scrapbook full of old pictures of him when he was a strapping young lad next to photos of you guys together today?

Comfortable Clothing:
Grandpa has earned his rest in his comfy recliner, so why not make it even more enjoyable? A pair of moccasins, some PJs, a heated massager, or even a custom pillow with a photo of his grandkids on it are simple, affordable gifts he'll appreciate.
Fun Father's Day Activities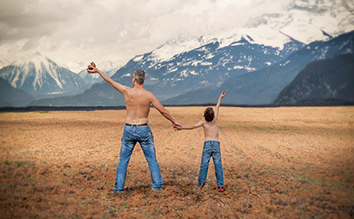 More than anything, dads just want to spend time with the people they love the most. In fact, according to a University of Toronto study, experiential gifts are far more emotionally satisfying than material ones and tend to forge better relationships.

Here are some fun, cheap, and enjoyable activities that any kind of dad is sure to remember!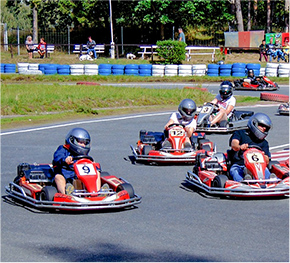 Sports and Activities: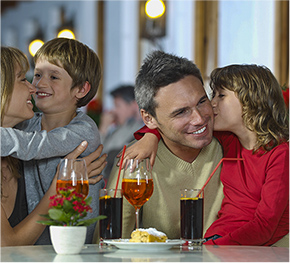 Sentimental or Experiential Gifts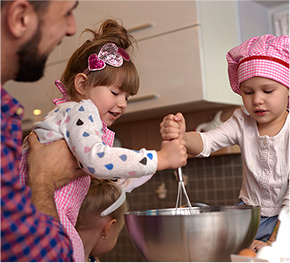 Food & Drink:
What Do Dads Really Want on Father's Day?
"Another tie. THANKS!" - Every disappointed dad on Father's Day

According to a recent survey from Marketwatch, 48% of dads prefer a family dinner or brunch, and 27% want a unique experience. Above all, though, dads want to spend time with their kids and loved ones. However, there is one amazing gift you can give your dad that he will appreciate more than any big-ticket item, experience, or meal:
Peace. And. Quiet.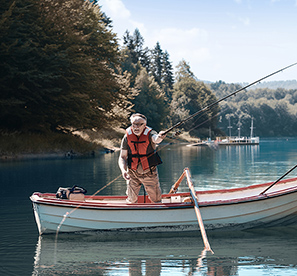 Let him have his special day for him and him alone. Some ice-cold beer, peace and quiet, an empty house, or a quiet garage—these are gifts that are worth more than dollars. So many dads just want to enjoy 18 holes of golf and beers with friends without feeling guilty or being bothered.
Sure, a dinner with the family would be great, but so would a day all to himself to enjoy dad things (whatever those may be). Remember, a nice bottle of whiskey, some of his favorite beer or food, or a nice dinner are all great, but he really just wants a day where he can be Jim, John, Steve, or Joe instead of Dad for a while.
There's no rule saying a father has to be real to be influential. Some of the most well-known father figures in American history are television characters millions of us look up to.
Which one of these famous TV dads is your father most like?
The Most Famous TV Dads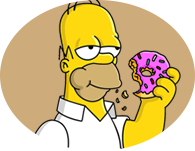 Homer Simpson (The Simpsons):
The patriarch of the Simpson family is loveable, endearing, and deeply flawed. But he has plenty of the single most important fatherly quality: love for his family. His hilarious flaws exemplify the aloof, bumbling, idiot dad. But he's hard not to love!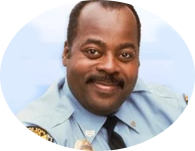 Carl Winslow (Family Matters):
One of the most iconic dads of the '90s, this middle-class police officer from Chicago had to balance an unbearable neighbor (Steve Urkel) with raising a family and fighting crime. Carl was an important character because he contributed to positive portrayals of African-American fathers on TV.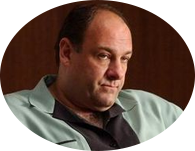 Tony Soprano (The Sopranos):
Tony might have been on the wrong side of the law, but his willingness to do anything for his family was the character trait that made him beloved by millions around the world. His worldview and "family business" might have been a little much to handle, but everything he did was for his family and that's what mattered most!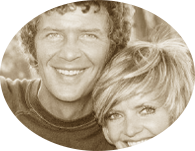 Mike Brady (The Brady Bunch):
Fathers are faced with a number of challenges. None are bigger than integrating your 3 sons with the 3 girls from your second marriage! Mike still managed to provide a comfortable living and be home when his kids got home from school. We don't care how bad his hair was!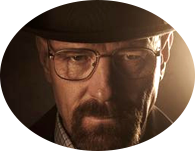 Walter White (Breaking Bad):
Walter may have broken the law, but it was to provide for his family. He is the embodiment of the difficult reality for so many working-class Americans. He isn't a role model, but he is as famous as any TV dad!


Interesting Father's Day Initiatives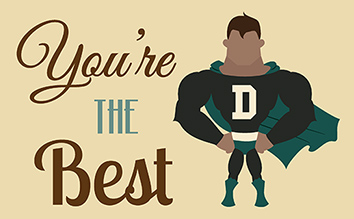 Let's face it, Father's Day has typically been overshadowed by its more loving, understanding counterpart, Mother's Day. But in recent years, some incredible Father's Day initiatives have started to gain steam. From foot races to festivals to fundraisers and more, these Father's Day events are great for you and dad to attend if you're in the area!

The Guernsey Half Marathon:
The Guernsey Milk Father's Day Half Marathon is one of the most famous Father's Day events on Earth, drawing people from across the world to race down to the famed Crown Pier in "town." This tiny island in the English Channel proves you don't need to be famous to have an amazing Father's Day.

Father's Eve:
This holiday is all about celebrating dads EVERYWHERE. What started as a christening party for dads in a St. Paul garage has turned into a nationwide phenomenon in the USA. Father's Eve is the Saturday before Father's Day, and is a time for dads to sit back, relax, and do dad things with others! It's gotten so big that the Father's Eve non-profit organization sponsors charity events for non-profits benefiting fathers everywhere.

Father's Day Bluegrass Festival:
The California Bluegrass Association holds the folksiest of all Father's Day events where thousands gather for some chicken pickin,' old-timey hits, and gospel classics. If you're anywhere near Grass Valley, California on Father's Day, set up a campsite and head to the festival!
The History of Father's Day
Father's Day doesn't have the same cherished history as Mother's Day, but its journey from a Christian celebration of a fatherly saint to the modern initiative to promote fatherhood worldwide is equally fascinating.
Beginnings in the Middle Ages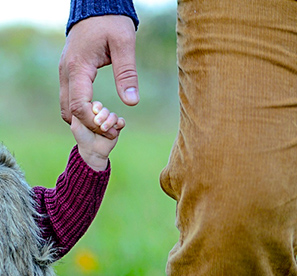 The first official Father's Day was celebrated in 1910 in Washington, but its history goes back much further, to the Middle Ages. The feast of Saint Joseph was widely recognized as a celebration of the idea of fatherhood. This tradition made its way across the Atlantic by way of Spanish and Portuguese explorers, who brought it to the Americas.

While that tradition lived on in Catholic immigrants to America, the modern holiday began to take form in the tumultuous times of the late 1800s. Would you ever guess that Father's Day was inspired by one of America's worst tragedies?
How Father's Day Became the Holiday We Know Today
Father's Day, as we know it in America, was partly inspired by Mother's Day, but it was spurred to begin by one of the deadliest accidents in the history of the USA. Anna Jarvis had just successfully sponsored the first Mother's Day celebration in Grafton, West Virginia when a tragic mining accident claimed the lives of 362 miners in nearby Monongah. Two hundred and fifty of the casualties were fathers, leaving many of the town's children orphans.

The Monongah Mining Disaster led to much-needed reform in what was an unregulated and perilous industry. However, it led to another major event: the first Father's Day. While mourning the loss of her father, Grace Golden Clayton, was inspired by Anna Jarvis and asked her reverend to honor all of the 250 fathers who lost their lives. This was the first observance of Father's Day, but the national holiday we know today wouldn't come until a few years later.
A National Holiday is Born
Ever wonder why Father's Day is the 3rd Sunday in June? In 1910, Sonora Smart Dodd, who had heard of Anna Jarvis' Mother's Day, wanted to honor fathers as well, especially her Civil War Veteran dad. She asked her pastor to honor all fathers on HER father's birthday, June 5th.

Too bad the pastor didn't have enough time. He had to delay it two more weeks until the 3rd Sunday in June. The celebration became a tradition in Spokane and slowly spread until it was picked up (for better or worse) by men's retail associations.

After the motion was defeated several times in Congress, Father's Day was proclaimed the third Sunday in June by President Lyndon B. Johnson, and made an official permanent national holiday by President Nixon in 1972. It's hard to believe how far the honoring of fatherhood has come, but it's true!
Father's Day Around the World
"Dad" is one of our first words, but the bond between father tand child needs no translation. It's innate to us; it's international. Father's Day is celebrated around the world, in unique and fascinating ways. Some days are tied to national pride (Russia's Defender of the Fatherland Day), while others are connected to recently deceased family members. Here are 5 of the most unique celebrations of fatherhood around the world:
5 Father's Day Celebrations We Should Start Having Here

Australia:
Father's Day in Australia is a BIG DEAL. The first day of Spring (which falls in September Down Under) sees the State of Victoria crown 32 fathers of the year! Maybe we should have 50?
Russia:
During the Soviet era, Defender of the Fatherland Day was celebrated on February 23rd to honor veterans and the fallen soldiers who died defending Russia. Today, the holiday is celebrated the same way (parades, gifts to men from women), but it now has a more peaceful name: Men's Day.
Thailand:
Father's Day in Thailand falls on the birthday of the current king. On this day, Thais typically wear yellow and light a candle in honor of their late ruler, King Bhumibol Adulyadej.
China:
China celebrates Father's Day on August 8th, because 8/8 is pronounced Ba-Ba, which also happens to be the word for dad!
Germany:
Gentlemen's Day falls 40 days after Easter, and would probably be your dad's favorite of the bunch. He'll get to roll a wagon around town and drink beer with his closest friends.
Father's Day is More than Just One Day!
Dad deserves more than just one day out of the year. In fact, a healthy relationship with your father makes Father's Day way easier. The special bond between father and child must be nurtured year-round. If it's not, then 24 hours of honoring him won't matter in the slightest.
We all change, move away, settle down, and live our own lives, but you will always be your dad's son or daughter. Here are a few steps you can take to let Dad know you care, or even to improve things between you two when life gets tough: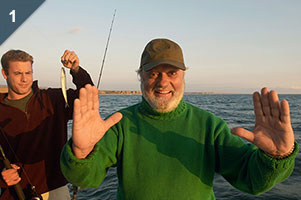 Stop trying to be right all the time:
Dad never gets to be "right" when he argues with Mom, so at least let him win once in a while with you. We're only half kidding. Sometimes, nobody is right in an argument, and sometimes Dad can be wrong but still know what's best for you. If you butt heads all the time, start agreeing to disagree. You aren't going to change his mind.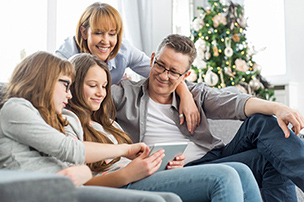 Talk about different things:
If you only see him as your dad, he'll only see you as his child. Instead of just talking about family and issues, talk about fun things, news, current events, or other opinions. Diversify your relationship with him!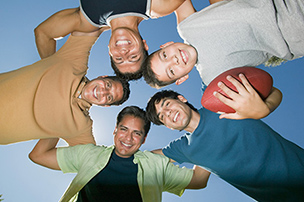 Spend time with him just for fun:
Nobody wants to feel like a burden or a second option. If he has to ask you to spend time with him, then that time will be fruitless. Ask him to lunch or dinner, or even ask him to join you for a drink or a movie. It'll be fun, even if it's slightly embarrassing at first!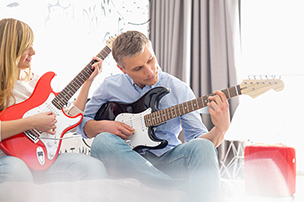 Let him be a dad:
Fathers have an innate drive to protect and pass on knowledge, especially to their sons. Let him teach you how to fix a car, paint the house, or work with wood. He'll feel proud as ever when you change your first tire!


The most important thing you can do, though, is to communicate. Keep talking and sharing your interests. He will always care, and so should you!
Conclusion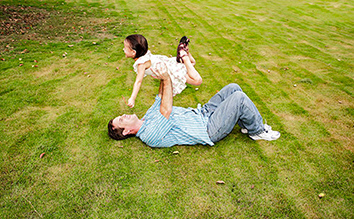 Being a dad isn't easy. We expect them to be aloof and disciplinary, yet we criticize them when they don't show emotion. They're expected to support the family but criticized if they aren't around enough.

Fathers often feel a tremendous burden, yet are never allowed to show it. Fatherhood is one of life's most rewarding, but challenging, endeavors. The perfect Father's Day gift, activity, etc. totally depends upon your dad and what makes him "Dad." But remember, there's only one thing he really cares about on Father's Day: you...and some peace and quiet.