Weddings are pivotal events steeped in tradition which sometimes seems to be governed by too many rules. Whether one is planning their own wedding or attending the occasion for a loved one, friend, or acquaintance, it is important to practice proper etiquette and give a meaningful gift that will honor the couple who are embarking on their new life together.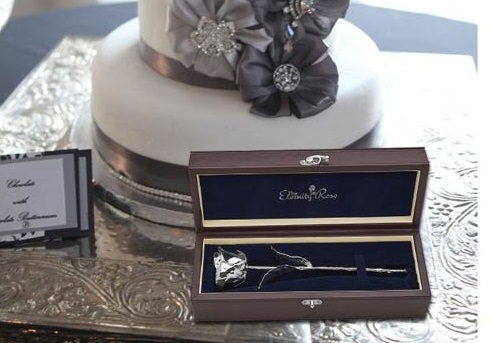 Purchasing a gift for the happy couple is expected, but not always easy. Many couples register their wedding gift wishes with big department stores. Though it is customary to purchase from this register, it is not required, and the gift doesn't quite send a message of deep thoughtfulness or originality. Many couples do actually prefer receiving unique and well-considered gifts instead of the traditional silverware and blender.
Many people have begun shopping online to purchase an exquisite Eternity Rose for a wedding gift. An Eternity Rose is the perfect way to symbolize the beauty of love between a husband and wife. Those who choose to give an Eternity Rose find their gift stands out from all the others, and is proudly displayed for many years to come. An Eternity Rose also makes for an excellent decorative piece at a wedding. For a range of display ideas please see our page on wedding displays.

Who should be given a gift at a wedding?
1. Bride & Groom
When a couple are planning their wedding, tradition has them purchase a gift for one another to commemorate their love and new life together. Though this tradition is considered outdated by some, many couples continue the tradition and give a gift from their heart.
One gift that is growing in popularity is the Eternity Rose. This rose is often given to a bride by the groom. A superb Eternity Rose is plated in 24 karat gold, silver or platinum, or is available in a range of gorgeous colors that are glazed and gold-trimmed. The Eternity Rose can be engraved along the stem with the wedding date, terms of endearment, and/or the names of the couple. This breathtaking rose will stand as a memory of their special wedding day forever.
2. Parents
Though not customary, many couples in today's age give a gift to their parents on their wedding day. These gifts allow couples to express their gratitude to their parents for everything they've done for them. It also serves as a reminder that two families are now bonded in love. These beautiful Eternity Roses make the perfect thank you gift for parents, so they can forever remember their child's love and devotion, even though the child has entered into a new chapter of life with sights set on creating a new family of their own.
3. Maid of Honor and Bridesmaids
Tradition calls for brides to give a gift of appreciation to all of her bridal attendants. These gifts are intended to convey a heartfelt thank you for all their support and services in the lead up to the wedding, and on the day itself. These special ladies deserve a gift they will treasure forever. Instead of flowers or jewelry, why not give the eternal option of both with an Eternity Rose?
4. Best Man, Groomsmen and Ushers
When a man is getting married, he needs the help and support of his male friends and family. The best man, groomsmen and ushers all play a particularly significant role. These guys are the ones who make sure a groom has a blast at his bachelor party, and the ones who stand by him to help him straighten his tie on the big day.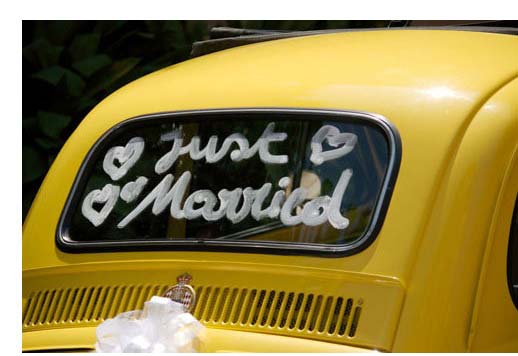 These men deserve a thank you gift that truly conveys how grateful the groom is for their service. Beautiful 24 karat gold-plated golf ball and tee sets, or gold-plated poker playing cards make the perfect gift. These are gifts that will not be forgotten, and will always serve as a reminder of friendship, brotherhood, and love.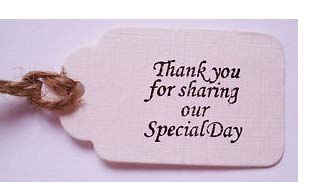 Though giving gifts to special wedding attendants is certainly not required, it is a thoughtful way to show appreciation and love for those who were a part of your special day; and whilst token gifts are often given, a unique gift conveys that the giver truly wants to impart gratitude and love. When these gifts are personalized with a special note, they truly show the receiver how appreciative you are for the role they played in your wedding.
Allow The Eternity Rose to be a part of your special day by offering unique artisan creations as gifts for everyone in the wedding party. With the convenience of online shopping, The Eternity Rose offers stress-free shopping so that you can be prepared with the best gifts on your wedding day.