The Best Collection of Unique Mother's Day Gift Ideas (Ideas by Budget!)
Hey there, son, daughter, or husband. Don't worry, choosing a perfect Mother's Day gift that she'll love, use, and appreciate isn't nearly as hard (or expensive) as you think. This guide walks you through each step of our foolproof process for choosing the perfect gift every time, regardless of her personality or your budget.
We even provide gift ideas for every stage of motherhood and each family relationship (and teach you how to nominate your mom for national awards!).
Mother's Day is About More Than Gifts:
READ THIS FIRST
Choosing a Mother's Day gift isn't that hard. You just need to find a practical, unique, creative, and affordable manifestation of your appreciation for everything your mother has done for you since she brought you into this world. OK, now that it's on paper, it actually sounds REALLY HARD. So, remember this…
Your mother brought you into this world. There's NO GIFT you can give that will ever live up to the gift she has given you, so stop stressing about repaying her!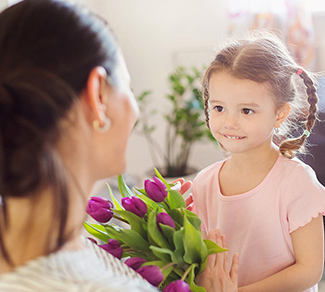 That being said, there are so many great ideas that it's hard to choose. And your mom probably isn't helping when she says, "You don't have to get me anything." This is your chance to show appreciation, express deeper feelings of love, and honor your mother, as well as all mothers around the world, with a meaningful gift.

You can't just get any ol' gift. It has to be uniquely "her."

That's what this guide will help you find. By the end, you'll know how to choose a gift that screams "her," plus learn awesome activities and tips for a great Mother's Day. If that's not enough, we provide creative gift ideas for everyone, from a first-time mother to your grandma and everyone in between.
Ideas that never fail
Here are some quick tips for thinking of the perfect gift. It doesn't matter if she's a knitter, foodie, or control freak in the house, these tips will help you buy or make your mom's "her" gift.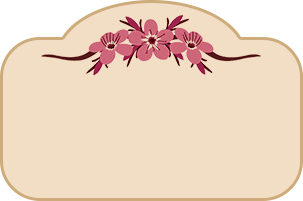 Unique, Creative, and Practical Mother's Day Gifts
Spoil Her Inner Fashionista (Best For Daughters)
Fashion is the ultimate form of self-expression. If you want to find a gift that is uniquely her, why not start with some gift ideas that let her express herself?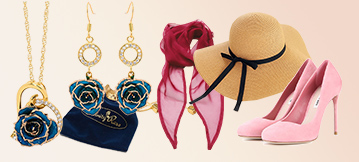 Accessories (Quick and Cheap):

This includes all the quick hitters—makeup, scarves, bracelets, bags, umbrellas, wallets, etc.

If She's a Business Lady:

If she means business, then heels, blouses, pants, or even a professional-looking skirt all make awesome gifts!

Summer Fun:

Summer is right around the corner, and even if her beach body is a thing of the past, any summer wear like a bikini, sandals, shawl, or sun hat will let her shine bright till the leaves turn brown.
Help Her Bring Order to the Universe (Best From Kids)
Her career, the house, motherhood, you—a mom's life can be hectic. How about a practical gift that makes it easier to make order out of the chaos?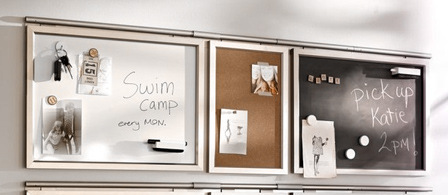 Wall-mounted command center: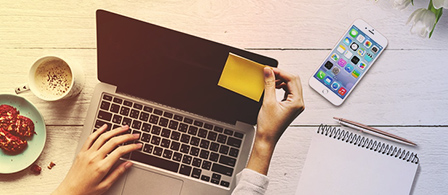 Notes and document filing services:
Smart Speakers: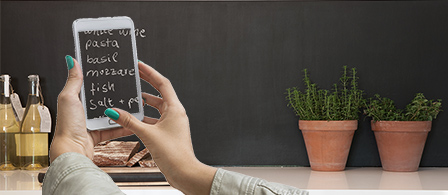 Smart App/Magnet Combo:
Pamper Her (From the Hubby)
What better way to show your appreciation than letting her take a break from being mom for the day? Remember, relaxation is a priority, not a privilege.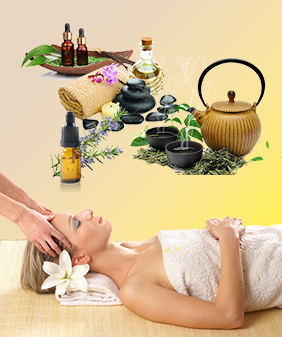 A Heated Foot Massager:

With a heated foot massager, she'll be able to stick her feet right in and get a shiatsu foot rub any time she needs one. They're cheap, too!

The Ultimate Spa Day:

A wrinkle-blasting face mask, a sensual back rub that hits the right spot, and getting lost in her favorite book in the hot tub—there are few gifts as giving as a day at the spa. Go together with her or add in special extras like chocolate-covered strawberries (we'll get to these later, by the way).

Help Her Make a Spa at Home:

Installing a sauna and hiring a massage therapist is a bit expensive, but why not try some home spa treatment essentials? A bathrobe, essential oils, face steamer, body soak, body polish, and a mud face mask will bring the spa to her. There are plenty of companies that package all of these together in affordable bundles.

The Ultimate Tea-Lovers Set:

Is a cup of soothing green tea your mom's equivalent of a wild night out? If so, get her tea-lovers' accessories like a bamboo tea box, USB cup warmer, tea skincare cream, and instant matcha green tea drops (so she can make tea anywhere). It's the gift that keeps on giving.
Here are some quick tips for thinking of the perfect gift. It doesn't matter if she's a knitter, foodie, or control freak in the house, these tips will help you buy or make your mom's "her" gift.
Showing her that you took the time to think about who she truly is as a person and found a gift to match is worth more than any amount of money or a day at the spa.
These tips will help you choose a personalized gift for Mother's Day according to hobbies, personality, skills, and more.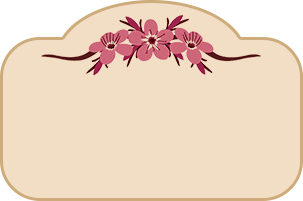 Personalized Gifts for Mother's Day
For the DIYers Out There
If you've got the skills, handcrafting a gift for mom is the ultimate way to say I love you. It'll be just like that plate you made in 3rd grade, except without spilled glue and glitter all over everything: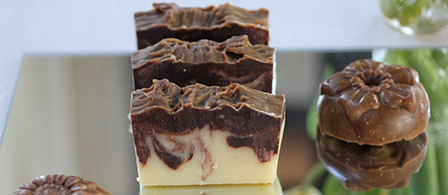 Bath Scrub: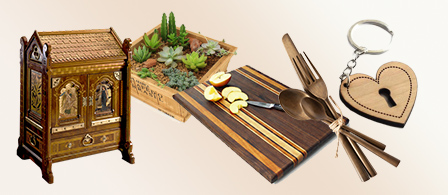 Simple Woodworking Gifts: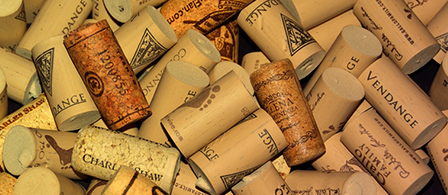 Decorative Wine Corks: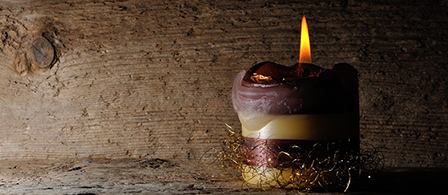 Decorative Candles:
Customized Gifts for Mom on Mother's Day
Customizing a general gift to fit her personality is a sure way to make mom smile. Want to get her something she'll cherish for a lifetime? Start with these gift ideas:

A Birthstone Necklace:
A birthstone necklace is so much more than your average piece of jewelry. This one accessory lets her show off her faithfulness, confidence, and courage without ever saying a word. It's a great gift from anyone—husband, son, daughter, or friend. If necklaces aren't her favorite accessory, a bracelet or set of earrings will do just fine! TIP: If she isn't into jewelry, a 24K gold- or silver-dipped eternity rose is a gift that any mother would be proud to display in her bedroom.


Fun Gifts from the Kids:
They say laughter is the best gift, so why not help mom crack a smile. Here are some hysterical custom gifts for mom that all kids can afford:
Socks with faces on them:

Custom socks with someone's face on them are cheap and fun. Put dad's face, her favorite actor, or even your kisser on a pair of comfy socks and share a big family laugh. Just don't expect her to wear them!

A punny cutting board:

Who doesn't love puns? Next time she cuts a block of cheese, she'll read "sweet dreams are made of CHEESE. Who am I to diss a brie?"

A sign with her name instead of "MOTHER":

You know those sentimental signs that say a different word for each letter in MOTHER? How about making one with her name instead? Make sure each word is something fun about her!

Custom glasses with fun phrases:

A coffee mug that says "mom fuel," a wine glass with fill lines showing different levels of stress, a cocktail glass that says "liquid happiness"—now we're really talking.

Customized Shirts:
They may seem like a novelty, but they're a great supporting gift or added extra for mom, especially if she can lounge around the house in one. Just don't get her anything boring.

Go Beyond a Photo or Mug:
There's nothing wrong with a personalized frame or mug, but putting in extra effort will win you a TON of brownie points and get mom bragging to all her friends about how great you are. Here are some personalized gifts that she hasn't seen before:
A pillow with the family pet on it
His-and-hers spa robes
A monogrammed suitcase with her name on it
Print your voice(s) as visual soundwave art (great for kids to give mom)
A personalized notebook that reads: "Reasons why you are my best friend, even if you're my mom"
Mother's Day Gifts By Hobby
Find mom's favorite hobby and get her a unique Mother's Day gift for her favorite thing to do.

Knitting: Subscription to a yarn club that delivers yarn bi-monthly; a yarn swift; a gift certificate to her favorite craft store.
Gardening: A Garden-in-a-can (plants that grow from cans for urban gardening); wheelbarrow salad server; personalized garden stepping stones (Mamma's garden!).
Sewing: A traveling sewing kit; a vintage sewing basket; a pattern-making book; a sewing station in a cabinet (maybe best from dad. They're a bit expensive!).
Painting: Books about turning art into profit; creative software subscription; a paintbrush for her tablet; an automatic picture-hanging tool; a DNA portrait; a melting clock.
Decoupage: A professional Modge Podge set; vintage reproduction postcards; bulk sparkle or glue; a photo transfer set.
Pottery:A pottery class; subscription to a pottery magazine; furniture skaters; membership to the national potter's association.
Baking: Send her to a baking class; a marble cake stand; a heart emoji cookie cutter; a unique or creative cookbook from her favorite city (e.g., Best Brooklyn eats!).
Cooking: Insta-cooker (for fast meals); recipe service; a personalized apron; an emoji pancake griddle; a hands-free soap dispenser; a recipe journal.
Fitness: Walking weights; a runner's massage gift certificate; smartwatch or fitness tracker; running shoes.

Let's be blunt: she just went through 9 months of tough work and delivered a baby, so you better make this day special. Don't worry, this isn't just the Mother's Day she'll cherish most, it's actually the easiest one to get a gift for. We're sure she'd love a full night's rest, but these are some realistic ideas.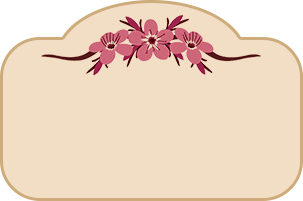 Mother's Day Gifts for the First-Time Mom
From Dad to Mom
She's your best friend, your life partner, and now she's the mother of your child. Make her first Mother's Day special with these thoughtful gifts that you can both cherish as you grow together:
Sentimental Gifts
Show her that she's everything to you....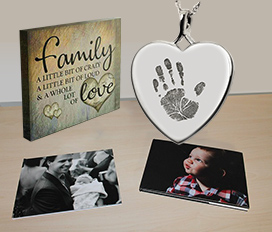 A baby time capsule:

Store all of life's magic moments in this timeless keepsake as a reminder of how special you are to each other. Use it to safely store everything from your baby's first shoes to the newspaper from the day he/she was born.

A framed baby handprint:

The best gifts in life are free. Grab some paper and a pen, trace your baby's hand, and gift it to her in a frame. There are some things that money can't buy.

A family canvas:

Give her a gift that lets her know you care about the most important dates in your shared lives. Use it to display the day you met, your wedding date, and the day your child was born. Bring tissues.
Fancy Gifts
We've covered the things that money can't buy. Now let's cover things you'll need your Mastercard for: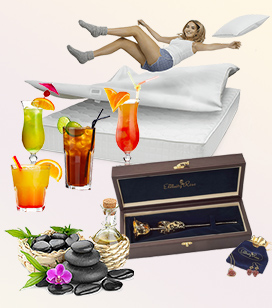 Spa day:

Being a new mom is TOUGH. Let her take a load off and get pampered while you take care of the newborn (make sure she's within reach when you need help).

Give the gift of sleep:

This one weaves creativity, thoughtfulness, and practicality all into one. There's nothing more a new mom wants than a good night's sleep, right? So how about a custom feathery mattress and a "mommy sleep pass." She can use her pass for a full night's rest while you stay with the baby on the couch or in another room.

Give her what she couldn't have while pregnant:

This one is simple—book a table at the best wine bar you can find and let her indulge in what she's been missing.

A mother and child necklace:

You never need an excuse to get mom a piece of jewelry, but now is the best time for it. Give a custom mother-and-child necklace with the initials of her and your baby.

An eternity rose:

Every mother wants to feel special. An eternity rose, picked at perfection and dipped in gold for eternal preservation, is the ultimate symbol of love. A single rose will die. An eternity rose lasts forever.
For Your Daughter

You are the roots of your family tree, but nothing makes you prouder than seeing your branches grow.

You could be sentimental, but what she really wants is something practical.

If you want to spoil her (what's new?), we've added some luxurious gifts into the mix too...
Quick, Practical Gifts
Show her that she's everything to you....
A Food Subscription:

The first few months might be the best of motherhood, but they are ROUGH on her. She won't have much time to shop or cook. A meal subscription will deliver pre-portioned food directly to her budding family and make her life way less stressful.

A Parenting Guidebook:

You've already raised the best mom on the planet, so who better than to give her a few pointers? Make a scrapbook with all the little life lessons you learned raising her to be the mom she is now. She'll look at it every time she needs guidance. Again, have tissues handy.

A Professional Family Photoshoot:

This is the ultimate "it's for you but it's really for us" gift. Kill two birds with one stone by getting her a great, unique Mother's Day gift AND some professional photos for your walls at the same time.
Luxurious Gifts
We've covered the things that money can't buy. Now let's cover things you'll need your Mastercard for: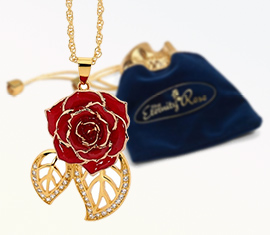 A Rose Pendant:

She's already beautiful, but a 24K white glaze gold pendant will make her look regal. In fact, jewelry of any kind is a gift she'll love and wear for a lifetime. Made of white miniature rose petals and 30 RADIANT DIAMONDS, she'll feel special and think of you any time she wears it out.

Baby's-Name Necklace:

Another beautiful piece of 24K jewelry will look nice on her. Chances are, she'll keep it in a keepsake box or in the baby's room.

Day Care:

What's more luxurious: a Rolex or daycare? Well, the latter can cost more than DOUBLE the former. Yeah, you read that right. Some daycare centers can cost $20,000 or more. Helping her afford daycare for her child later in life is a more luxurious gift than any piece of jewelry!
The Perfect Gift if She's Expecting: A Maternity Necklace
The months while her baby is in the womb are some of the most moving months of her life. A maternity necklace engraved with her child's name will help soothe mother and child during trying times, bring good luck, and serve as a keepsake that will eventually transform into a family heirloom. If she's expecting, this is a thoughtful, memorable gift that she's sure to cherish for a lifetime.
Fun gift from her grandkids – a handprint garden: Get the whole family to smother their hands in paint and print them on a blank canvas. She'll love hanging it up in her back room!
Sentimental from her kids – Now & Then Photo Album: OK, seriously bring tissues for this one. Find pics of your mom (and dad) and you together from growing up and try to reenact them now. Save the photos in an album labeled "Now & Then." Remember, the best gifts are those that money can't buy.
Jewelry from her kids: There's nothing your mom will love more than a circle pendant with the names of her children and grandchildren on it. If there are too many names to fit on one, get her two.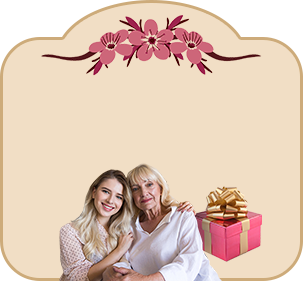 Gifts for Grandma
Don't forget Grandma
Other Quick Gifts Grandma Will Love
Here's a list of ideas to help you brainstorm if the ones above don't fit your fancy: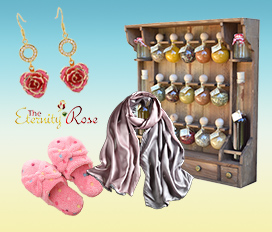 A spice rack
Customized baking supplies
A vintage scarf
Any type of elegant jewelry – a pair of Eternity Rose earrings, perhaps?
Magazine subscriptions
Knitting or quilting supplies
Personalized family calendar
Pajamas, slippers, or a personalized robe
Don't think you're off the hook on Mother's Day just because she's getting something from the kids.

Here are some simple gift ideas to make this day for mammas extra special (and way less stressful for you):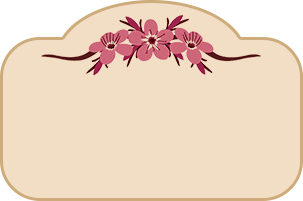 Gifts for Your Wife For Mother's Day
Things That Money Can't Buy
She's your best friend, your life partner, and now she's the mother of your child. Make her first Mother's Day special with these thoughtful gifts that you can both cherish as you grow together: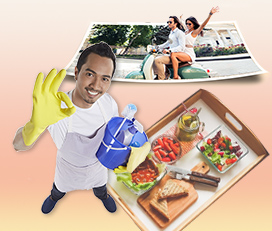 Your Time:

There's nothing more special than spending time together. Take her to a movie, go for a walk and talk about how far you guys have come, go out for dinner, or just cuddle up at home and binge Netflix. And for the love of God, turn off your phone.

A Little Effort:

Want to really make Mother's Day special? Do the things your other guy friends probably aren't doing. Make her breakfast, give her a massage (and JUST A MASSAGE), clean up the house, or send the kids off to school.

Lifelong Memories:

Document EVERYTHING! Take photos together, make painted handprints, write an inscription in clay and keep it for later, and create a photo album. Make sure you'll remember this day forever.
Everything Else
Here are some gift ideas based on the stages of motherhood: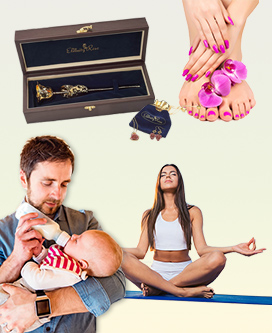 New Mothers:

What she needs most right now is your support and help with the baby. Beyond that, a baby time capsule and a mother/daughter necklace are great ideas for her first Mother's Day. If a necklace isn't her style, a pair of red-glazed rose earrings in 24K gold are a very affordable gift that punches way above its weight.

When Mother's Day is Still New:

When your baby is still a toddler, it's a GREAT idea to pamper her. She's balancing taking care of the young child with her career while doing her best to keep you happy too. Take care of the toddler for the day and get her a spa day, spa set, or home spa treatment equipment (foot massager, etc.).

Together Forever:

When you've been together 10 years or more, she expects you to step your game up. A nice dinner with the family is great, but make your mark on Mother's Day by getting her breathtaking jewelry like a gold-dipped eternity rose and matching pink earrings in a heart theme. Explain to her that the gold-dipped rose symbolizes your eternal love. She's gotten plenty of roses before, but never one like this.
There's nothing wrong with a Mother's Day arrangement made of these long-established mainstays:
Mother's Day Activities
The best thing you can possibly do with mom this Mother's Day is to spend time with her. Definitely don't listen when she says. "Whatever you want to do is fine." What that really means in mom-speak is: "I want you to come up with something AWESOME for us to do."
If you're stuck on ideas, don't stress. Mom will love ANY of these activities.
Chill Ideas

Breakfast in bed
Going to the spa together
Peruse family photo albums over tea or coffee
Sunbathe in the backyard
Garden or knit together (or any of her hobbies)
Watch movies
Take a day drive
Pool day
FOOOOODDD!!!!

Mother's Day brunch buffet
Family dinner (#1 response)
Cook a meal together at home
Go to a cooking class
Bake all day
Go to a local market for fruits and veggies
For Sporty Moms

Hit the gym together
Go for a run on the beach
Go to a game together
Go to a yoga class or do it together at home
Other Awesome Ideas

Wine tasting
Plan a picnic in the park
Read a book together
Do a DIY craft project together
If you take one piece of advice away from this section, it is that you absolutely MUST spend time with mom.
The best, most thoughtful gift won't mean a thing if you don't spend the most valuable thing you have on her. Choose your activity FIRST, then buy your gift. Plan and budget accordingly.
Actually, it really all comes down to doing that one thing all mothers really want.
Let us explain an extremely important concept that is sadly lost on a lot of Americans nowadays.
There's really one thing that moms want above all else....
To ENJOY Mother's Day!
Let Her Enjoy the Day!
Mama bear is a warrior.
Not only does she spend time protecting the cubs, but her daily grind also takes her from the bedroom to the office to the grocery store to the kitchen and back again.
Want to know the #1 gift you can give her?
A Break....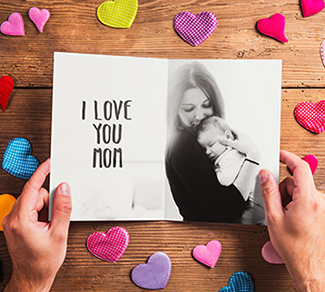 Here's a quick tip: Make a list of everything mom does for you and then make a separate list of the things you know she likes to do. For example, she might have to clean up, cook, do the dishes, do the laundry, run errands, etc.

So, on Mother's Day, how about YOU do all of those things instead? Take her out to eat or cook a big breakfast for her, clean the house, take care of little errands, wash and fold her laundry, and let her know that today is HER day to enjoy a well-deserved break.

Send her to the spa, get her pampered at the nail salon, get her a nice book to read, let her lay by the pool or sunbathe, and give her anything she wants.

Her name is in the holiday, after all.

Doing this one thing will make her happier than any gift (except stunning jewelry, obviously).

You could do a lot more than this, actually. If only there were a pre-made itinerary for the perfect Mother's Day that you could follow to make life WAY easier....

Actually, there is!!!
The Best Moms from Pop Culture
Your mom is clearly #1, but have you ever wondered who the #2 mom of all time is?
Here are some of the best moms from pop culture. From monsters to bushy blue-haired cartoons, there's more than one way to be an amazing mom!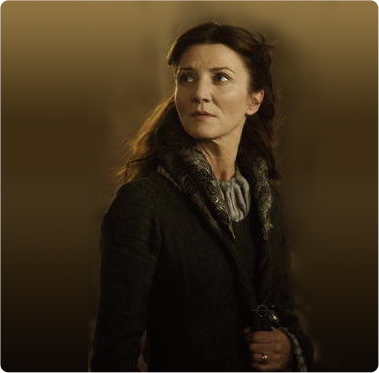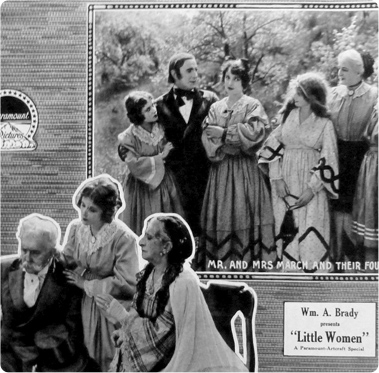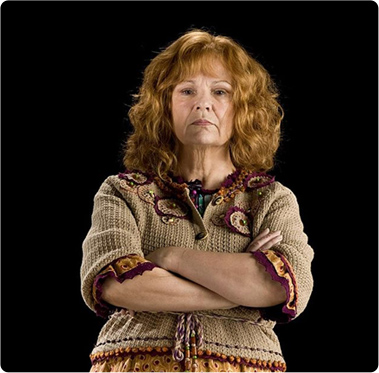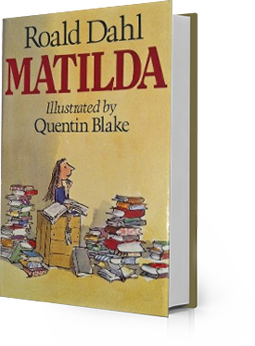 The Perfect Mother's Day Schedule
If we have to be honest, there's no "perfect" Mother's Day schedule. It totally depends on your mom and what she likes to do most.
Still, there are some awesome activities that all mom's love. So, whether you're going on a road trip or just taking a trip to the couch to watch your favorite cheesy movies, here's a quick itinerary to guide you through your day.

Breakfast in Bed (10 AM):
Let her sleep in, but surprise her with a fully made breakfast. Or just order from her favorite local diner. Make sure it's hearty and full of comfort foods. By that we mean BACON.

Pool Time (11 AM-1 PM):
Her favorite book, a mimosa, 2 uninterrupted hours lounging by the pool—sounds perfect to us. If you don't have a pool, find one!

Lunch With the Fam (2 PM):
Is there anything more USA than getting the family together at our favorite feel-good restaurant? All-you-can-eat is preferred, but plenty of restaurants in every city have Mother's Day specials. Make sure mom can barely move after!

Relax & Recover (3:30 PM):
Take mom home, plop down on the couch, and turn on Netflix. It's time to watch a classic. Coffee as a digestif makes for a great afternoon.

Pre-Family Gathering Pampering (5:00 PM):
Take her to get her nails done or shop for a nice dress for the family gathering happening tonight if it's not at a restaurant (you planned that, right?). On the way home, grab a bottle (or 4) of wine.

Invite Everyone Over or to a Restaurant (7:00 PM):
Moms would rather spend time with the whole family than do anything else, so invite everyone to the house or meet up at a nice bar to celebrate the world's best mom.
How to Nominate Your Mom for Mother of the Year
(AmericanMothers.Org)
Want to tell the world what makes your mom so special? Do you want to embarrass her the same way she did to you in front of your friends at parties?
Jokes aside, the American Mother's Association is the official sponsor of Mother's Day and moms in general. Their Mother of the Year award is a distinguished award reserved solely for those women who embody the highest traits of motherhood. Sounds like your mom, right?
Nominations are open from Mother's Day until November 15th, so if you missed it just keep it in mind for next year. You can nominate her for Mother of Year or Mother of Achievement. Even if she doesn't win, the publicity and effort will make her blush!
Real moms chimed in to let the world know. The best gifts were:







Freda F. Johnson
"A mason jar with 21 notes from my 21-year old daughter about why she loved me."
Beverly M. Miler
"My daughter and I started a mommy/daughter journal when she was 8. She started writing from the front and I from the back and we agreed not to read each other's notes. It's our time capsule."
Joyce D. Hornsby
"My son made me a card saying my mommy makes the best hot dogs!"
Terri B. Tyler
"When my daughter ran my first 10k race with me."
Lauren J. Warren
"Breakfast in bed and a cushion with our favorite family saying!"
Freda F. Johnson
"A mason jar with 21 notes from my 21-year old daughter about why she loved me."
Beverly M. Miler
"My daughter and I started a mommy/daughter journal when she was 8. She started writing from the front and I from the back and we agreed not to read each other's notes. It's our time capsule."


If you can't think of a great gift, just remember that the best gifts are from the heart, not from any store.
Mother's Day Gifts When You're Away From Home
We know you wish you could be there for mom on her big day, but sometimes life gets in the way.
Whether you're a freshman missing mom from the dorm or you're a citizen of a new country, there are still plenty of things you can do for mom, even from miles away.
Here's what to do to make mom extra happy: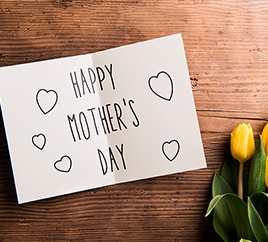 Send her a card: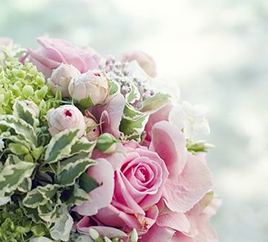 Send her flowers: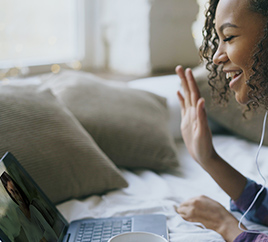 Call her first thing in the morning, no matter what time it is: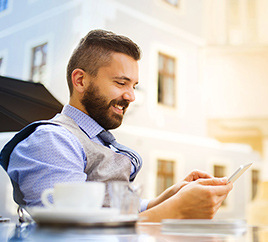 Remind her throughout the day that you're thinking about her: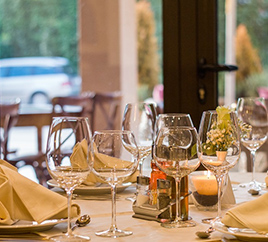 Book a restaurant: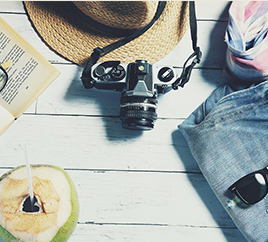 Plan her day:
But no matter where you are in the world, the place you need to be is in your mother's heart. You know you're on her mind all the time.
Mother's Day is just one day, so make sure you put in year-round effort to let mom know you appreciate her. You can never repay her, but you can show her you appreciate everything she does!
How to Make Mother's Day Last All Year
You don't have to pamper her every day. Mother's Day is a special day just for her.
But maintaining a healthy relationship with your mother is important throughout the whole year. Relationships with your parents can get tricky, especially when modern life is so hectic and complicated. If you find it hard to bond with mom or you're seeing each other less and less, here are some tips to strengthen your bond and maintain a healthy, happy relationship:

Go on a mom date:
It's not as awkward as it sounds! Share a fun activity together like getting coffee or lunch just for the sake of it. Go shopping and try clothes on, take a walk in the park, or go for dinner. Just make sure you have the chance to talk. This isn't the best time for a movie theater!

Show mom your world:
Introduce her to something you love that she might not know. Take her to a game, go hiking, or bring her to your favorite little town close by for antique shopping.

Get nostalgic:
We've burned through a lot Kleenex already, but getting nostalgic together is a great way to bond. It doesn't have to be old photos either. Go to a place you always visited when you were a kid and talk about the good times!
Mother's Day for Pet Moms
Don't forget that pets are children too. And, no, it doesn't make you a crazy cat lady just because you spend more time with your feline friend than your human ones (actually… it might).
Being a pet mom is AWESOME. If you've got furrier, better-behaved kids with paws (or hooves, or wings), here are some ideas to make the day more special.

Note:
National Dog Mom's Day is now officially on the calendar! The second Saturday in May is the day to bark, yell, and growl praise for all the walking, feeding, petting, and cleaning that moms everywhere do for their canine kids.
Brunch with other moms at a pet-friendly restaurant
Family portrait!!
A long walk in the park or a challenging hike
Spend the morning at the dog park
Take him/her to get pampered
Whatever you do, just make sure to spend time together. Try to do activities that they will actually benefit from (exercise/socializing) rather than watching TV together. Chances are, they'll just pass out.
Heartwarming Mother's Day Wishes from Pets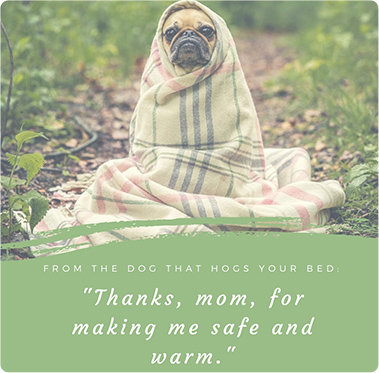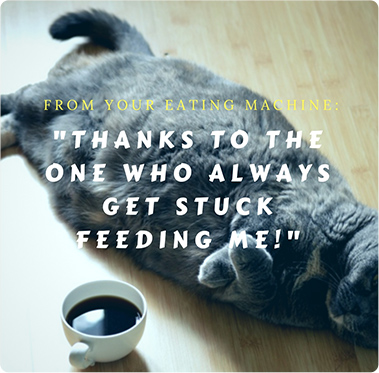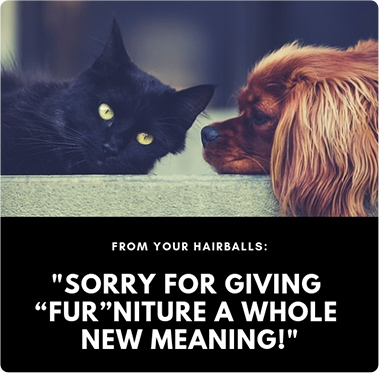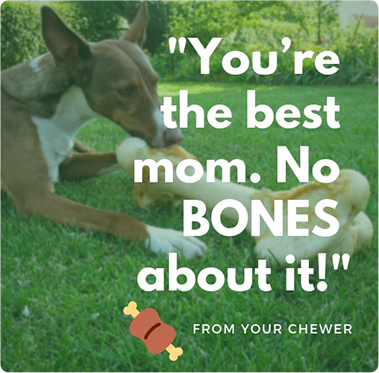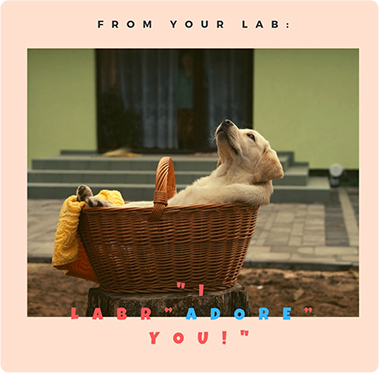 The History of Mother's Day
The journey of Mother's Day is a fascinating trip. Its roots reach back thousands of years to Ancient Greece (or even earlier) and run right up to this very article. As you scroll through, keep in mind that you're not just celebrating your mother on Mother's Day, but partaking in a celebration of motherhood that reaches back to the beginning of civilization.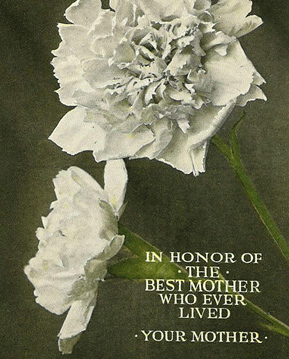 Mother's Day as we know it here in the USA officially came on the scene in 1908 in West Virginia. Our version of the holiday might have more gifts for mom, but the Ancient Greeks and Romans really knew how to have fun while celebrating motherhood. The Roman hilaria were festivals to honor Cybele, the mother of the gods. The festival lasted weeks and involved multiple ceremonies and parties. Good luck trying to top that.

More recently, the Christian holiday "Mothering Sunday" was a day during Lent in which Christians would return to their "mother church," or home church. This eventually evolved into honoring mothers and giving them gifts.

On the home front, our version of Mother's Day had multiple precursors. In the Civil War Era, Ann Reeves Jarvis of West Virginia started "mothering clubs." After the war, these clubs became part of the movement to help Union and Confederate soldiers reconcile their differences (West Virginia was a border area that experienced turmoil long after the war).
Anna Jarvis, daughter of Ann Reeves Jarvis, organized the first Mother's Day in 1908 to honor her mother and fought hard in Congress (which resisted the idea) to have it officially recognized in 1914!

Is Mother's Day Too Commercial?:
Anna Jarvis eventually criticized Mother's Day for becoming too commercial. She was even arrested for disturbing the peace! Remember her original intent of the holiday: it's about honoring your mother!
In the End, Mother's Day Hasn't Changed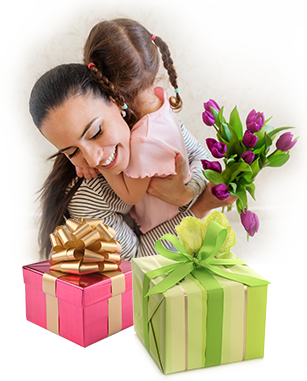 The Greeks and Romans celebrated the mother goddess. The Christians of the Middle Ages celebrated the mother church. Americans in the late 19th century celebrated a mother's ability to raise children, heal wounds, and reunite a nation.

Mother's Day nowadays may look different, but there's a still a common theme: Mom.

No matter how much time passes, what makes this day special will never change. We may give more gifts, go on vacations, or celebrate pet motherhood, but this special day hasn't lost its significance in the slightest.

This is a day we should all take to honor mom, show our love, shower her with attention, and show her how much she truly means to us. A gift is nice, but it's the effort and thought that really matters. After all, you've already given her the greatest gift you could ever give: You.

Happy Mother's Day!