Valentine's Day Gifts for Her – a Guy's Ultimate Guide
There's a multitude of ways to celebrate Valentine's Day whether you've been in a long-term relationship for years now, or you've just met someone special. And even if you're single. Find an extensive list of unique Valentine's Day gift ideas and ways to celebrate the holiday.
Planning the Perfect Valentine's Day
Wouldn't it be easier if people functioned like robots? When something goes wrong with a computer, we get an error message. When something goes wrong with a human, we get feelings. And let's face it – things would be so much easier if people came with error messages. Say, you're tired, overworked, overwhelmed, a little bit stressed out – it would just pop out "WARNING: System Overload. Please restart by taking a nap." Some messages don't even need to be changed. Imagine trying to impress a waitress but things are not working out for you, so you get "ERROR: Unable to establish connection to server".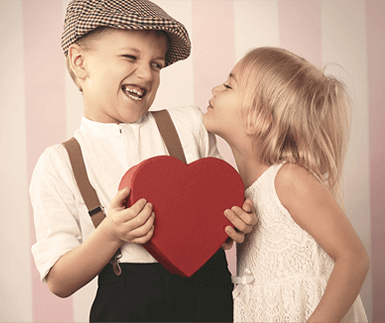 Now, that would be useful. But the reality is humans are not computers, and there is no precoded string of 1s and 0s that would magically work for all instances. That's why, there is no universal answer to "What's the best gift for Valentine's Day?" or "What do women want?" People are different, women are different – some love Valentine's Day, others hate it, and then there are those who say they couldn't care less about it but will feel disappointed if you don't do anything about it.

Such cognitive dissonance may seem hypocritical, but it's justified given the stereotypes in society at large. The most important piece of advice we can give you before we elaborate more extensively on how to choose the perfect Valentine's Day gift and plan the ideal celebration, is that you should always be aware of her value and recognize that she is unique.
So, What Do Women Really Want for Valentine's Day?
Or what do they want at all for that matter? Seems like one of the most complex age-old quests for answers that may never come close to fruition. While not all women may fall for the flowers and chocolates, all people would like to feel special and appreciated, so your approach needs to be individual and based on the preferences, interests, and small quirks of your significant other.
Plan the holiday in advance
According to research, the main thing women would like from their partners is a plan. Simple as that. Their sense of responsibilities can hinder their leisure time, and unlike men who can compartmentalize better, they may find it difficult to switch between the roles of a wife, mother, worker, and basically being in charge of things not falling apart. Not being able to enjoy their personal interests or feeling guilty when they do, can make their time off fragmented and less enjoyable.
Tired of always organizing and reminding, constantly being responsible for all the family and social engagements, they would like to see their partner take the initiative and put together something special for the day. Basically, women want to see your love in action, which leads to our first Valentine's Day Do. And it's just that – do.
Put Your Love in Action
And it doesn't even have to be a grand gesture, so you needn't worry about how big or expensive it is. It's not the things, it's the thought. In the words of relationship expert and bestselling author of Allowing Magnificence, Susan Winter "Valentine's Day is just one day out of a remaining 364 in which to demonstrate your affection."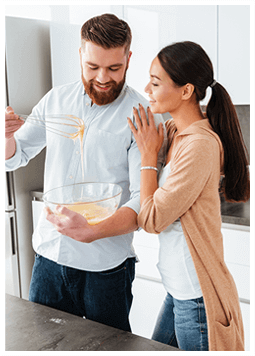 Whether you decide to invest your cash in the holiday, or you just put some time and effort, your girl will appreciate the attention. It's not about what you do or communicate but more about how you communicate it. Small tokens of appreciation, non-verbal cues, subtle gestures will never go unnoticed and will never put her in an embarrassing situation.
Holding hands, evening walks, love notes – they're way more valuable than a pink plush bunny. Having a candle-lit dinner instead of takeout in front of the TV, an evening walk, or a road trip – it's all about doing something you both enjoy, and showing you're involved and willing to express yourself.
If you try to do all that you're expected to do, you might go overboard and get the opposite result of what you initially set out to achieve. You also risk putting your partner in a situation where she feels overwhelmed and forced to act smitten with your – admittedly predictable, albeit a well-intentioned – act of affection. You'll both feel awkward, and you'll both know it.
Put Your Love into words, too
Actions speak louder than words, but the thing is, women are highly sensitive to all things both said and unsaid. Putting your love and affection into actions on the daily is romantic, and while small things like leaving the light on if she's going to come home late or picking up her dry cleaners are sweet on approximately 360 days of the year, a few special days like her birthday, your anniversary, and Valentine's Day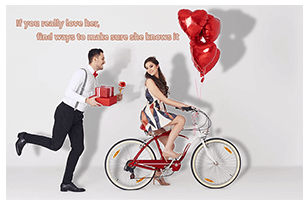 are the right time to reassure her that you're not just buying her flowers because it's the middle of February and she happens to be around, but because you're genuinely happy to be with her.
Unless she finds it awkward or is one of those confident people who don't need reassurance because they're at peace with the universe and themselves. In which case, you either lucked out or some unhealthy coping mechanisms need to be dealt with. In all seriousness, people are vulnerable and women, especially in a new relationship, need all the "how much"s and "why"s, while the "still"s are essential for your partner's peace of mind if you've been together for a long time.
The Best Valentine's Day Gift for Her Is Your Time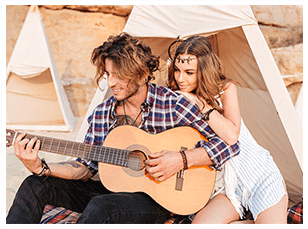 One thing women like about being in a relationship is spending quality time one-on-one with their partners. This gives couples the chance to get used to each other if they're in the early stages of dating, to connect, or to reignite the flame in case the mundanity of daily life is taking its toll on your relationship. Doing things together – and not just on Valentine's Day – will allow you to establish a deeper connection, as the shared experiences will help you find something in common and make you feel good about each other.
Even though the amount of time spent together matters, it's more about how that time is used. For it to be beneficial, both partners need to be engaged and interact in a positive way. It's important that the activity is enjoyable to both you and your girlfriend or wife. Even if you don't have similar interests, you can take turns participating in each other's activities, keeping fairness and balance at the top of your priorities. Whether you both enjoy a particular activity, or you're willing to step out of your comfort zone and try something new, commitment is crucial. If you want to organize something for her, do it willingly and give the impression you're interested.
Generally, women want more couple time as they see it as a way to bolster the relationship, especially marriage. So, this Valentine's Day, take the time to do something you both enjoy or put in the emotion work to present yourself as involved even if you're not to show her that you put her happiness first. Ignore everyone and everything else for the day and just give her your time.
Make it about her, specifically
Some statistics are telling you that 53% of women would consider leaving their partner if they missed Valentine's Day, but there are also surveys showing that restaurants will increase their prices by up to $275 on February 14th. The thing is, if you're in a healthy relationship, it's highly unlikely that you will be kicked to the curb because you didn't splurge just on spending an evening in a place where you don't really want to be, doing what you're expected to do, not what you want to do. It's best just to be yourself and not try too hard. It's not about how much you spend. And if it is, maybe it's also about time you did some evaluating. If you're not sure how to go about it, we've assembled a list of the best Valentine's Day gift ideas for a woman based on her interests and preferences.
She is really into fashion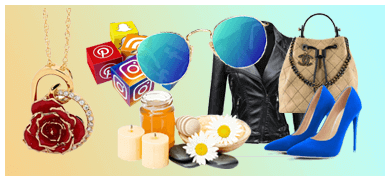 Eyebrows on fleek, face beat for the gods – you live. If the woman in your life is religiously following the latest fashion trends and is keeping tabs on all the beauty guru drama going down on social media, it's pretty self-explanatory that a nice designer bag, sunglasses, phone case, or any other fashion accessory is in order. Check out her tweets and Instagram posts to see which influencers she likes because giving a Laura Lee palette to a Jeffree Star fan is a deadly sin and the last thing she needs to deal with after the blow of Urban Decay discontinuing their legendary nude palette.
Play it safe with beautiful jewelry that she can post and hashtag to her social media following's content; shop for the latest clothing trends if you feel your fashion game on point, or go for a silk pillowcase and luxurious beauty products to play it safe. In the great tradition of Paris Is Burning, reading is fundamental, so a book on the history of fashion or an album with the most iconic photoshoots ever is also appropriate. A subscription to a fashion or celebrity gossip magazine or a service for renting designer clothes will also slay the gift competition, trust us. If she's more into experiences that will make a great (Instagram) story or live video, opt for a spa day, karaoke, ballet, fashion show, or a concert.
Geeky and Nerdy Is More Her Thing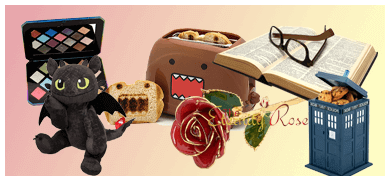 Being nerdy and geeky is not a prerogative of the male population. Lots of women (especially millennials) will scoff at a traditional rose bouquet or chocolate, and much prefer a gamer keyboard or headset instead. Remember – it needs to be about her. Make sure you know her favorite movies, books, TV shows, and video games and get her a gift inspired by them. There's plenty of merchandise and fan fiction, so you can do no wrong choosing clothes or jewelry inspired by a book or movie she likes. There are even Harry Potter-inspired eyeshadow palettes and lightsaber-looking makeup brushes, so a little time to do your research will pay off in a memorable gift that's oh-so-her. You can make her feel like a real Disney princess with a classic red glazed Eternity Rose that's a great nod to Beauty and the Beast. However, the leaves will never fall, and love will last forever.
Remember that a gift on its own may not be enough, so you can also think about organizing a movie marathon – Lord of the Rings, Harry Potter, or Star Wars – whatever classic she likes best. You can also take her to a larp, cosplay event, or invite friends over for a Dungeons and Dragons evening if she's not that big on Valentine's couple traditions.
She Likes Adventures and Exploring New Places
More and more people are investing in experiences rather than items, so if she's the adventurous type and wants to travel, see as much of the world as possible, and experience all the adrenaline-pumping activities there are, you have the solution for the perfect Valentine's Day ready. Depending on her passions, where you are, and what the weather is like, you can arrange anything from scuba diving to paragliding, karting, hiking, horse riding, or an amusement park she's always wanted to visit.
Alternatively, you can always go on a trip – there's a multitude of options depending on how far you want to travel, so anything from an exotic getaway to a last-minute road trip is an option. If she likes travelling around the globe and is interested in foreign cultures, but you can't afford a long-distance trip, you can draw inspiration from some interesting Valentine's Day traditions around the world to celebrate in a new way.
Valentine's Day around the World – Curious Facts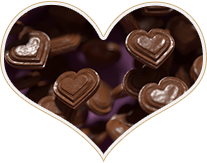 Valentine's Day has been celebrated in Japan since 1936 but due to a translation error, on February 14th, it is the girls who buy chocolates and gifts for the boys. Single women can reveal their secret crush by sending a man handmade heart-shaped chocolates, while small store-bought sweets are given to friends, colleagues, and teachers. The boys have to wait until March 14th known as White Day before they can return the gesture or answer their admirers with expensive white chocolates.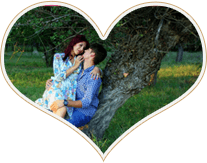 Both Valentine's Day and White Day are also celebrated in South Korea where the 14th of every month is considered an unofficial love holiday and a reason for couples to exchange diaries, flowers, jewelry, or get drunk and head into the woods. For real.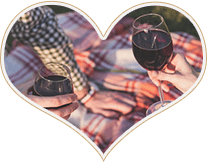 Speaking of libations, on February 14th Bulgarians celebrate the day of St Trifon Zarezan, the patron saint of vine growing and winemaking. Couples, therefore, tend to celebrate their love with a glass or two of the nation's exquisite wines. Works great for single people, too.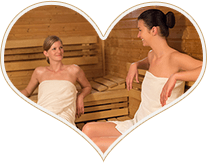 In Finland, there's a holiday called Ystävänpäivä which translates as Friends' Day. People celebrate with their friends and buddies instead of loved ones. They usually go out for meals and drinks, to the cinema or the sauna. A similar holiday known as Sobrapev is celebrated in Estonia where February 14th celebrates friendship rather than romantic love.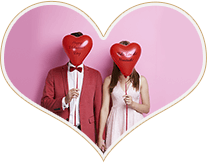 With the euphoria of the Carnival sweeping the nation in February or March each year, Brazilians aren't particularly invested in February 14th celebrations. Although buying gifts and flowers on Valentine's Day is gaining popularity, the majority of Brazilians put up lavish decorations and throw parties on Dia dos Namorados (Lovers' Day) which falls on June 12th. Couples exchange gifts and go out on romantic dates, and people of all ages and relationship statuses celebrate by taking part in parades and sharing meals with family and friends.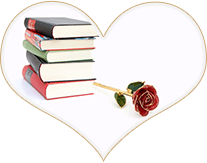 In Catalonia, Sant Jordi's Day, or St. George's Day has been celebrated as Lovers' Day since the 15th century. It falls on April 23rd which is also International Book Day and the day that Shakespeare and Cervantes died, so Catalonians celebrate it by exchanging books and roses.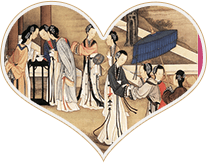 The Qixi Festival in China, also known as the Chinese Valentine's Day has been celebrated since the Han Dynasty (BCE 206 – AD 220) and over the centuries, the way it is celebrated has undergone many changes. Qixi falls on the 7th day of the 7th month of the Chinese lunar calendar which according to an astronomy-rooted tale was the only night when star-crossed lovers Niulang and Zhinu could meet. In the past, girls would offer Zhinu fruit and sweets in special ceremonies, asking her for wisdom, skills, and finding a good husband. Nowadays, more and more modern couples are celebrating with romantic exchanges of flowers, chocolates, and gifts, similarly to the way Valentine's Day is observed in the Western countries.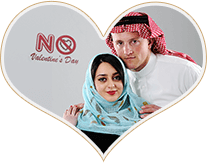 In Saudi Arabia, Valentine's Day was celebrated for the first time in 2018. Until then, the holiday was banned, and shops were prohibited from selling roses or anything red. Valentine's Day is still illegal in Pakistan, Indonesia, Iran, India and parts of Russia because it's considered part of the "western propaganda".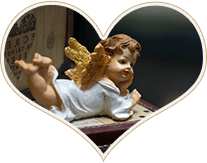 In South Africa, Valentine's Day celebrations start at the beginning of February, with many homes and shops being decorated with symbols of love like Cupids, hearts, and birds. An interesting custom is for girls and women to pin the name of their love interest on their sleeve, and in some cases, this is how South African men learn of their secret admirers.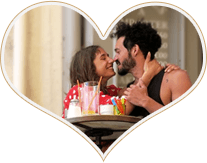 Just one day is not enough for the passionate Argentines, so they set aside an entire week to celebrate love. "Sweetness Week" takes place in July and was originally just a marketing move by a local confectioner. Nowadays, during Sweetness Week, people exchange kisses for sweet treats.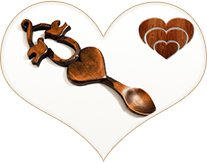 Another nation known for their passion, the Welsh celebrate love on St Dwynwen's Day. As part of a five-century-old tradition, on January 25th, couples exchange "lovespoons" – intricately carved wooden spoons as a token of love which back in the day men would make themselves and use to make a marriage proposal.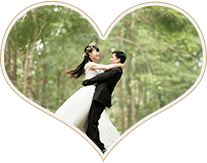 In the Philippines, February 14th sees the most weddings out of any other day in the calendar, as Valentine's Day is a popular occasion for hundreds, sometimes even thousands of couples to tie the knot in mass nuptials ceremonies. These government-sponsored functions give people who can't afford it a real traditional wedding.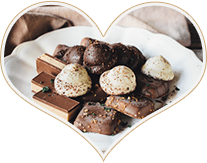 Since 2007, February 14th is also National Chocolate Day in Ghana. In an attempt to encourage tourists to visit one of the largest cocoa-producing countries, special chocolate-themed menus, exhibitions, and talks are organized all throughout the country.

A Spooky Valentine's Day Gift for the Goth in Your Life
The emo culture may have died off (which is probably quite fitting the entire ideology) but many women who are now in their 20s and 30s have – at one point or another – had raccoon eyeliner and side-swept bangs. If your SO is nurturing an interest in the gothic culture or likes to dabble in the occult and mysticism practices, it's counter-intuitive to show up with a pink teddy bear unless it's purposed for some sacrificial ritual. Valentine's Day may be all about flowers and pink hearts nowadays but there's nothing rosy about its early origins which are rather on the macabre side, so if you'd like to explore the darker side of the lovers' holiday, there are plenty of gothic Valentine's Day gifts and ideas.
From coffin-shaped pillows and planters, to skulls and cauldron mugs, to spell candles or even Ouija boards – a quick research will get you the spooky paraphernalia to turn your living room into a witch's lair. A black Eternity Rose is a sophisticated Valentine's Day that will impress with elegance, while keeping it uniquely her. You can even try casting a spell – love potion kits are available online, and who knows – it might even work and make your love ever-lasting. There's hardly a more suitable holiday for some bewitching than the holiday of love. When it comes to activities, instead of the usual dinner or picnic, you can go ghost hunting, take a haunted house tour, have a tarot card reading, or visit a museum of peculiarities – a gothic Valentine's Day is definitely different and easier to achieve than you think.
The Creepy Origins of Valentine's Day
Nowadays, it's hard to associate Valentine's Day with animal sacrifice and three-step death sentences but these seem to be the practices for celebrating lovers' day in ancient times. Even though the exact origins of St Valentine's Day cannot be accurately dated, it is believed that the modern-day holiday originated as a liturgical feast to celebrate the decapitation of a third-century Christian martyr.
Another theory is that a starting point is the Roman celebration of Lupercalia – a ritual in a rural masculine cult which later evolved into a lavish fertility celebration. During the festivities, men would sacrifice a goat for fertility and a dog for purification. They would then take strips of goat meat soaked in sacrificial blood and take to the streets to slap women and crops. Women believed this made them fertile and their babies – healthy and strong. Lupercalia was denounced by Pope Gelasius in 496 A.D.
Ancient sources point to at least three Valentines who have supposedly died on February 14th. Two of them were executed during the reign of Roman Emperor Claudius Gothicus in 269-270 A.D., at a time when persecution of Christians was common. The third third-century Valentinus was a bishop of Terni in the province of Umbria, Italy. The most likely namesake of the holiday was a priest during the reign of Emperor Claudius. The priest married couples secretly when the emperor had forbidden all marriages, as the believed young men should be soldiers. While imprisoned for performing illegal marriage ceremonies, Valentine developed feelings for a prison guard's daughter and signed his final letter to her "from your Valentine" before being killed in a three-part execution.
Interesting Valentine's Day Facts from History

300 BC - 500 AD
Romans celebrate the festival of Lupercalia, a three-day bacchanal marked by overindulgence, animal slaughter, and semi-anonymous, often coercive fornication, annually in mid-February.
270 AD
Valentus, a Christian priest, is executed for defying Emperor Claudius II's ban on marriage for military conscripts. While in prison, he helped free other Christian dissidents, who were treated harshly by the state.
500 AD
Pope Gelasius decrees February 14 St. Valentine's Day in Valentus' honor.
Early Middle Ages
In a Europe dominated by the Christian church, St. Valentine's Day becomes associated with love and romance—a chaste successor to Lupercalia.
1415
Charles, Duke of Orleans, a war prisoner in the Tower of London, pens the oldest surviving Valentine's Day note to his wife.
15th to 17th
centuries
Handmade paper greeting cards become the de facto symbol of Valentine's Day in the British Isles.
1840s
Esther A. Howland, the "Mother of the Valentine," begins mass-producing lace-and-ribbon greetings for U.S. lovebirds.
1913
Hallmark Corporation debuts the first widely distributed, mass-printed Valentine's Day greeting card.
Today
Valentine's Day generates more than $1 billion in greeting card sales and some $20 billion in economic activity.
She's Not Big on Going Out
In today's hectic work schedules, Valentine's Day organizations in terms of bookings, arranging a babysitter, and even putting an outfit together may come as yet another chore or an expense that will put a strain on your budget. Staying in for a quiet relaxing evening at home can be just the solution that will provide you with the quality time to reignite the flame of romance when the daily grind is beginning to dwindle it.

Cook a homemade meal
Overpriced Valentine's Day dinners aren't the only way to enjoy a special delicious dinner; better yet – preparing the meal together will give you time to bond. Put on some nice music as you prepare and settle into your romantic dinner, light a few candles, bring out the fine china and silverware, and decorate with fresh flowers.

A massage at home
Doesn't need much explaining why a soothing couple massage is the perfect way to celebrate Valentine's Day, does it? All you need is a clear space and mind to set the tone and some essential oils. Make sure you pace yourself (just because you might like an elbow to the back, doesn't mean she will) and nurture your partner with all your attention. Pick scents and music that will indulge the senses and just let go and have fun.

Organize a movie night
There's no better night than Valentine's Day to catch up on a romantic movie that will make you all warm and fuzzy. To make it even more romantic, you can build a blanket fort to cuddle in and make your own chocolate to nibble on as you ease into one of these romcoms that will make you laugh, cry, or squeal with excitement as the boy gets the girl.
Top 9 Valentine's Day Movies
500 Days of Summer (2009)
One of the most honest and thought-provoking romantic movies, 500 Days of Summer portrays modern relationships and heartbreak from unrealistic expectations almost perfectly. The off-beat comedy takes a look at the complicated nature of love in a realistic way that most movies in the genre miss.
La La Land (2016)
A modern-day classic, La La Land reminds us of the power of dreams and being in love. Gorgeous costumes and dizzying choreography, along with the chemistry of leads Emma Stone and Ryan Gosling portraying star-crossed lovers make it a Valentine's Day must-see movie.
The Notebook (2004)
We've all seen the iconic rain-soaked kiss scene and heard the sappy lines, but The Notebook has become such a popular romantic movie for its heartwarming genuine story and charming likeable characters whose love withstands many challenges to last into their old age.
Love Actually (2003)
Love Actually is a go-to funny romantic movie for Valentine's Day despite being labeled a Christmas rom-coom flick. A star-studded cast brings to life diverse and relatable characters and makes up for the mawkish storylines. Chock-full of popular songs and talent, it is a warm movie that still works.
Pretty Woman (1990)
A nostalgic watch, Pretty Woman makes for a light-hearted movie night with its sleekly delivered comedy. Julia Roberts' and Richard Gere's animated acting makes up for the rather basic and somewhat predictable plot of a rich man falling for a poor girl, and the soundtrack more than compensates.
Pride and Prejudice (2005)
If period dramas are more your kind of movie, the 2005 adaptation of Jane Austen's novel tackling marriage and societal misconceptions will be the perfect pick for your Valentine's Day romantic evening. Historically and emotionally authentic, this is a fully engaging romance.
Sleepless in Seattle (1993)
A heart-warming 90s classic, Sleepless in Seattle changed the romantic genre. The great chemistry of the king and queen of romantic movies Tom Hanks and Meg Ryan makes this longing and hopeful story with a wonderful ending a perfect Valentine's Day watch.
Crazy, Stupid, Love. (2011)
With an all-star cast, great dialogues, and perfect comedic timing, Crazy, Stupid, Love. is a touching romantic movie. Quirky and funny, it's an easy watch that will get quite a few laughs out of you as it explores the awkward and relatable moments of falling in love.
Titanic (1997)
No Valentine's Day movie list would be complete without the epic drama that is Titanic, so here we are. A grand love story set at the backdrop of a tragedy, the movie is technically superb and heart-wrenching, juxtaposing cowardice and courage. An all-time must-see.
Unique Valentine's Day Ideas for Her Inner Rebel
The myth that women who say they don't want anything for V-Day actually do and will sulk if you don't get them a gift or take them to dinner has long been perpetuated, but sometimes they simply really don't want anything. Hard to believe it, but there is a sub-species of females who will find all romantic Valentine's Day gifts and activities sappy and awkward. So, how do you spend the holiday with someone who thinks it's a just a commercial nightmare?
Here are some offbeat ideas for celebrating Valentine's Day with people who hate Valentine's Day.
Go to a shooting range or learn how to throw axes – how much more unconventional can you get than firing bullets when everyone else is proclaiming their love with plush toys and heart-shaped pink candy?
Throw a "Love is dead" potluck party – if your circle of friends includes more Valentine's Day naysayers, you can get everyone together and celebrate friendship and family rather than romance. After all, February 14th is a day for drinking beer with your buddies in Finland.
Celebrate on an alternative day – you don't need a special date to show your love and appreciation, so why limit yourself to February 14th? There are many celebrations of love around the world – for example the 14th of every month in South Korea, and Argentinians have an entire week to exchange tokens of love for sweets.
Have a play date with a dog – instead of splurging on expensive trips or dinners, you can make a donation to an animal organization and give something even more valuable – your time. Pet shelters organize special play dates with their animals for Valentine's Day, and there's hardly a better way to boycott than cuddling with a puppy.
Celebrate a different holiday – it's a special day but who says you should be celebrating the same thing as everyone else? Instead of heart-shaped balloons, you can bring out the pumpkins or stockings and have a spooky Halloween or a very merry Christmas in February.
Have some fun – instead of sending cheesy greeting cards, post to your social media or send to someone hilarious "I hate Valentine's Day" memes that are guaranteed to make them chuckle.
Valentine's Day makes you a little grumpy - then this hilarious and relatable list is just for you.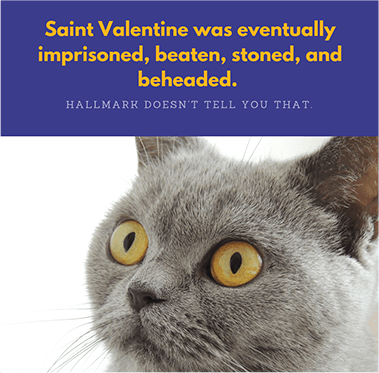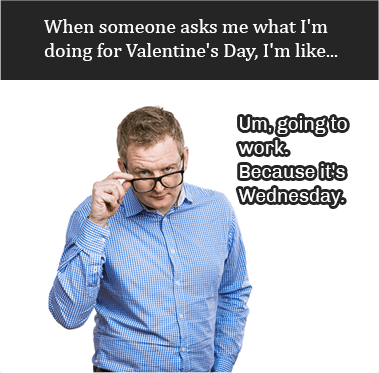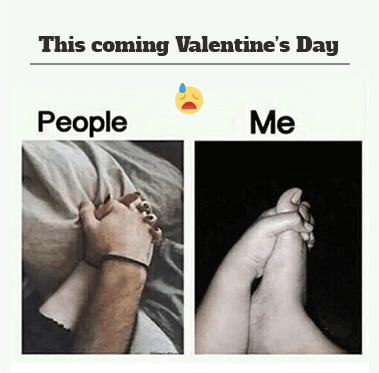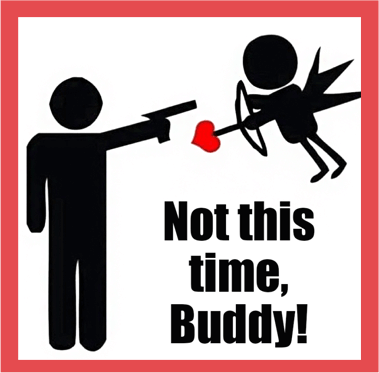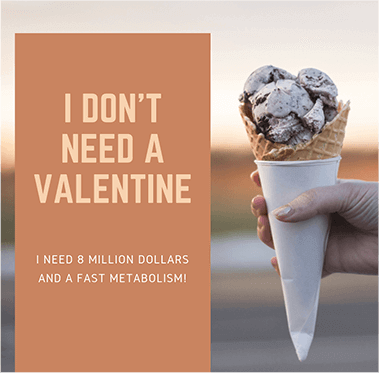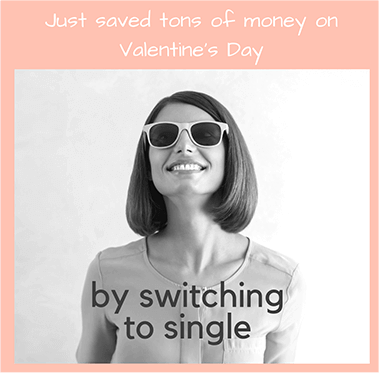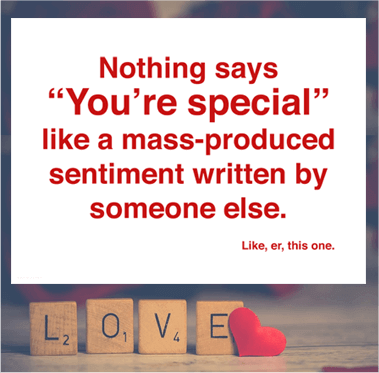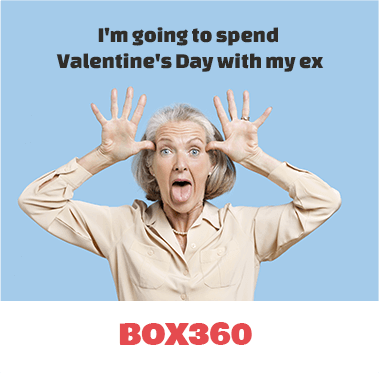 She Enjoys the All-Time Valentine's Day Classics
At the other end of the Valentine's Day spectrum, we have the ladies who love all things Valentine's – the flowers (given in person and sent to her job), the surprises throughout the day, the dinner, and the romantic Valentine's Day gifts. If the woman in your life enjoys a classic celebration, you should start with the basics:
Make her a breakfast in bed
Send flowers to her office
Surprise her by taking her out to lunch
Take her on a picnic in the park
Take the day off and have a spa day together
Make dinner reservations well in advance
Keep the small gifts coming throughout the day – a box of chocolates, spa basket, candles, or personalized coffee mugs will show her you've thought everything over and build up to the special present you've also carefully selected in advance.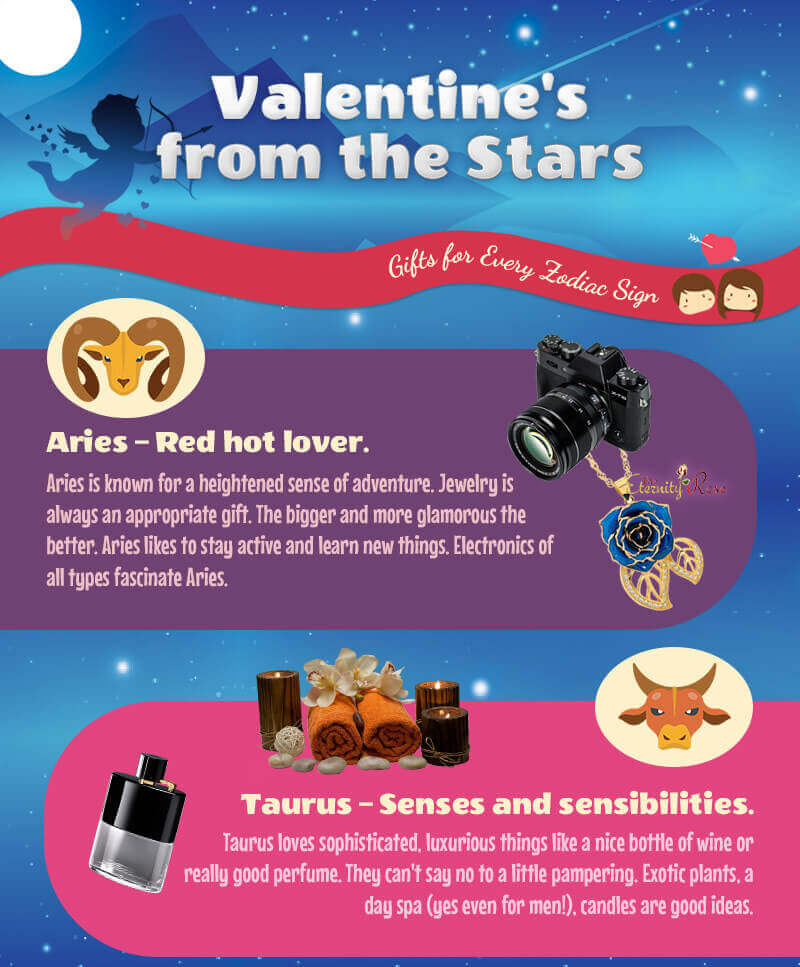 Whatever you do, try not to be this guy:








Phoebe Moses
My husband had put a heart-shaped potato in the freezer to save from June to February. When he got it out to give it to me on Valentine's Day, it turned black and started leaking juices everywhere. Cute in theory, a bit terrifying in reality.
Charli Trout
My fiancée asked me what I wanted for Valentine's Day, so I said a highlighter and a brush to go with it. I said I preferred Fenty but was open to anything that popped. He got me a set of four Sharpie highlighters and a hairbrush.
Mackenzie Claxton
I'm not big on Valentine's, so it was fine by me when my boyfriend asked if I'd mind him going out for his mate's birthday. What I did mind, however, was him ringing at 3am to ask if I'd pick him up because he'd lost his clothes! So, that was my Valentine's night: collecting my naked boyfriend from town, where he stood loudly proclaiming his love for me.
Ellie Saltau
I was married for 3 years. The last year we were married, he didn't get me the roses I wanted. Instead he got me cheesecake. Too bad I'm lactose intolerant and very allergic to eggs, soy, and milk! He also knew I was.
Alica Stephensen
I complained to my boyfriend of 10 years that I never get flowers so the next year I got a box of assorted "flours"! He thought he was funny, I wasn't laughing. I did get real roses the next year.
Tayla Robert
My husband had put a heart-shaped potato in the freezer to save from June to February. When he got it out to give it to me on Valentine's Day, it turned black and started leaking juices everywhere. Cute in theory, a bit terrifying in reality.
Alicia Clemes
My fiancée asked me what I wanted for Valentine's Day, so I said a highlighter and a brush to go with it. I said I preferred Fenty but was open to anything that popped. He got me a set of four Sharpie highlighters and a hairbrush.

Valentine's Day Ideas Based on How Long You've Been Together
You've Just Started Dating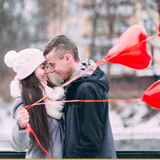 At the early stages of any relationship, it's only natural to get more excited and anxious about Valentine's Day than usual. You're afraid that what you do or say can be either too much or not enough, so at this point, a classic romantic dinner could be just the right thing. Since you don't know each other so well, you don't need to go all in and do all the wining and dining and gift extravaganza. Just do a little more than what you would on a normal date. Make reservations at a nice restaurant and go for cocktails after that. Then, if everything has been going well, you can invite her over for a night cap. Champagne and her favorite flowers would be a nice touch to show her you've planned a special evening and you can start building on your intimacy that can move the could-be relationship forward.
You've Said "I Love You" Just Recently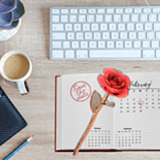 Three words, eight letters. You've said them, she's yours. Jokes aside, if you've only recently started ending your texts with ILY and you've told a phone marketer "Love you too" as a reflex, this Valentine's Day is going to be big for you. Buying Valentine's Day gifts for a girlfriend may have felt over-commercialized and unnecessary in the past, but with the new person in your life, the holiday will be the perfect outlet for you gushy heart. Where do you start? With the Valentine's Day roses, of course, followed by all the other romantic gestures. Pro tip: send her flowers to the office and make sure they're her favorite ones. Also, remember to order in advance – one of the biggest flower-delivering websites report that they start getting the most orders on February 11th.
You've Been Dating over a Year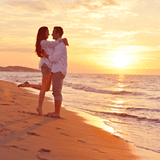 Some of the spark of the honeymoon will naturally pass when it's not your first Valentine's Day rodeo but that's a good thing. You're well past the "casual" stage in your relationship and you're confident in your commitment. Still, you haven't quite made it into long-term relationship territory. Now's the time for the big step that will let you see how you fare together. Spend this Valentine's Day away from everyone and everything – look for last-minute flight deals, book a weekend getaway – seek something secluded. Spice up the usual Valentine's Day rose bouquet with a creative twist by attaching a note (or a coupon) for a future date on each stem. Include ideas that she would enjoy, for example, "Go to the opera" or "Have a spa day".
You're Married with Kids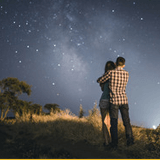 After a number of years, buying Valentine's Day gifts for your wife may be getting a bit complicated since it seems you've already gotten her everything or you're doing the same thing every year. At this stage, Valentine's Day may seem a bit old. But just because you've had many V-Days together doesn't mean that the holiday can't be exciting or fun, even adventurous. You don't want to brave the crowds at the same restaurant you've been going to for years, especially with all those new couples who are generous on the PDA, but that doesn't mean you can't enjoy fine dining food and have a nice evening.
You can take your food (and mood music) to go. Weather permitting, you can enjoy your dinner under the stars, but if it's too cold, you can get a blanket and snuggle at the back seat of the car. You can also make the picnic inside, on your living room floor with your kids – this will help them see the value of family and a loving marriage. A great way to celebrate is to reflect on your relationship – put on your wedding video or reminisce about your first Valentine's Day as a couple. Pull out old photos if you have them and the conversation and memories will come naturally.
When it comes to the traditional Valentine's Day roses, you can try different ideas like giving her a bouquet of roses for each year you've been together or sending her 11 roses to her job and giving her the twelfth yourself when you show up to whisk her away on a romantic dinner or weekend getaway.
You're Going Through a Tough Time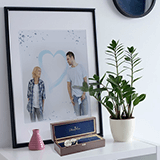 Relationships, no matter how new or long-lasting can get complicated sometimes. And that's perfectly normal. Even if you love each other dearly, you're two separate individuals with different backgrounds and views, so it's only natural that you may not always agree on everything. If you're going through a rough patch, Valentine's Day would be the perfect time to remind her of all the qualities that attracted you to her in the first place and to show your commitment to the improvement of your relationship.

Invite her to a dinner at a restaurant you both like going to and buy her a meaningful romantic Valentine's Day gift that will signify you want to make your bond stronger in the months and years to come. Choose a frame with a picture of you from happier times, a potted plant that you can grow together, or a gold-dipped Eternity Rose to signify the endurance of your love.
An Eco-Friendly Valentine's Day
If you'd like your celebration of Valentine's Day to show some love to Mother Nature, there are some easy things to do that will reduce the environmental impact of the holiday. For example, you can avoid the short-cycle production of the cut-flower industry by giving a potted plant instead of buying a floral bouquet, or opting for eco-friendly wax-free candles, fair-trade chocolate, and sustainable clothing instead of fast fashion.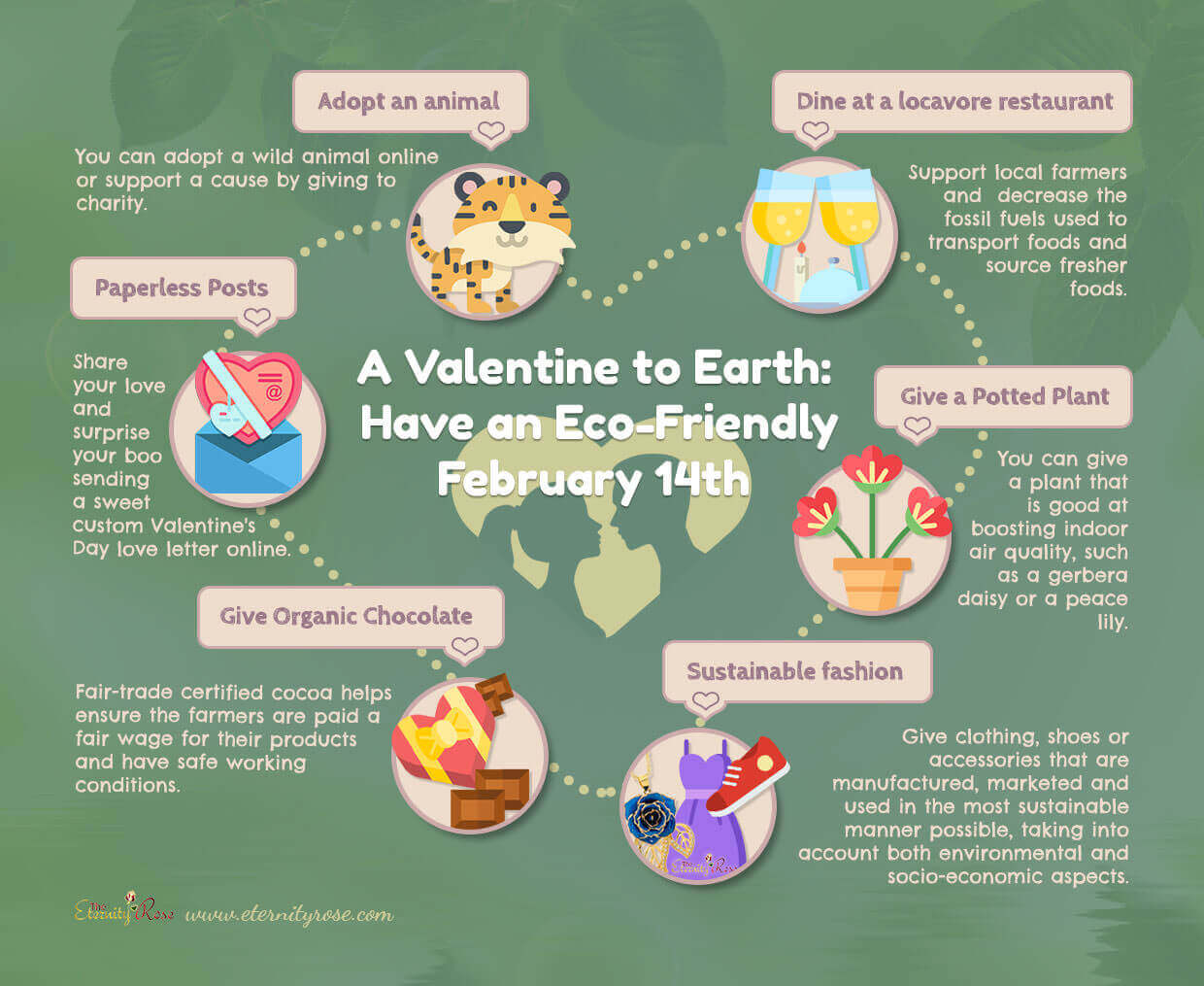 City zoos, animal societies, and conservation organizations run adoption campaigns around Valentine's Day, so instead of buying a stuffed pink elephant, you can make a gift that will actually help protect wild animals. From cute quokkas to majestic eagles, your symbolic adoption helps the future of endangered species, and if you really want a plush animal, the adoption kit you can purchase with your donation comes with one that has irreplaceable emotional value attached.

Americans spend about $8 billion on Valentine's Day dinners. If you'd like some of this money to circulate in your community and support local farmers, head out to a locavore restaurant. The food they serve is grown within 100 miles, so that carbon imprint and fossil fuels used to transport ingredients are reduced. You can also support agricultural production on local farmlands by buying produce from your local farmer's market to cook a meal at home.
Single on Valentine's Day? There's a Celebration for This!
Quirkyalone Day is a feel-good alternative to Valentine's Day and celebrates the independent spirit resisting the "the tyranny of coupledom". Single Awareness Day, SAD for short, is also geared at people who don't need to be in a relationship to celebrate love. Black Day is observed on April 14th in Korea, mostly by single people who haven't received gifts on Valentine's Day and White Day. They console themselves over Jajangmyeon – noodles with black sauce.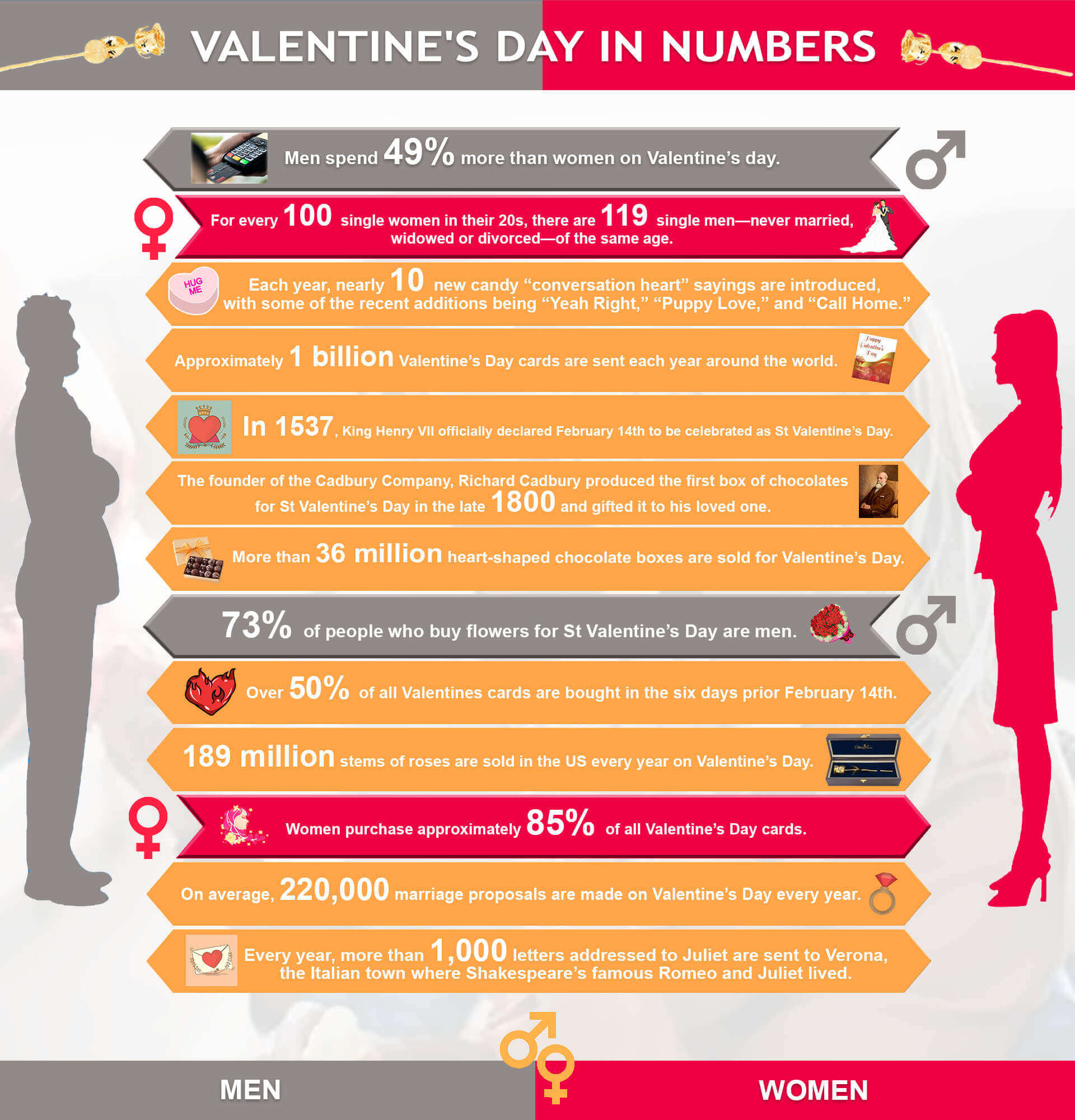 One is the loneliest number, and November 11th (comprised of four single 1s) is the loneliest date in China where they celebrate Single's Day. Also known as "Bare Branch Day", the holiday is believed to have started in 1993 in Nanjing as a joke by a group of university students who wanted to celebrate singledom. It is a day for shopping, going out, and celebrating with friends. Blind date parties are also popular activities during the holiday.

In the age of the Internet, Single's Day has become China's version of "Cyber Monday" and "Black Friday". In 2009, Alibaba – China's e-commerce giant – chose Single's Day to organize a large-scale online sale. After sales went beyond and over expectations, the 11/11 Shopping Festival became an annual online shopping day on Alibaba's Tmall platform. In 2015, the world saw the biggest online shopping spree in history when netizens spent the record-breaking $14.3 billion in sales.
Interesting Valentine's Day Facts from History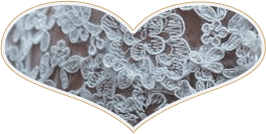 An indispensable accoutrement of Valentine's Day decorations, lace is not only preferred for instantly making everything prettier and more romantic, but it also has an interesting underlying semantic relation to the lovers' holiday. Originating from the Latin "laqueus" which means "a noose, a snare", it's pretty obvious that someone's heart is about to be ensnared.
Shakespeare and Chaucer are credited with popularizing Valentine's Day, as they both mention it in their works. Chaucer's Parliament of Fowls contains the first existing reference to "Saint Valentine's Day" as a celebration of romance, and later Shakespeare romanticized the day his works such as A Midsummer Night's Dream and Hamlet. As a result, the holiday gained tremendous popularity in Britain and the rest of Europe.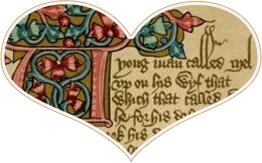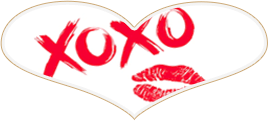 The X symbol used to popularizing Valentine's Day feelings is believed to have become associated with a kiss in the Middle Ages when people who couldn't write would sign with an X before witnesses and then kiss the X to show their sincerity. The X was in fact a Christian cross and the kiss was a display of a sworn oath.
Girls ate some really bizarre things on Valentine's Day eve to make them dream of their future spouse. In 18-century England, they would pin four bay leaves to their pillows and eat a hard-boiled egg, including the shell to evoke the image of their grooms in their dreams.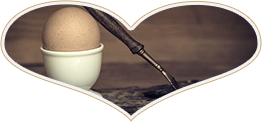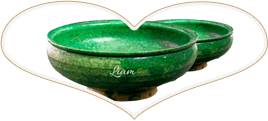 In the Middle Ages, both girls and boys would draw names from a bowl to see who their Valentine would be. They put the names on display on their sleeves for everyone to see and wore them for one week.
In Greek and Roman mythology, roses were tied to Aphrodite or Venus, goddesses of love. Red roses in particular are considered the flower of love because the color red stands for strong romantic feelings.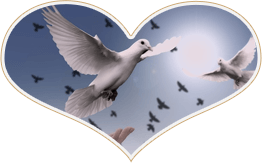 A universal symbol of peace, doves are also a staple of romantic symbolism come Valentine's Day because they were sacred to Venus and other love deities. In Medieval times, people also believed that mating season for birds started on February 14th, and doves were thought to be choosing their lifelong mates on this day. Geoffrey Chaucer made the first lovey-dovey reference in a poem of his.
Rebuses were the oldest form of Valentine's cards. A kind of a puzzle or riddles, rebuses are comprised of pictures whose combined meanings convey a message, for example the pictures of a bee and a gold mine would translate to "Be mine".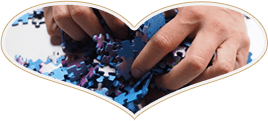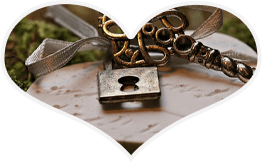 There is no one accepted explanation for the connection between St. Valentine and love. Etymologists report that the letters "v" and "g" were once interchangeable in common speech. The Norman word galantin, meaning a "lover of women," was at one time both written and pronounced valanta or valentin, from which "Valentine" could have been derived.
The first recorded Valentine was sent February 1415 by the English duke of Orleans. He sent of love letter to his wife from his jail cell in the Tower of London after the Battle of Agincourt. It is currently on display in the British Museum.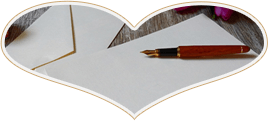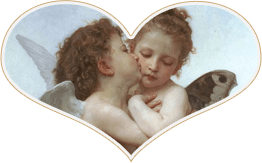 A common symbol of Valentine's Day is Cupid ("desire"), the Roman god of love. The son of Venus and Mars, he was originally depicted as a young man who would sharpen his arrows on a grindstone whetted with blood from an infant, though now he is commonly presented as a pudgy baby. This transformation occurred during the Victorian era when business owners wanted to promote Valentine's Day as more suitable for women and children.
. In the 19th century, chocolate was being prescribed by doctors to cure ailments of disappointed love as it was believed that a dose of the confection could heal a broken heart. In recent years, scientists have indeed confirmed that chocolate is a natural mood booster known to help enhance feelings of calmness and contentedness and alleviate depression and anxiety.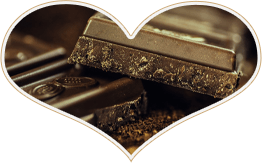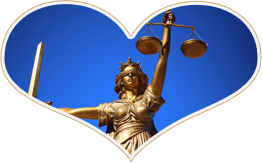 In Medieval France, romantic matters were settled by the Court of Love. The Court was established in the 15th century by Princess Isabel of Bavaria and had to rule on various cases concerning love, settle couple disputes, and pass sentences on unfaithful lovers. Supposedly, Valentine's Day was one of the busiest times of the year for the Court.
Valentine's Day Myths Revealed

Myth: You Have to Break the Bank
In 2014, a survey performed by The National Retail Federation revealed that the average sum spent by Americans on Valentine's Day gifts and celebrations was $133.91. Men were reported to have spent twice as much on gifts – on average, they estimated $108.38, and women reported spending $49.41 on their significant other. What these numbers seem to tell is that Valentine's Day is not about splurging on extravagant presents and lavish celebrations. $133 seems a reasonable budget for a gift and a night out, so remember to keep it simple. Valentine's Day is all about the time you spend, showing your involvement and commitment. One of the oldest clichés when it comes to love but it should never be about the money.

Myth: New Couples Need to Celebrate a Traditional Valentine's Day
On your first Valentine's Day together, it may seem like you need to do all the wining and dining and romancing but if this is not your thing as a couple, you shouldn't give in to stereotypical concepts. In a new relationship, you don't want to do too much, because you might put your partner in an awkward position. It's best to keep the balance and simply do what you would do on a normal date but offer a little bit more. Use your imagination. Have fun together.

Myth: Valentine's Day Is the Perfect Day to Pop the Question
One of the most perpetuated Valentine's Day myths is that it's the perfect time to pop the Big Question. It may seem like one of the most romantic and memorable ways for proposing to the woman you want to spend your life with, but here's an interesting twist – according to a survey, about six million expect to receive a marriage proposal on Valentine's Day. Still think it's that original and unique. Sharing your engagement with so many people and a holiday may not be exactly right approach to such an important personal moment.