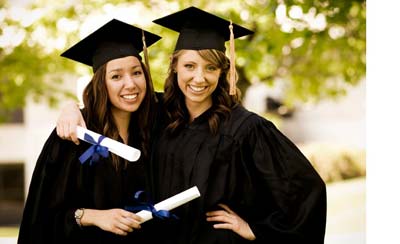 When someone graduates from high school or college, they deserve to be honored for their hard work and dedication to achieving their qualification. Though there are many gift choices for a graduate, traditional gifts do not always express the true sentiments of the giver.
Instead of handing over flowers that will end up perishing and tossed in the trash, many parents, loved ones and close friends are choosing to honor the graduate with a beautiful Eternity Rose. These exquisite roses are real roses that have been preserved and dipped in gold, platinum or silver, or come in a range of colors that are glazed and trimmed in 24 karat gold.
An Eternity Rose offers a unique and timeless gift that graduates will proudly display for the rest of their lives. Many of our customers have the stem engraved to note the importance of the occasion for an eternity. Many parents also choose an Eternity Rose for their daughter as an elegant birthday gift.