See below our list of themes for 12th wedding anniversary gifts in America. Use this list to obtain ideas and inspirations for an anniversary surprise that will perfectly suit the recipient, while showing how much time and effort you have put into finding an ideal present for them. You can mix themes, colors and items in order to perfectly create a unique token.
Traditional Gift Theme: Home Décor (US); Linen/Silk (UK)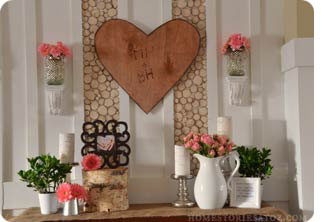 "Home is where the heart is". The symbolism of home décor on the 12th wedding anniversary represents the settled and established life of two committed souls, and the endeavor to continue in improving on the relationship (as per the association with home renovations and modifications).
Linen represents truth, honesty and purity, stemming back to biblical times when garments made of fine linen were worn by figures who represented truths from the Divine, including angels.
A marriage that has reached 12 years of partnership has faced many challenges and overcome various obstacles. In having endured these difficulties, the marriage has been truly strengthened, and the couple now anticipates that much of the journey ahead will be "smooth as silk". It's time to enjoy the finer things in life. The 12th anniversary should therefore be celebrated by taking the time to indulge in pleasures, as symbolized by the elegant and luxurious properties of silk.
Modern Gift Theme: Pearls
Pearls symbolize purity, innocence, spiritual transformation, honesty, charity, integrity and wisdom.
Gemstone: Jade
Alternative Gemstone: Pearl; Agate; Tsavorite; Garnet
Color: Oyster-White
Flower: Peony; (Substitute: White Rose)

The peony is often associated with several meanings. These include romance and a happy marriage, as well as prosperity and good fortune, because the full, lush and rounded bloom is beautiful, but also resembles a coin, hence, money and wealth.
Popular Traditional 12th Anniversary Gift Ideas
• Home décor items or contributions (eg, artwork, ornaments, renovations of a room such as the kitchen, bedroom or bathroom etc.)
• Silk or linen sheets
• Silk underwear (boxer shorts for men, lingerie for women)
• Silk or linen tableware (table cloth, napkins)
Popular Modern and Other Gift Ideas
• Pearl jewelry (eg, necklace, earrings, bracelet, ring)
• Jade jewelry
• Agate, tsavorite or garnet jewelry as alternate gemstones associated with the 12th wedding anniversary
• Pearl-White Glazed Eternity Rose (to represent the color of oyster-white associated with the 12th wedding anniversary)
• Floral-themed gifts involving the peony (eg, art print, scented products such as candles or perfume, plant)
• Fresh bouquet of peonies
Have a look at the video of our Pearl-White Glazed Eternity Rose

For your possible forward gift planning, here are the next 5 years:
13th wedding anniversary gift ideas | 14th wedding anniversary gift ideas | 15th wedding anniversary gift ideas |
16th wedding anniversary gift ideas | 17th wedding anniversary gift ideas |