When it comes to the 60th wedding anniversary, a gift for the special couple or person in your life can be guided by our list of standard American traditional themes to celebrate this hallmark event. You can mix and match the ideas, colors and themes that take your fancy, to create a present that will be dearly treasured.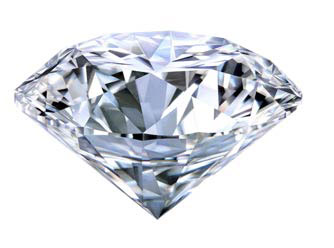 Modern Gift Theme: Diamond
The diamond symbolizes strength, affection, and most importantly in the realm of marriage, eternity and everlasting love. A marriage that has made it to 60 years has been unconquerable and enduring, and it is believed that the fire of the diamond signifies the constant flame of love.
Gemstone: Diamond
Color: Diamond-White
Flower: Orchids; (Substitute: Rose)
Orchids represent love, luxury, strength and rare beauty. In ancient Greece, the orchid was associated with virility. In Chinese culture, the orchid symbolizes many children, as well as elegance, nobility, perfection and friendship.
Popular Modern and Other Gift Ideas
• Diamond jewelry (eg, necklace, pendant, ring, bracelet)
• Orchid-themed gifts (eg, art print, scented products such as candles or perfume, plant)
• Fresh bouquet of orchids
If you have personally achieved this momentous milestone in your marriage, then congratulations from all of us here at The Eternity Rose. If you parents or friends are about to click over this date, then they truly have something to be proud of and recognized by family and friends. Here is some additional information on anniversaries:
The anniversary tradition | Handmade anniversary gift ideas | Romantic things to do on your anniversary for all ages |